National Action, the neo-Nazi group that was banned as a terrorist group late last year, is preparing to relaunch as a new organisation "tied to the same dangerous, racist and quasi-terrorist ideology", a charity claimed on Monday.
The charity said a website for the group had already been registered in Panama.
The Huffington Post UK has so far been unable to reach Raymond for comment.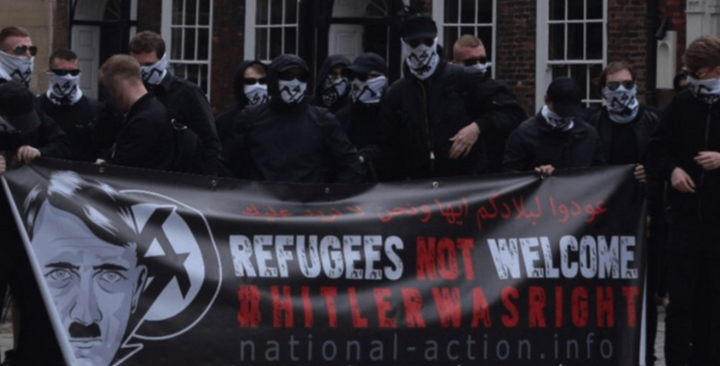 National Action was banned in December by Home Secretary Amber Rudd following as assessment that determined it was "concerned in terrorism". The group had championed Thomas Mair, the man sentenced to life imprisonment for the murder of MP Jo Cox a week before the EU Referendum.
In February, Hope not Hate said the National Action network "continues to be active in all but name and poses a serious terrorist threat".
"While the ban has effectively shut down the organisation, the people within it and the networks in which they operate continue," the charity warned in its annual report.
"Some are considering setting up under a different name. Others are content to continue to operate on their own or in smaller groups. We are concerned that some of these young nazis will be emboldened by the attention the ban has awarded them."
The charity on Monday claimed National Action had been actively tormenting MPs long before Cox's murder in June, including making "disturbing threats" against Liverpool MP Luciana Berger. It further alleged that at "least one MP has been warned by police about a murder threat emanating from within the group since Cox's killing".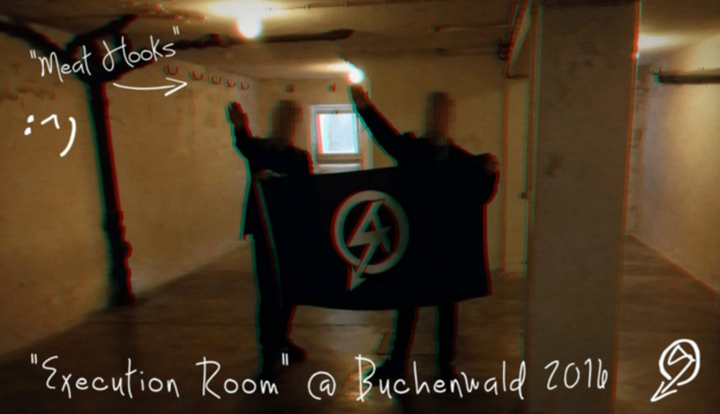 Hope not Hate said Raymond had been "plotting and planning" the new organisation ahead of National Action's ban and the launch of the new group was "imminent".
The charity further claimed to have accessed a cache of disturbing images Raymond had hidden online.
Matthew Collins, Research Director at Hope not Hate, said: "We have always been concerned that those behind National Action posed a very real danger when it came to influencing young people.
"Ben Raymond, we believe, helped push people to the very edges of terrorism before pulling himself back and allowing others to be trapped by their stupidity.
"We have also long held concern about the sexualised nature of the group and it's attitude towards things like the use of rape as punishment. A look into the "interests" of Raymond has done little to dissuade us of that."
In response to the claims, the National Police Chiefs Council told the Huffington Post UK:"Police are committed to tackling all forms of extremist ideologies. We welcomed the move to proscribe National Action and will continue to monitor the activities of the group and its associates.
"It is also important that we work with all our communities to inform them about the range of threats we face and the role the public can play in helping police keep us safe.
"Anyone with concerns about the activities of National Action, associated groups or any other type of extremist activity can contact the confidential Anti-Terrorist Hotline on 0800 789 321 or go to gov.uk/ACT."