New GCSE grading systems are contributing to increased stress for pupils and teachers, a union has warned, as students prepare to collect their results.
The government is phasing in an updated results system in England, which will see many subjects graded from 1-9 instead of the traditional A*-G and coursework elements of examination drastically cut back.
Exam regulator Ofqual says the changes are necessary to ensure the qualifications "keep pace with universities' and employers' demands", and all GCSEs will be marked in this way from 2020.
But experts at the National Education Union (NEU) argue the new system narrows the curriculum and places added pressure on young people, damaging their mental health as a result.
Kevin Courtney, joint general secretary of the NEU, said: "The National Education Union congratulates everyone receiving their GCSE results today, and those who have worked hard teaching and supporting students.
"But we are deeply concerned about the pressure and stress these new GCSEs have put on students and school and college staff, which has been exacerbated by the upheaval of the rushed implementation.
"Removing most coursework and other non-exam assessment and just using end-of-course exams makes the exams extremely high stakes and is contributing to poor mental health among students."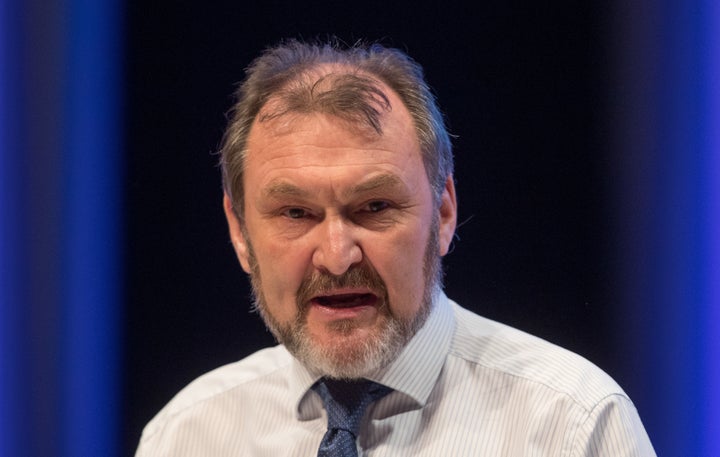 Year 11 pupils across the country will flock to their schools and colleges on Thursday morning to find out whether their last two years of hard work has paid off.
Courtney said many schools and colleges now feel they need to begin teaching GCSE subject matter even earlier – and in some cases, as soon as year eight – to allow students to get a head-start on "more difficult and increased content", squeezing out more creatively-focused subjects in the process.
Take-up of creative and technical subjects is down 13 percent on 2017 and 23 percent on 2016, the union said, calling for schools to be freed from "straitjackets" which force them to prioritise a narrower range.
Courtney added: "[They should be] able to offer courses and activities which develop academic, vocational, personal development and life skills alongside – rather than at the expense of – knowledge, since all are important for life outside education."
Research from the National Citizen Service also found 73 percent of teenagers who took this year's exams said the new system had added to their stress.
Ofqual insisted pupils would not be disadvantaged by the new system, writing on the government's website: "We know that it takes a few years for teachers and students to get used to new qualifications. There are fewer past exam papers for students to practice on, fewer teaching resources available, and teachers are not as familiar with the new qualifications as they were with the old ones.
"We recognise that it would not be fair to penalise students for this."
The regulator adds that examiners will use statistics to ensure marks are awarded "fairly".