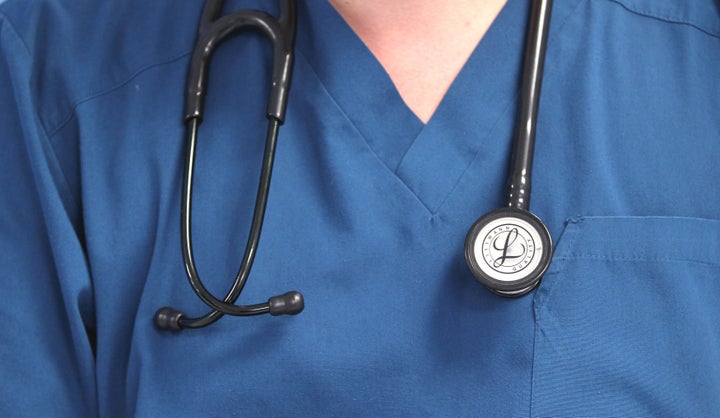 The NHS has pulled out of a controversial data-sharing arrangement with the Home Office which saw confidential patients' details passed on to immigration enforcers.
But on Tuesday, NHS Digital announced that it was cutting itself out of the agreement altogether.
"NHS Digital has received a revised narrowed request from the Home Office and is discussing this request with them," a spokesperson for the data-branch of the health service said, adding that they have "formally closed-out our participation" in the previous memorandum of understanding.
The anxieties of "multiple stakeholder communities" to ensure the agreement made by the government was respected was taken into account in the decision, they added.
Meanwhile, the Home Office confirmed it was working to agree a new deal with NHS Digital which would only allow it to make requests for data about migrants "facing deportation action because they have committed serious crimes, or where information necessary to protect someone's welfare".
The move has been welcomed by campaigners, with Migrants' Rights Network director Rita Chadra saying that many migrants had missed out on "the right to privacy and access to healthcare" because of the data-sharing mechanism.
"We are delighted that the government is starting to dismantle the hostile environment by conceding that deterring people from accessing health services is cruel, inhumane and ultimately more costly," she added.
Meanwhile Lara Ten Caten, lawyer for human rights group Liberty, added: "This secret data-sharing deal undermined every principle our health service is built on, showing contempt for confidentiality and forcing people to choose between self-medicating and detention and possible deportation.
"This stand-down by the government is a huge victory for everyone who believes we should be able to access healthcare safely – and particularly for doctors and nurses who had become complicit in the government's hostile environment against their will."
She added: "This triumph shows that if we stand up to xenophobic policies, we can and will dismantle them."
FULL NHS DIGITAL STATEMENT:

"During discussions in the House of Commons on the Data Protection Act, on 9 May this year, the government committed to a narrowing of the sharing of personal demographic data between NHS Digital and the Home Office to cases involving serious criminality only.

NHS Digital has received a revised narrowed request from the Home Office and is discussing this request with them.

We will, as we have previously committed, consult widely before concluding whether this new data sharing request is in the public interest. This consultation will be open: representations received and judgements made will be shared publicly.

The new request calls upon a different legal basis for data sharing which will require a materially different MoU. Given this, and the expectation that it will take several more months to conclude consultation and drafting, and our recognition that multiple stakeholder communities are anxious to ensure that the agreement of 9 May is respected, we have formally closed-out our participation in the exiting MoU, which has been paused since May.

If our assessment of the new request, post consultation, is that it is in the public interest to share the requested data, then we will sign a new MoU with the Home Office."