The former eduction secretary will not be on this week's panel due to "unforeseen circumstances", a spokesman from Hat Trick Productions, which makes the show, said.
It comes after Morgan, who lost her position as education secretary during May's cabinet reshuffle, criticised the Prime Minister for wearing £995 leather trousers in a Sunday Times photoshoot.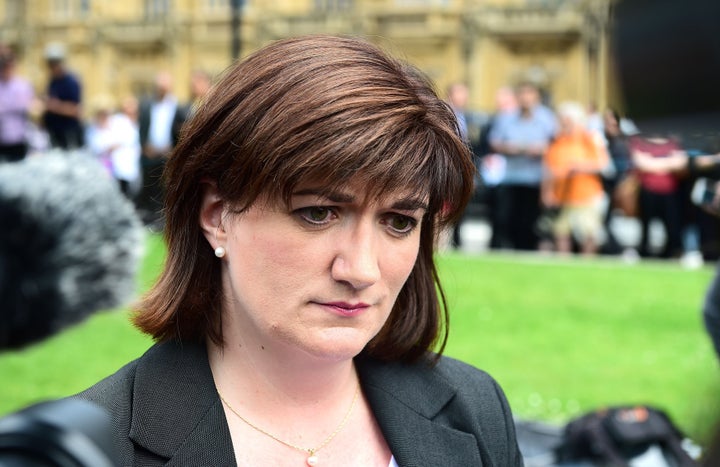 Lineker said it was a "shame" that Morgan would not be appearing in the show, adding that he was "looking forward" to hosting the episode in his "new leather strides".
No reason has been given for the Loughborough MP pulling out.
Morgan last week angered Downing Street by questioning May's choice of trousers, saying: "My barometer is always, 'How am I going to explain this in Loughborough market?'."
She added: "I don't think I've ever spent that much on anything apart from my wedding dress."
The 'trousergate' row soon escalated as Morgan's wardrobe hit the headlines, with the former Cabinet minister being criticised for owning a similarly expensive Mulberry handbag.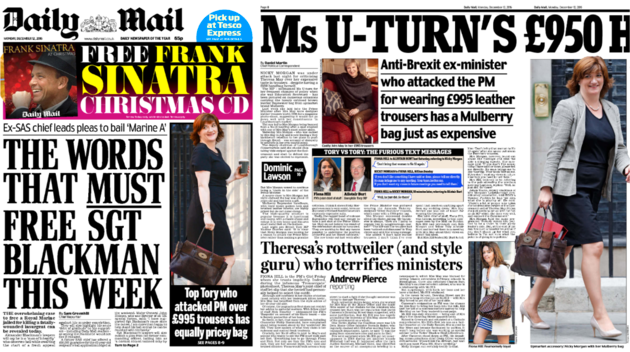 It emerged at the weekend that furious text messages were reportedly sent to Morgan from May's co-chief of staff, Fiona Hill, warning the Tory MP not to come to Downing Street.
Pushed further on a 'ban', she replied: "I've answered your question".
The situation doesn't appear to be getting any better for Morgan this week after it emerged that she is likely to be absent from a meeting between May and Tory 'soft Brexiteers' on Wednesday.