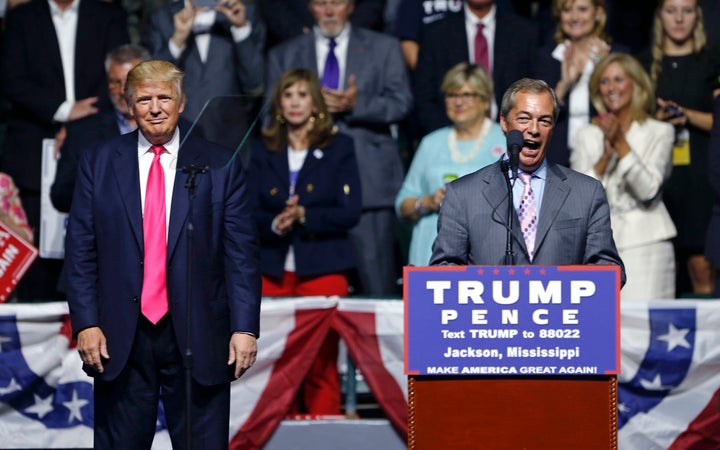 But the outgoing president was not the only loser.
Nigel Farage claimed to have placed a £10,000 bet on Trump hanging on to the White House for another four years – a gamble he has now lost.
The Brexit Party leader has been across the pond campaigning for his pal Trump and tweeted he was "absolutely optimistic" when polls closed on Tuesday.
He appeared to be so confident he posted a picture of himself proudly holding a sign, saying: "Donald Trump to win US election, £10,000, @ 15/8."
Bookies Guesser later confirmed to reporters that he had placed the bet and stood to win £28,000 if Trump won.
But after the crucial state of Pennsylvania plumped for Biden on Saturday, the Democrats' candidate and Kamala Harris became president-elect and vice president-elect.
So the former Ukip leader looks to have lost £10,000.
He described the outgoing president as "the single most resilient and bravest person I have ever met in my life".
He said: "He beat the pollsters, he beat the media, he beat all the predictions, and here's the worst bit, they've never forgiven him for it."
Trump meanwhile described Farage as "the king of Europe," and "one of the most powerful men in Europe".
Farage is a former MEP who has failed seven times to get elected to the House of Commons.