The notorious white supremacist said in a tweet he is "looking forward" to him becoming Prime Minister, conveniently ignoring the fact he is ineligible having failed to become an MP seven times.
Duke, 66, joined the KKK in 1967 and founded the Knights of the Ku Klux Klan in the 1970s and was also a former one-term Republican Louisiana State Representative.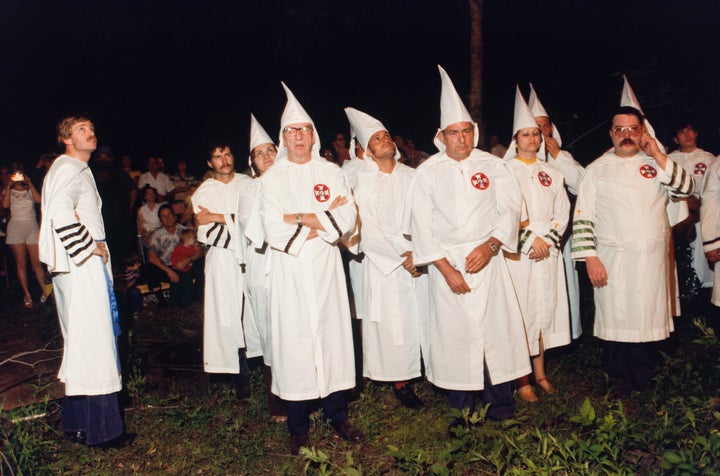 Although Farage has yet to comment on the backing from Duke, one man who seemed rather surprised was fellow LBC host, James O'Brien.
Duke has been quite vocal lately, hailing Donald Trump's election victory and Muslim refugee ban in emphatic fashion.
Farage recently dined with Trump or at least that's what he wanted people to believe.
But as a fellow diner pointed out...