Nigel Farage has said that current Ukip leader Paul Nuttall has six weeks to prove himself - despite spending years repeatedly failing to be elected as an MP himself.
Speaking on BBC Radio 4's Today programme, Farage responded to suggestions that Nuttall was not seen as a strong leader.
He said: "Well, he has got six weeks to prove himself, hasn't he. It's just as simple as that. This is it."
However, it has been pointed out that despite standing on seven different occasions, Farage has so far never managed to be elected as an MP.
This string of failures was noted by many, despite the fact that Farage has hinted that he may consider running yet again, bringing his total attempts to eight.
Here are his previous seven attempts in glorious technicolour...
1. Eastleigh, 1994 (by-election)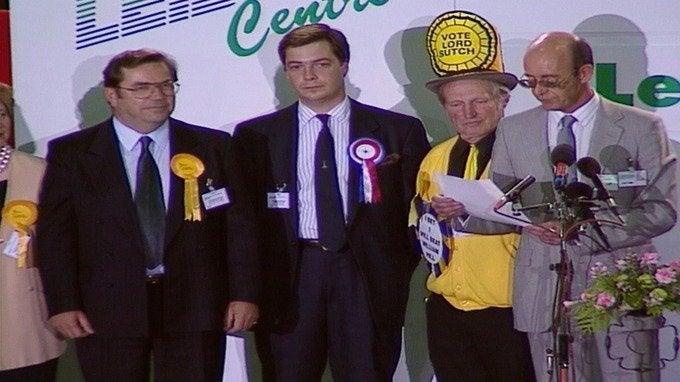 The death of Conservative MP Stephen Milligan on 7 February prompted a by-election in the Hampshire constituency.
It was a disaster for the Tories, who came third.
The Liberal Democrats stormed to victory with 44.3% of the vote, ahead of Labour with 27.6% leaving the Tories with 24.7%.
Farage received just 952 votes - 1.7% of the total.
2. Salisbury, 1997 (general election)
Ahead of the vote, the Salisbury Journal reported, Farage had won the backing from leader of the Independent group on Salisbury District Council David Parker and Daily Mail political commentator Simon Heffer.
This was a slightly better performance than his debut, coming fourth with 5.7% of the vote.
The New Labour general election win did not extend to the Wiltshire city, with Conservative Robert Key holding on to the seat he had represented since 1983, albeit with a reduced majority.
3. 2001, Bexhill and Battle (general election)
Farage came last in this East Sussex constituency.
The Ukip leader won 7.8% of the vote on this attempt.
The seat, which has only ever been held by Tories since its creation in 1983, was won by by Gregory Barker.
4. 2005, South Thanet (general election)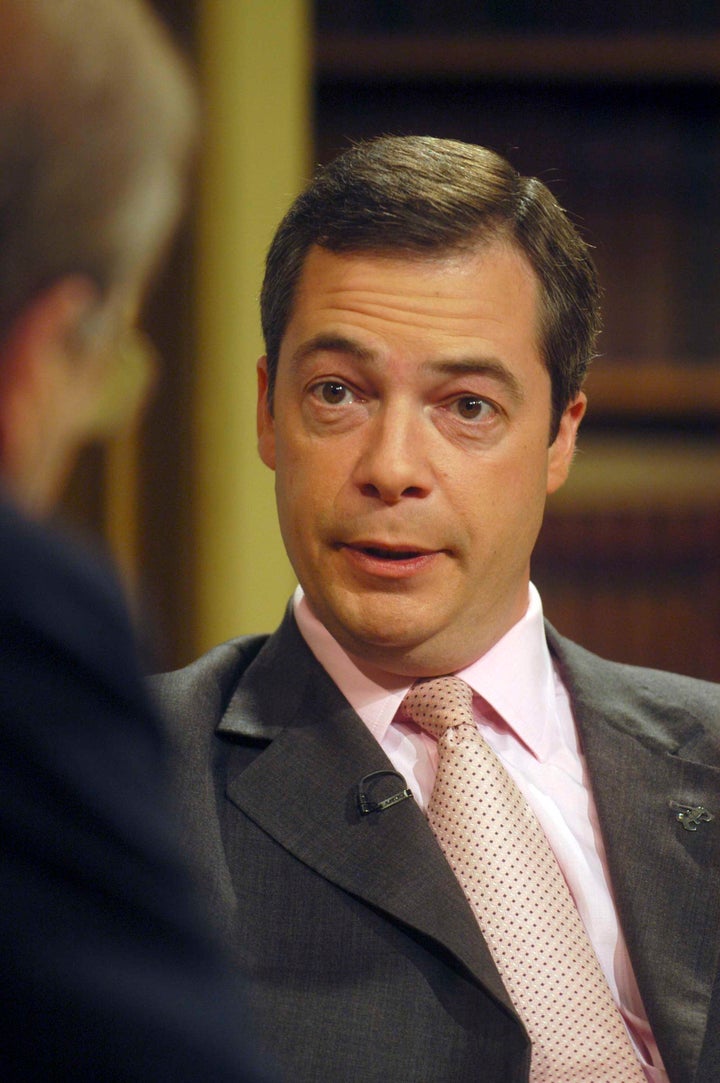 This was Farage's first crack at South Thanet.
Alas, he had no luck, gaining just 5% of the vote as Labour's Stephen Ladyman held onto the seat.
He would go on to give the seat another go in 2015. Equally unsuccessfully of course.
5. 2006, Bromley and Chislehurt (by-election)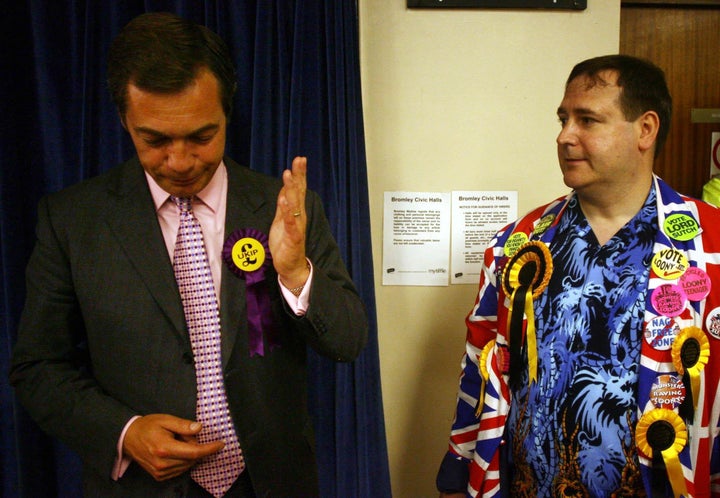 The death of Tory MP Eric Forth prompted a by-election in the Greater London constituency.
Things started to look up slightly for Farage this time, since he managed to come third, beating the Labour candidate.
It was the second-best by-election result recorded by UKIP out of 25 results and the first time since 1991 that a party in government had been pushed to 4th place in a by-election on the mainland.
But it was nowhere near enough to defeat Tory Bob Neill's 40.1%.
6. 2010, Buckingham (general election)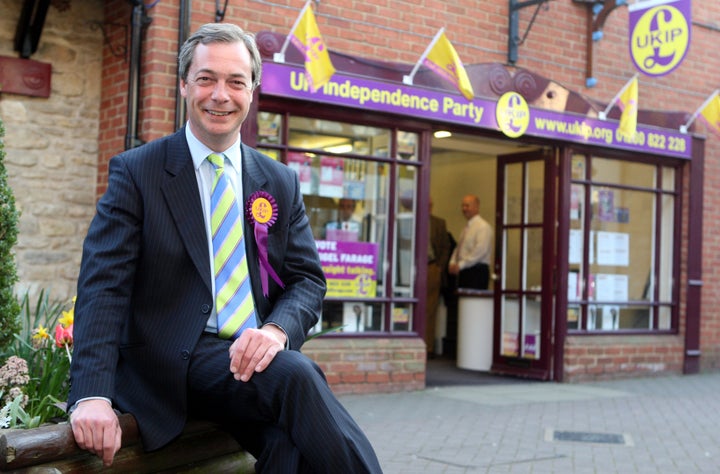 Farage resigned in 2009 to concentrate on running for the Buckinghamshire seat against sitting Tory MP and newly elected Speaker John Bercow.
Bercow was re-elected with 47.3% of the vote.
This was, however, Farage most successful attempt to date, as he walked away with 17.4% of the vote, coming third behind Buckinghamshire Campaign For Democracy's John Stevens.
Farage stood for election as Ukip leader again after the defeat and won.
7. 2015, South Thanet (general election)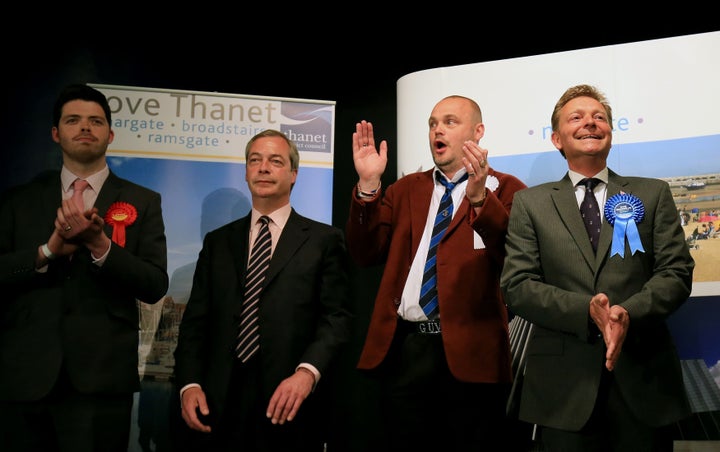 Farage performed far better in his second attempt at South Thanet. But still lost.
He took 32.4% of the vote, beating Labour's Will Scobie, but it wasn't enough.
Tory Craig Mackinlay won the seat with 38.1% of the vote.
Farage resigned again but his resignation was rejected by the party and he remained leader until November 2016.
8th time lucky...?
When asked by John Humphrys on Today whether he would run again - presumably in South Thanet - Farage replied: "I haven't decided yet, I've got to weigh it up.
"I am still leading a group in the European Parliament where of course ultimately there will be a veto over the whole Brexit deal and whether negotiations will take place over the next two years, and I've got to weigh up where am I best to be in terms of having an impact on Brexit and perhaps warning the British public that's it's not going in the direction it should be."
He will no longer be an MEP once the UK exits the EU.
When reminded of the loss by Humphrys, he responded: "Yes, perhaps in circumstances that weren't entirely fair, but we'll let the Crown Prosecution Service decide about that."