Nigel Farage has laughed off Ukip's leadership shambles, saying "you couldn't make it up" at the end of a broadcast interview.
Farage is technically still leader of the party, as Diane James did not submit the proper paperwork to confirm herself during the 18 days between her election and resignation.
James standing down has triggered another leadership contest, opening the possibility of Steven Woolfe, who could not stand last time because he submitted his paperwork too late, or Suzanne Evans, who was suspended from the party last time, becoming leader.
This means Farage is still leader until another contest takes place to replace him.
It is reminiscent of Farage's resignation after failing to win a seat in the House of Commons in 2015, only to "unresign" days later when the party clamoured for his return.
At the end of an interview with Channel 4 News on Wednesday, host Krishnan Guru-Murthy thanked Farage for appearing on the show.
Farage replied: "You couldn't make it up could you"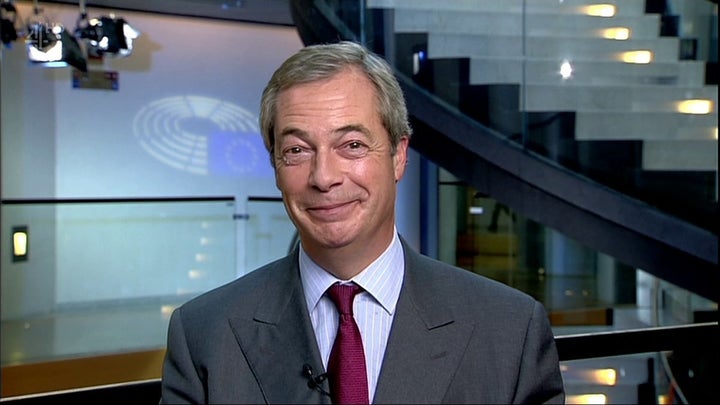 "I'm just sorry Diane James climbed the hill and didn't like the view very much," he said.
He also said he would not back any candidate in this second leadership contest, as he had not in the first one.
Farage also said he expected the new leader to be in place by the end of November of early December.
In a statement, James said she resigned because it had" become clear that I do not have sufficient authority, nor the full support of all my MEP colleagues and party officers to implement changes I believe necessary and upon which I based my campaign".
"For personal and professional reasons therefore, I will not take the election process further," she added.
"I will continue to concentrate fully on my activities and responsibilities as an elected Ukip Member of the European Parliament for the South East region."
She wrote "under duress" in Latin on her registration forms for the leaderhip contest, rendering them void.