In our monthly series, Payday Millionaire, we'll bring you one treat yo' self item to splurge your hard-earned cash on.
It feels like January has been going on for a year. Not only is hardly anyone drinking, it's also been a lifetime since payday.
You've probably spent a good part of this month working out (what else is there to do?) and we think you need to reward your efforts with shiny new kit.
Whether you're training for a race later this year or have grand plans to start up running again, Nike's Epic React Flyknit 2 trainers are what you should go for. And if you're not runner, they'll also look really great with a pair of jeans (just saying).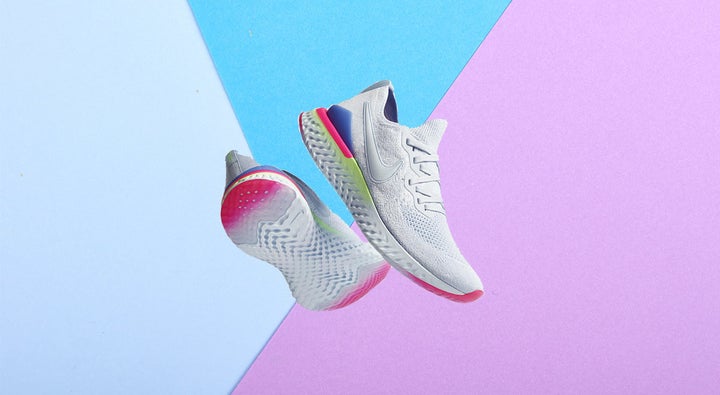 Nike Reacts were first launched last year, and these are the second incarnation of the popular shoe. The most notable part of the design is the react foam technology, which is not only incredibly comfortable and cushioning, but springs back to power maximum energy with each stride. (More on that here.)
We love the refreshed design, and you can choose between two 90s-inspired colour schemes: '8-Bit' (white) and 'Pixel' (black), both with vibrant pinks, blue and neon. The Flyknit outer material makes them breathable, but supportive and stretchy – and the sock-like sleeve also means they're easy to slip on and off when you're eager to get moving.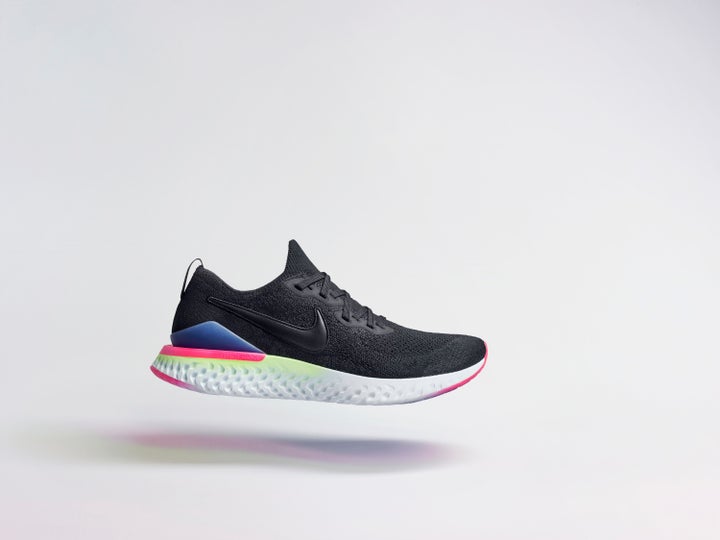 At £129.95 they don't come cheap, but if you're serious about getting back into running, try thinking about the cost per wear. If run twice a week for the next year, that's just over £1 per wear.
We all work hard to earn our money – so it shouldn't feel like hard work to spend it well. At HuffPost Finds we'll help you find the best stuff that deserves your cash, from the ultimate lipstick to a durable iron to replace the one that broke (RIP). All our choices are completely independent but we may earn a small commission if you click a link and make a purchase.