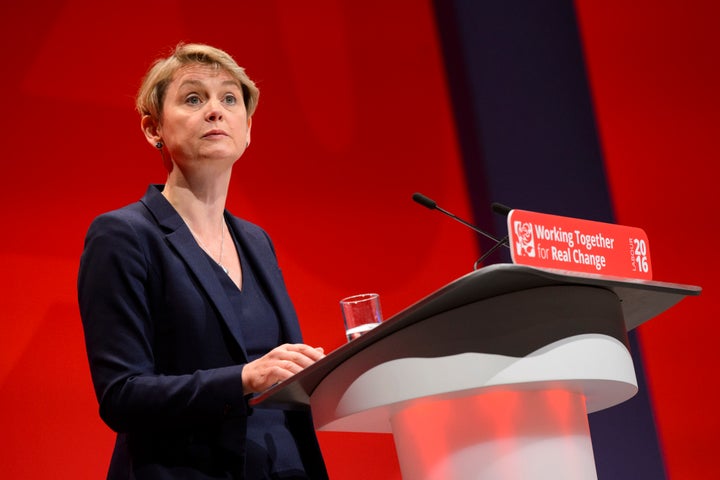 Whatever the Brexit rows over customs, trade, borders or immigration, on security at least there should be some consensus. Leave and remain voters, UK and EU citizens all have a shared interest in continued police cooperation across borders. So a Brexit security deal should be easier to resolve. But that's what makes our new Select Committee report findings so troubling.
Instead of the progress we had hoped for to get a security deal, we found a vast gap between the UK Government and the EU Commission negotiators. Too little focus has been given to policing and security issues. Both sides are putting political red lines ahead of security considerations. As a result there is a serious risk that crucial aspects of security cooperation could end after Brexit - putting public safety at risk.
For a start, a no deal Brexit is becoming an increasingly plausible outcome. But on security - as the former Home Secretary told us - that is unthinkable.
It would mean a cliff edge from March next year: no access to vital European criminal information, no system for arresting and sending back suspects to stand trial, and no Europol framework for crucial and ongoing joint policing investigations into serious organised crime, trafficking or arms smuggling.
But even if the transition period is agreed, there is still a long way to go to get a long term security deal.
Take the Schengen Information System, or SIS II. This is a database with 76 million alerts on missing and wanted individuals and lost and stolen objects, which police officers can access via the Police National Computer.
Rob Wainwright, former Director of Europol told us that SIS II provides rapid information to our border staff on suspected serious offenders from other EU countries so we can stop them entering Britain. Sharing that information on a bilateral basis without the database is much harder and slower and means serious criminals like sex offenders may not be stopped.
Yet Michel Barnier has so far adopted a disappointingly rigid position ruling out UK participation in the SIS II database and proposing much slower, more bureaucratic information swapping instead.
At the same time the UK Government is also putting too many obstacles in the way of that vital data sharing - with its red line on the role of the European Court of Justice, or creating exemptions for immigration in its data protection standards that will make it harder to get a deal.
Or take the European Arrest Warrant. As a Yorkshire MP, I remember the appalling case in Leeds when an 18-year-old woman was raped and beaten with a rock by Zdenko Turtak, a Slovakian national. Turtak was traced by a DNA match from a crime committed elsewhere in Europe, extradited to the UK from Slovakia via a European Arrest Warrant and sentenced to 14 years' imprisonment.
The EU negotiators have proposed that after Brexit, we should no longer be able to use the European Arrest Warrant should rely on the 1957 extradition convention instead. But that would have appalling consequences for justice in the UK and EU member states as it would be hugely cumbersome with long delays allowing criminals to avoid investigation or evade trial.
Even in the transition period the European Arrest Warrant looks set to be downgraded - this time because of genuine legal and constitutional challenges, not just political red lines. Some countries like Slovakia and Germany have provisions in their constitutions that prevent them extraditing their own citizens to countries that are outside the EU. Someone like Turtak could not be extradited here to stand trial.
Of course when intelligence agencies have crucial information about terror threats we expect they will continue to share it as they do now. But that's not enough. Without a legal framework for wider policing cooperation then it will be harder to use any of that information in criminal trials, and ongoing serious and organised crime investigations will be put at risk.
Everyone wants a security deal, but as the Home Affairs Committee has repeatedly warned, that does not mean a deal will be done. So both sides need to drop their political red lines, stop the delays and recognise that compromises will have to be made to ensure this vital policing and security cooperation can continue without a massive loss of capabilities.
If they cannot agree a deal in time, they need to extend the transition arrangements on security for as long as necessary.
The primary purpose of any government is to protect its citizens from harm. When it comes to a security deal, that is what we expect the UK Government and the EU27 countries to do. It would be utterly irresponsible of both sides to fail.
Yvette Cooper is the Labour MP for Normanton, Pontefract and Castleford and chair of the Home Affairs Select Committee