A battle for control has broken out in Downing Street after Boris Johnson's top adviser Dominic Cummings and director of communications Lee Cain dramatically resigned this week.
But while the row has rocked No.10, you won't have seen any of its big players on TV, at coronavirus briefings or on the front pages of newspapers.
It comes after his fellow Vote Leave ally, Cain, refused to stay at Boris Johnson's top table having been blocked for a promotion to chief of staff.
The moves have sparked a flurry of briefing and counter briefing by the main players as jostling for position begins.
Add to that the victory of Joe Biden, who is no fan of the UK leaving the EU, and Johnson's urgent need to freshen up much-criticised government communications on the Covid-19 pandemic.
Lost? Fear not – here is your essential guide to the key figures in Downing Street's power struggle.
Lee Cain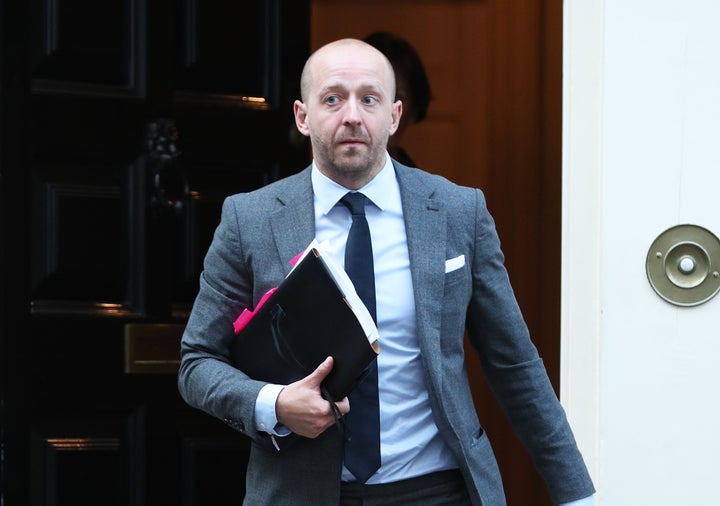 A veteran of the Vote Leave campaign, Cain has been an adviser to Johnson since he was foreign secretary, so his shock resignation will have come as a blow.
Before entering politics, he was a journalist and, at one stage in his career, dressed up as the Daily Mirror's famous chicken to chase after Tory MPs.
It comes down to infighting over new American-style televised briefings to Westminster journalists, which Cain pushed for.
He is said to have wanted the BBC's Ellie Price for the role but the PM instead hired Allegra Stratton.
Cain feared being sidelined and attempted to resign, it is claimed, and as a compromise Johnson is believed to have offered Cain a new role as chief of staff.
But this was met with a fierce backlash by Tory MPs, who want a parliamentarian for the role, as they have been increasingly frustrated with the Brexit campaign's power axis at No.10.
Dominic Cummings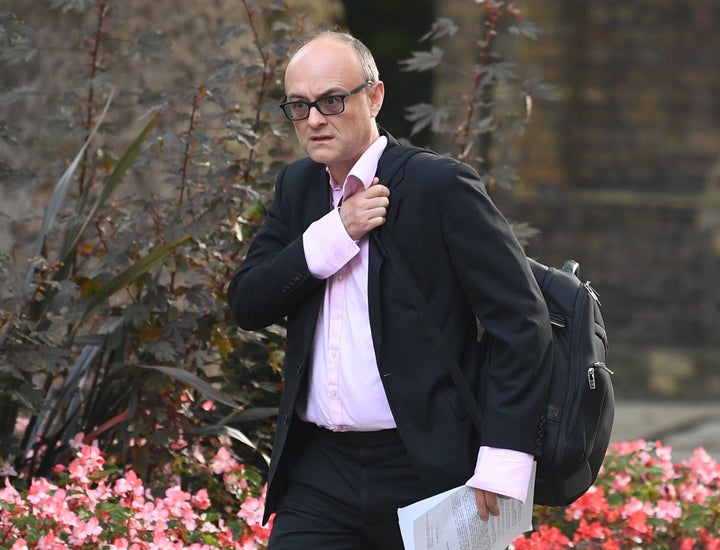 Dominic Cummings was probably the most controversial figure at the top of government and without doubt Johnson's most recognisable aide.
A close friend of Cabinet Office minister Michael Gove, he led the 2016 Brexit campaign and has been de facto chief of staff at No 10 since the Tories' stunning 80-seat majority election victory.
His position has repeatedly been questioned, however, since he spectacularly broke lockdown – travelling to County Durham with a sick family when the order from government was to stay at home.
He is no fan of MPs or the Whitehall establishment and was expected to scale down his Downing Street role to focus on civil service reform and a new science body after the UK broke from the EU in December.
Cain's promotion would have allowed him to maintain a power base both at Downing Street and the Cabinet Office.
How Cummings' decision to leave the heart of power will affect Johnson's administration remains to be seen, but it is expected the impact will be huge.
His confrontational style frustrated many but others would point out the Tories would not have their 80-seat majority without Cummings' ability to communicate with red wall voters.
Carrie Symonds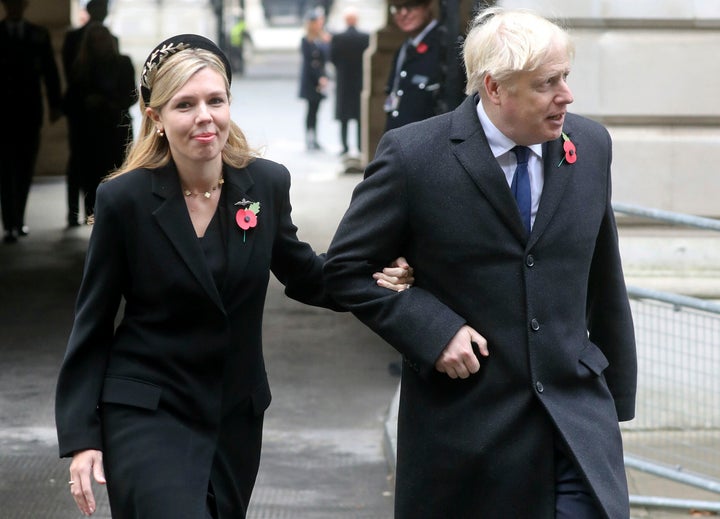 Carrie Symonds? As inJohnson's fiancée, the mother to his baby boy Wilfred? What's she got to do with the his day job?
Well, she's actually the Conservative Party's former head of communications (which is how they met) and a formidable campaigner in her own right.
Known to be a passionate advocate for animal welfare and ocean conservation, Symonds has previously worked as media adviser to former chancellor Sajid Javid.
She therefore knows the cogs of government, the Conservative Party and the vital importance of running a tight ship better than most.
Symonds is reported to be among those who urged Johnson not to offer Cain a promotion.
Allegra Stratton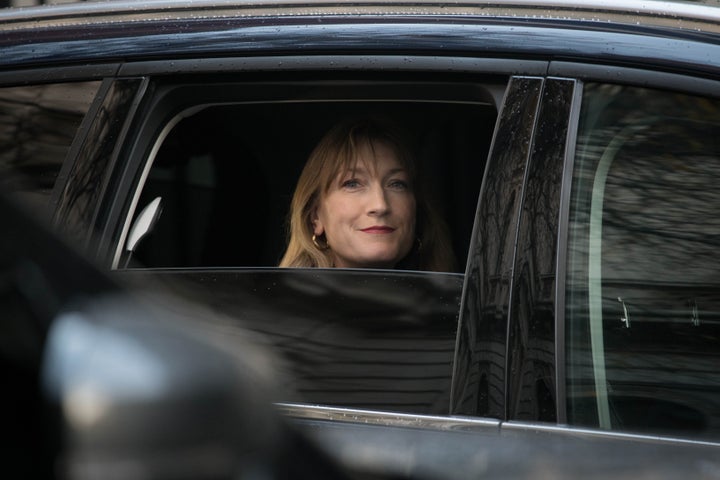 Allegra Stratton – we mentioned her earlier – is set to be the new face of US-style televised briefings aimed at shaking up government communications.
As it stands, she is director of strategic communications for Rishi Sunak at the Treasury, where she is seen as having successfully helped the chancellor maintain his polished image during the Covid-19 crisis.
Her new position at the heart of Downing Street will be as political press secretary and underscores the rising influence of No.11 (that's where the Treasury is run – incidentally, it's next door to No.10, not opposite as you might expect).
It will be a key, public facing role in the months and years ahead as the government picks up the pieces from the pandemic.
Munira Mirza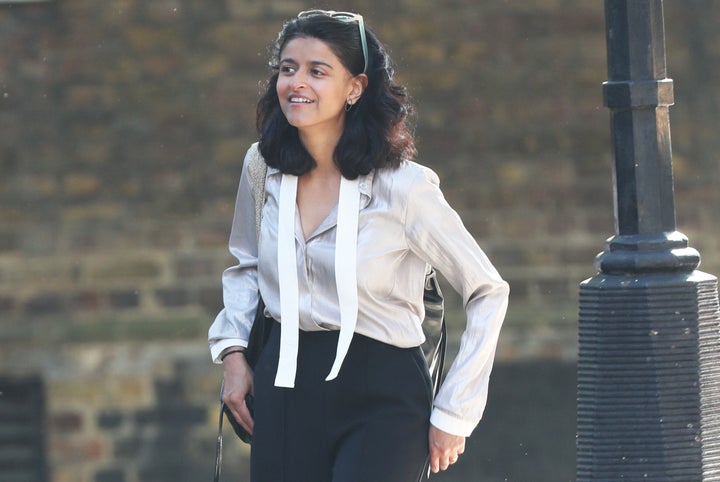 You may not have heard of Manchester-born Munira Mirza, but she is every bit as crucial to the Downing Street machine as Cummings, and then some.
The Marxist-turned-Tory Eurosceptic was Johnson's director of culture at City Hall and then served as London's deputy mayor for education.
Johnson values her opinion, and has previously described her as "extraordinary", "ruthless", and among a small number of "women who have shaped my life".
She is known to have strong libertarian views and was tasked with forming a commission on racial inequalities when the government was asked to respond to the Black Lives Matter movement.
The writing was on the wall for Cain when Mirza, who prefers to work behind the scenes, made her opposition to his promotion known.
Eddie Lister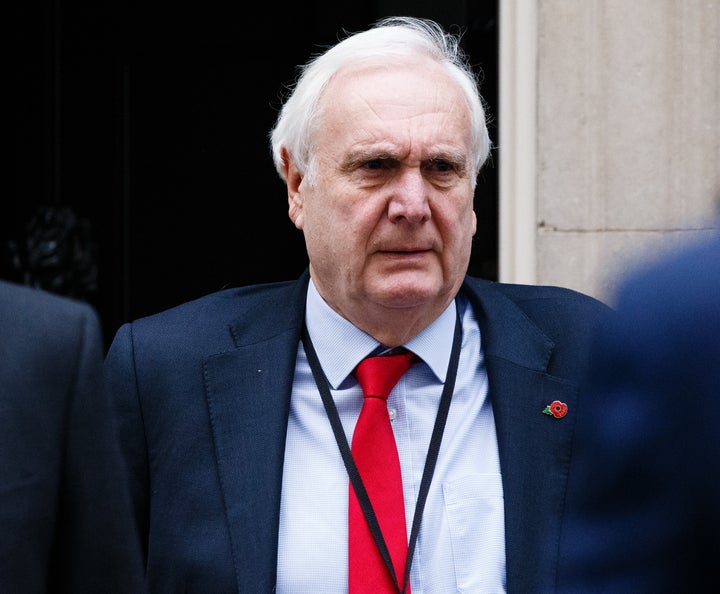 Lister is a long-standing member of Johnson's inner circle, having served as chief-of-staff at City Hall when the PM was mayor of London. He isn't directly involved in the row, but is a key player behind the scenes at No.10.
The 71-year-old headed up Johnson's transition team when he won the Tory leadership contest and moved to Downing Street, and was persuaded to stay on as chief strategic adviser.
He will always having the prime minister's ear and, as a Conservative peer and advocate of tight public finances, helps Johnson's relations with older, more fiscally conservative MPs, who feel sidelined by No.10 and frustrated at the level of government borrowing.
Lister has also been a key figure in Brexit diplomacy, but it has been frequently reported he does not wish to stay on beyond the end of the transition period.
James Slack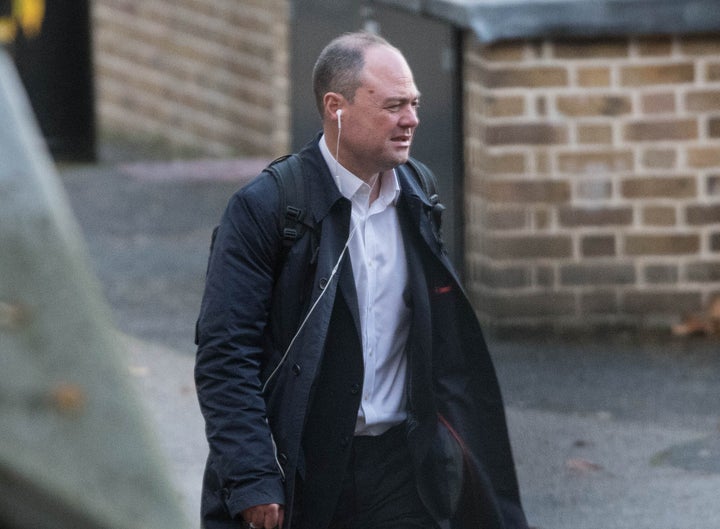 James Slack is the prime minister's chief spokesperson when briefing journalists and after Cain's exit will be promoted to No.10′s director of communications.
As the Daily Mail's former political editor, Slack was behind the controversial "Enemies Of The People" front page and was made a CBE by ex-PM Theresa May.
As a civil servant, rather than a political figure, Slack's role has been to steady the ship throughout Brexit talks and during the Covid-19 crisis.
He will remain a key figure working behind the scenes on government communications.
Ben Gascoigne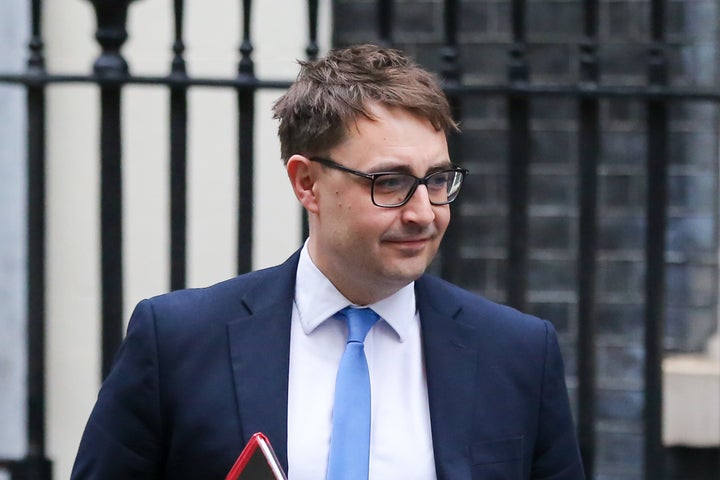 Ben Gascoigne is Johnson's political secretary and someone the PM keeps very close.
Gascoigne briefly worked for the communications firm Grayling, but is among the uber-loyalists at No.10, having worked with the PM on two mayoral campaigns, two elections, and the Brexit referendum.
Another figure from Johnson's City Hall days, he was private secretary when Johnson was mayor and also served as adviser when the PM was foreign secretary.
Johnson trusts him completely and, amid Covid-19 and Brexit, is thought to rely heavily on Gascoigne.
Simon Case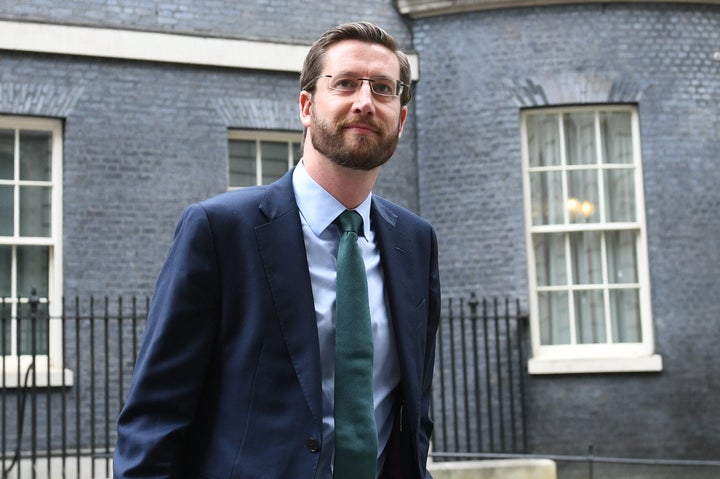 Simon Case replaced Mark Sedwill as cabinet secretary in September, so is relatively new to the powerful role of head of the civil service.
He entered Downing Street as a civil servant on a temporary basis in May, and impressed Johnson for his calm handling of Covid-19 after the PM was hospitalised.
Case is not thought to oppose radical reforms of the civil service desired by Michael Gove, which have seen a number of top chiefs moved on and the Department for International Development folded into the Foreign Office.
The 41-year-old joined the civil service in 2006 and has been key in attempts to resolve the Northern Ireland border issue. He also helped David Cameron's administration deliver the London 2012 Olympics.
David Frost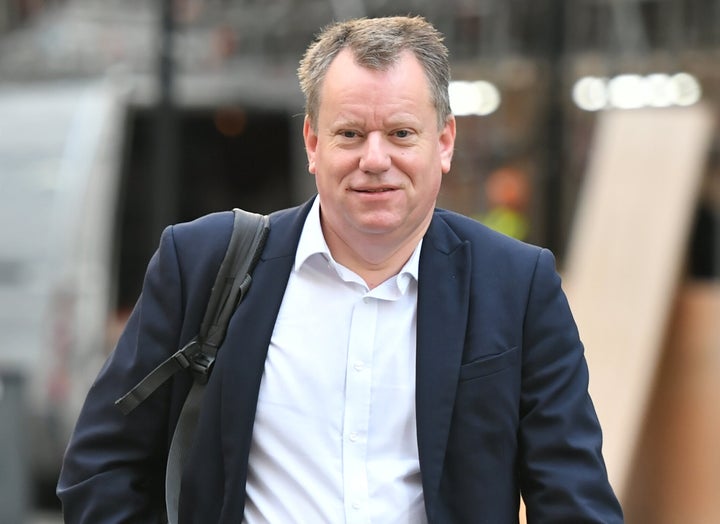 Tory peer David Frost serves as a special adviser on both national security and Europe.
The former diplomat, and Eurosceptic, also leads the UK's team of Brexit negotiators but first built a relationship with Johnson as his special adviser in the Foreign Office (back when it existed).
His appointment to the role of national security adviser drew criticism across parliament, including from former prime minister Theresa May, who pointed to Frost's lack of experience.
It has been reported Frost was "on the brink of resignation" following Johnson's clash with Cain.
Given Brexit trade talks are at a critical phase, with the transition period due to end within weeks, it would herald fresh chaos were the chief negotiator to walk.