Love, according to fairytales: breath-taking first meetings, highly-charged glances, and whirlwind romances. Love, according to real life: friendship, breakups, and the dawning realisation that actually, you're made for each other.
For Emma Tretton and Rachel Sutton, and Shailesh Patel and Monica Chauhan - two of the couples sharing their stories as part of HuffPost UK's 'Not The Royal Wedding' series celebrating couples getting married on 19 May - it was absence that made their hearts grow fonder.
Monica, 33, and Shailesh, 35, had two false starts to their relationship. Or three, if you count Shailesh's unrequited schoolboy crush on Monica. "I've always liked Monica ever since I was very little. At that age in primary school you don't really understand what it is, but I knew I 'fancied' her. I was too shy to even tell anyone, so I just kept it to myself," he says. But while Shailesh was smitten all along, it took Monica much longer and some on-off dating to decide he was the man she wanted to be with.
Meanwhile Emma, 26, and Rachel, 27, broke up for a year - before realising that they were meant to be. So, as both couples prepare to get married, we asked them: "When did you know you'd met 'the one'?" Their stories are a refreshing reminder that not all relationships start like a Hollywood romance.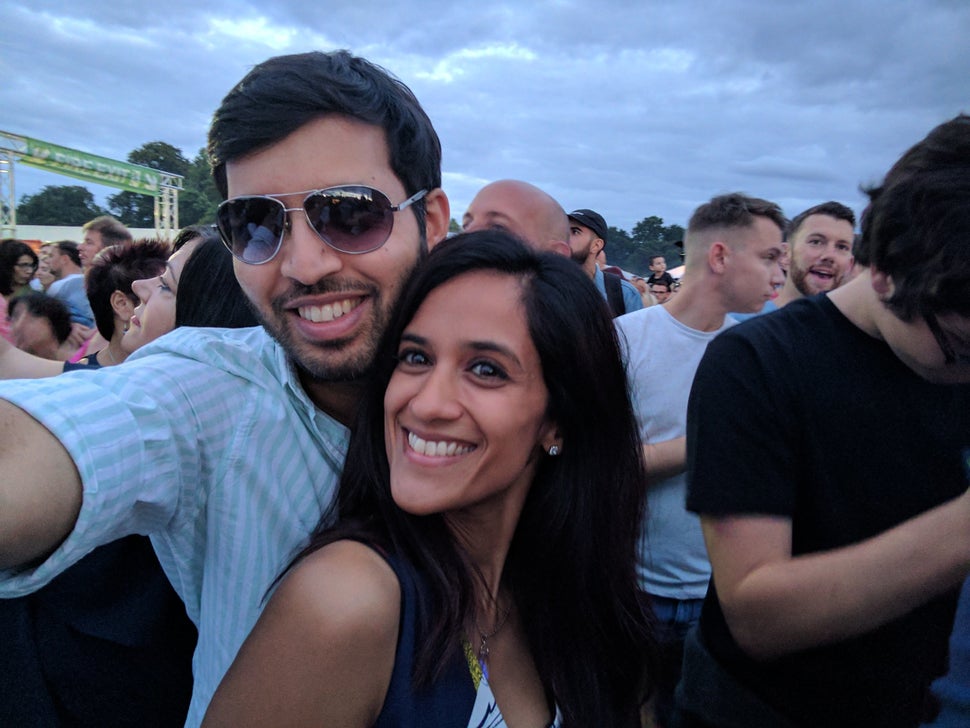 Shailesh and Monica could have been childhood sweethearts, but it wasn't until the pair finally met as adults in 2012 that romance blossomed - for a few dates, at any rate. After a year of no contact, they decided to try again. But it wasn't until they crossed paths again in 2015 that everything made sense. "Something was definitely different when we tried dating again - the spark was much more powerful," says Monica.
Emma and Rachel got together at university - but their relationship only lasted four months before they broke up, spending a year apart. "During that year, I still very much cared, and would ask people who were friends with Emma about how she was," says Rachel. "I don't think people understood, but I let her go cause I'm a believer in if you love someone you need to let them go." Emma too says she was thinking about Rachel a great deal, even though they'd split.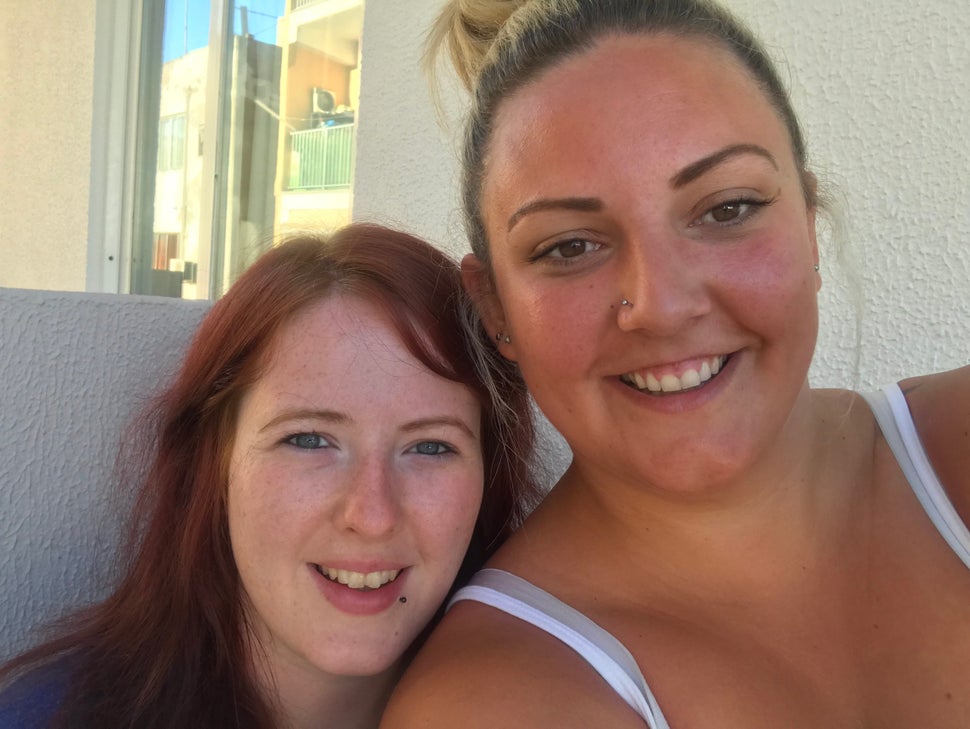 While we can't say the same for Shailesh, who knew Monica was 'the one' on their first date in 2012 ("I was on cloud nine! I just had to be patient for Monica to make up her mind"), Monica, Emma and Rachel prove the course of true love never does run smooth. After time apart from their partner, they each realised that the person they'd been looking for was there all along.
Rachel and Emma were reunited at the time they were least expecting. There were no big declarations of love with presents and speeches - instead the pair bumped into each other on the university campus and felt like nothing had changed. "Even though I was in my scruffy clothes and looked a mess we both laughed and it wasn't awkward, surprisingly. I thought: 'I want that girl back,'" says Rachel.
The pair got back together not long after Emma's nan died, and she'd moved back in with her parents after graduating. She knew Rachel was the one to help her through it. "Rachel stood by me from day one, helping me get through a really difficult time," Emma says. "It was like nothing had changed at all, we just snapped back to how we were before. That was when I knew she was 'the one'."
When it comes to Monica's indecisiveness, she and Shailesh now laugh about it. "There was always a spark between me and Shailesh, however for some reason, it took me longer to realise he was the one," Monica says. "Our first date - the third time round - was the best date I'd ever had. We just spent the whole evening laughing."
The date might not have been the definition of romance - Monica's parents' burglar alarm went off, and the pair had to go and investigate - but it did the trick. "I knew by the time the date was over he was 'the one'. I had butterflies all night. I couldn't believe I'd been on this search to find someone who was actually already in my life," Monica says. "Shailesh ticked every box I could think of, he's kind, funny, and most of all, absolutely gorgeous!"
Their relationships might have not have had fairytale starts, but both couples are clearly head over heels in love - it seems absence really does make the heart grow fonder. We'll be hearing more from them, along with couples Jo and Will, Julie and Gary, Alexia and Mike - who are also tying the knot on 19 May - in the run up to their weddings. Next time, we'll be talking suits and dresses.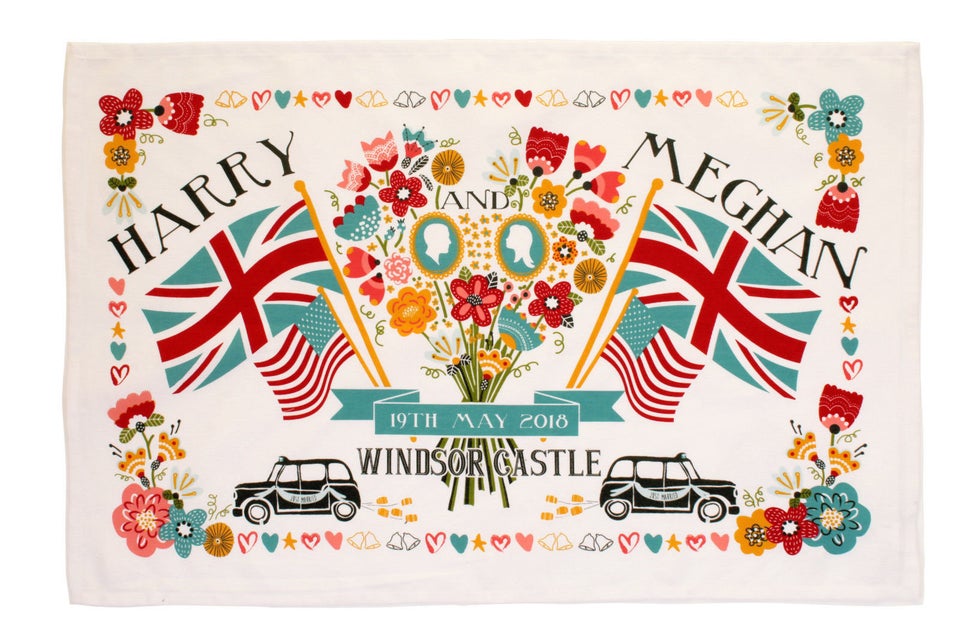 Royal Wedding Memorabilia: Prince Harry And Meghan Markle Merch