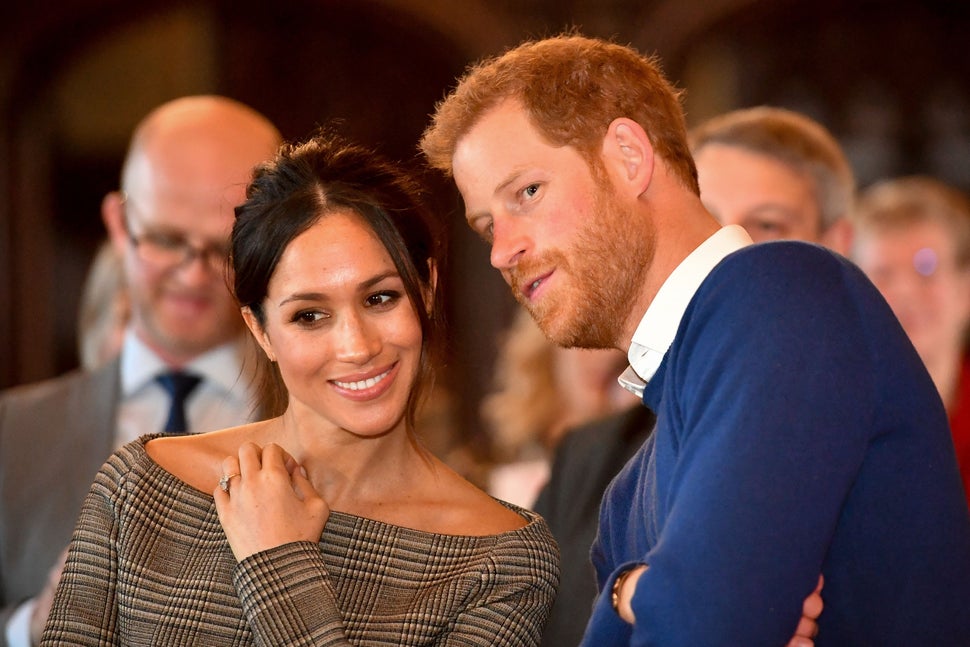 In 1947, when the Queen and Prince Philip got married, their wedding gifts included a lavish, diamond-encrusted tiara, glittering sapphire jewellery and delicate Meissen porcelain. Also among the 2,500 presents delivered to Buckingham Palace – sent not only by heads of state and fellow monarchs but also the British public, then still living with rationing – were 131 pairs of nylons, 38 handbags, 24 pairs of gloves, 500 tins of pineapple, packets of sugared almonds and ingredients for the official wedding cake.
Thirty-four years later, when Charles and Diana headed to St Paul's Cathedral, their 6,000 presents followed a similar theme, ranging from a £1 million gem-studded gold model of an Arab boat, to a Steuben glass bowl and porcelain centrepiece sent by the Reagans, a carpet from New Zealand, 20 silver platters from Australia, and the more traditional 1980s wedding gifts of kettles and toasters, wrapped and put in the post by citizens keen to be part of the big day.
By the time William and Kate walked down the aisle in 2011, the nature of royal wedding gift lists had changed markedly – and with Harry and Meghan that looks to continue. "Royal gifts really are fascinating," says royal commentator Richard Fitzwilliams. "In the past there was the idea that you had to try and give the most impressive gift; monarchs would try and outbuy the other in splendour. These days with royal gifts for weddings, that era is over."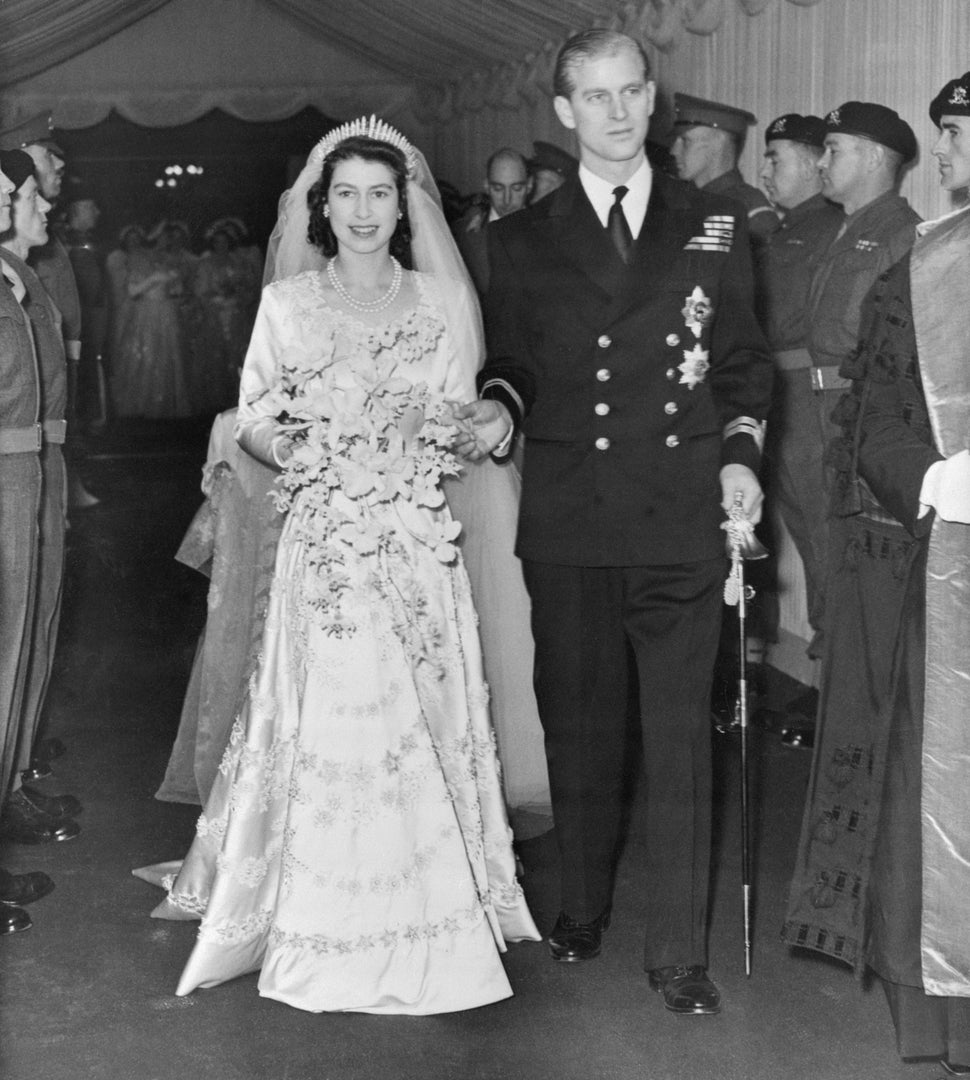 While they still received traditional gifts from heads of state, including a lacquered box decorated with a Moscow winter scene from the Russian president Dmitry Medvedev and a tandem bike from then London mayor, Boris Johnson, William and Kate asked those who wished to give gifts to instead donate to a list of 26 small charities in 2011, including the Association for Children's Palliative Care (ACT), Combat Stress, Dance United, BeatBullying, Army Widows Association and Youth Access.
Royal wedding fan Sandra Pakosh, from Toronto in Canada, tells HuffPost UK that she donated to Kate and Williams' chosen charities because she felt asking for donations only "was modest, generous and inspiring", and it was inspiring to give to shared causes. She called the experience "impressive and highly personal for the masses".
Experts expect Harry and Meghan to follow the pair's charitable lead. "As charitable activists, [they] are far more interested in their charities benefiting from their wedding," says Fitzwilliams. "I don't think they will be having the traditional numbers of royal gifts; rather they will continue the tradition William and Kate have started."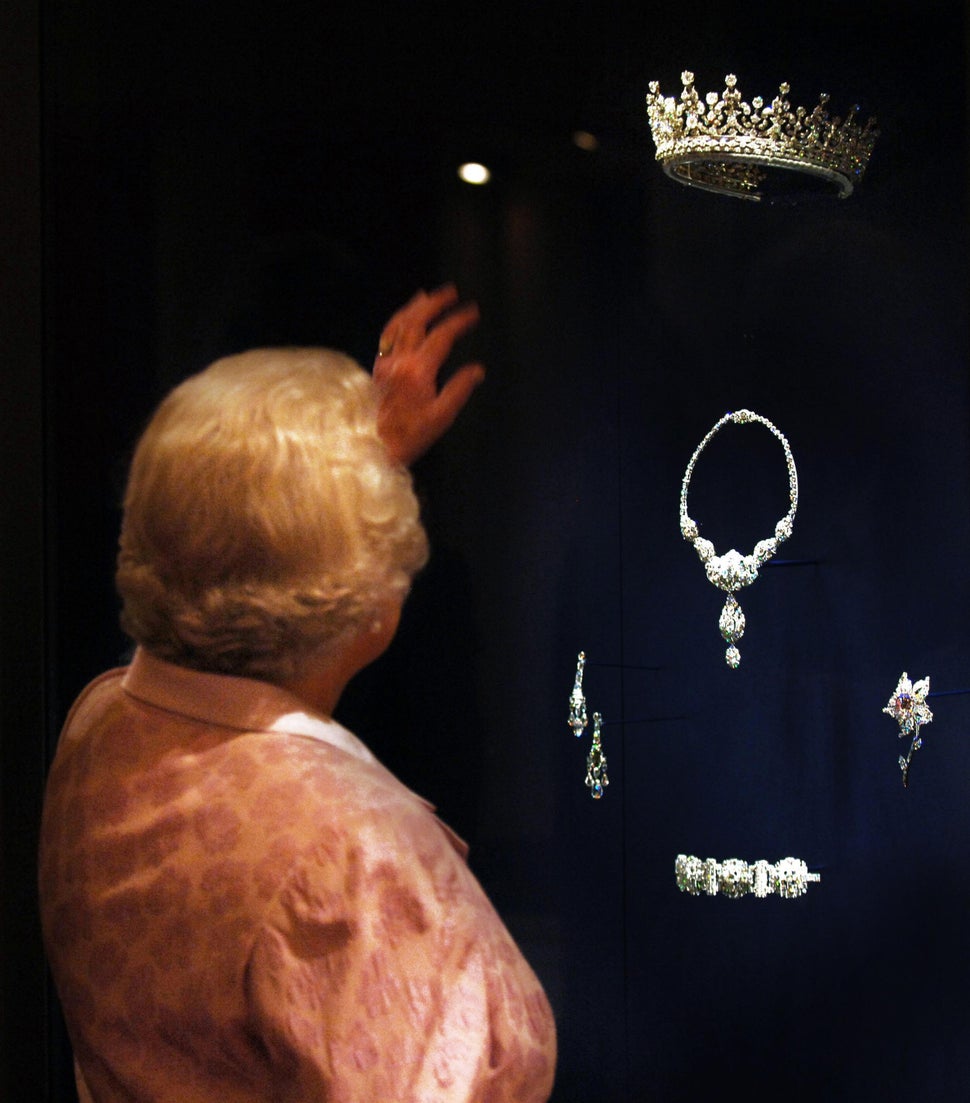 But it's still likely that some will wish to send the royal couple a personal gift. Josh Broadway, 27, from Bexhill, says he gave the Duke and Duchess of Cambridge a handmade, wooden carved "love" sign for their wedding. "As someone who is slightly obsessed with the royals, I was just really happy for them and wanted to share in their happiness and wedding in some small way," he says. "It was only small so I just popped it in an envelope with a little note and sent it to them.
"A few months later, I received a lovely thank you card with a photo of them on the front expressing their gratitude and thanks. It is such a simple gesture but really kind of them and makes you feel valued."
Finding the perfect gift for a couple who already have so much, however, is not always an easy task. What to give? "The rules around royal wedding gifts are not easy," explains Grant Harold, etiquette expert and former royal butler. "There are no guidelines and nothing has been written in stone. It's the old etiquette thing of money and private possessions, it's not something you talk about. Giving gifts is not discouraged but it's not encouraged."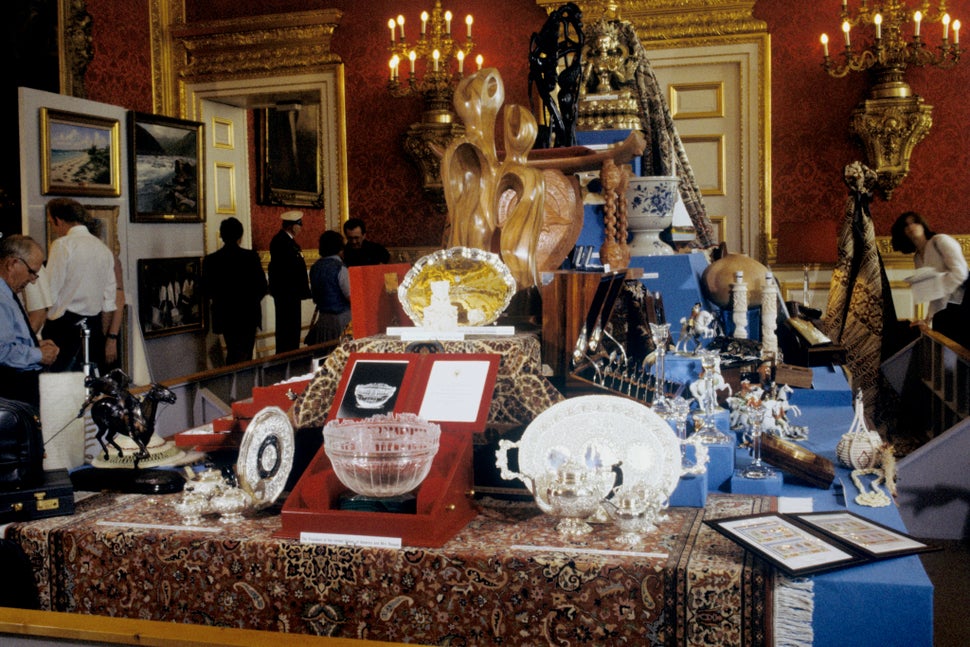 Victoria Howard, an early modern historian, royal expert and founder of royal news website Crown Chronicles, says it seemingly used to be the norm for royal couples getting married to have a gift list. "Elizabeth and Philip seemed to have had a list, because of rationing," Howard says. "And the Princess of Wales reportedly said: 'We have two houses to fill'."
Many of the gifts received by the Queen and Prince Philip came from leading political figures or fellow royalty. "This included jewellery for Elizabeth, such as a set from the Nizam of Hyderabad formed of a tiara with detachable parts to form brooches and a necklace, as well as one of Her Majesty's favourites, the Girls of Great Britain and Ireland tiara," she explains.
"George VI gave his daughter a sapphire set [necklace, earrings, brooch, ring] and more usual gifts included glass and tableware. Ghandi sent them a handmade lace tray cloth, which was mistaken for a loin cloth."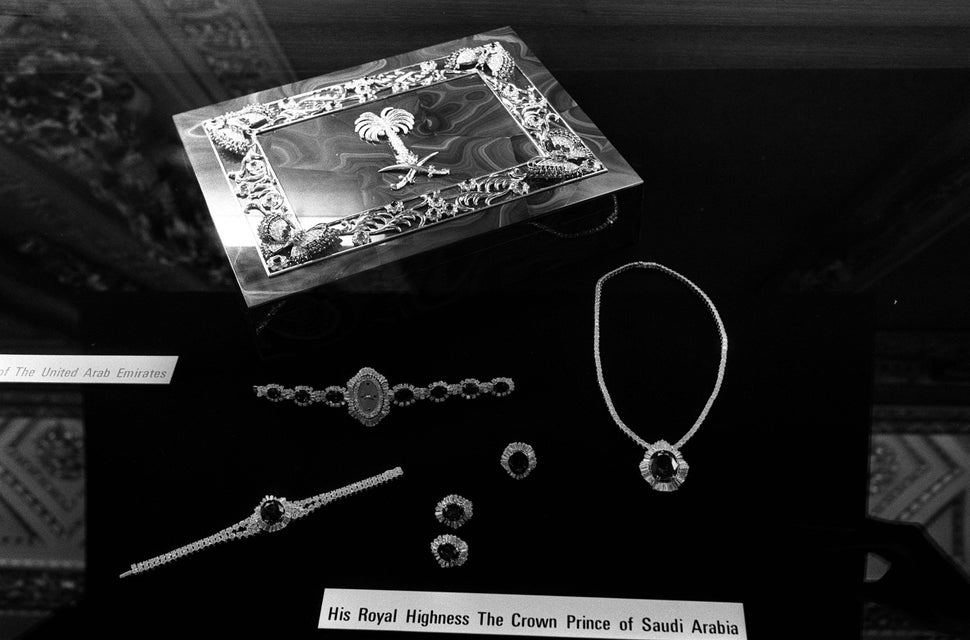 Many of the presents given by the public were either homemade or consumable because food and clothes were still rationed in post-war Britain – they included 17 pairs of silk stockings, tins of salmon and boxes of apples.
Having a wedding list if you're a senior royal "seems a little silly" nowadays, suggests Howard. "They have almost everything they could need. Personal family gifts [and those from close friends] are kept and gifts from official organisations will also be kept, then listed as official gifts on the list that is released annually."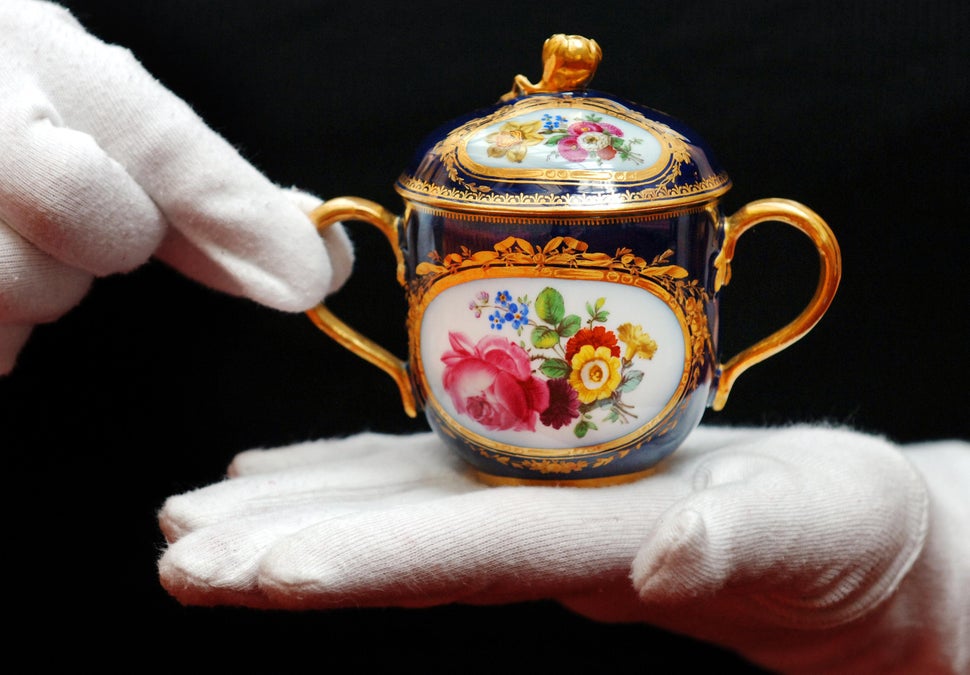 Curious members of the public have gained insight into past royal wedding gifts through exhibitions by the Royal Collection which have included, according to Fitzwilliams, "the tasteful as well as the tasteless". The sheer volume of presents means that not everything could be displayed. "No one knows what was done with the gifts in the past," says Fitzwilliams. "They were assumed to be catalogued and kept in storage. Some are perishable; but with very expensive gifts, it's a bit of a grey area."
Kate and William's decision to ask for charitable donations had a huge impact on the 26 charities chosen. ACT, which provides grants with the aim of enhancing the quality of life for those who have a physical or mental disability, says it was transformational. "It helped to put ACT on the map, and shine a light on our lifeline work in children's palliative care," the charity says. "The gesture opened doors to new funders, giving our work with children and families some much-needed profile."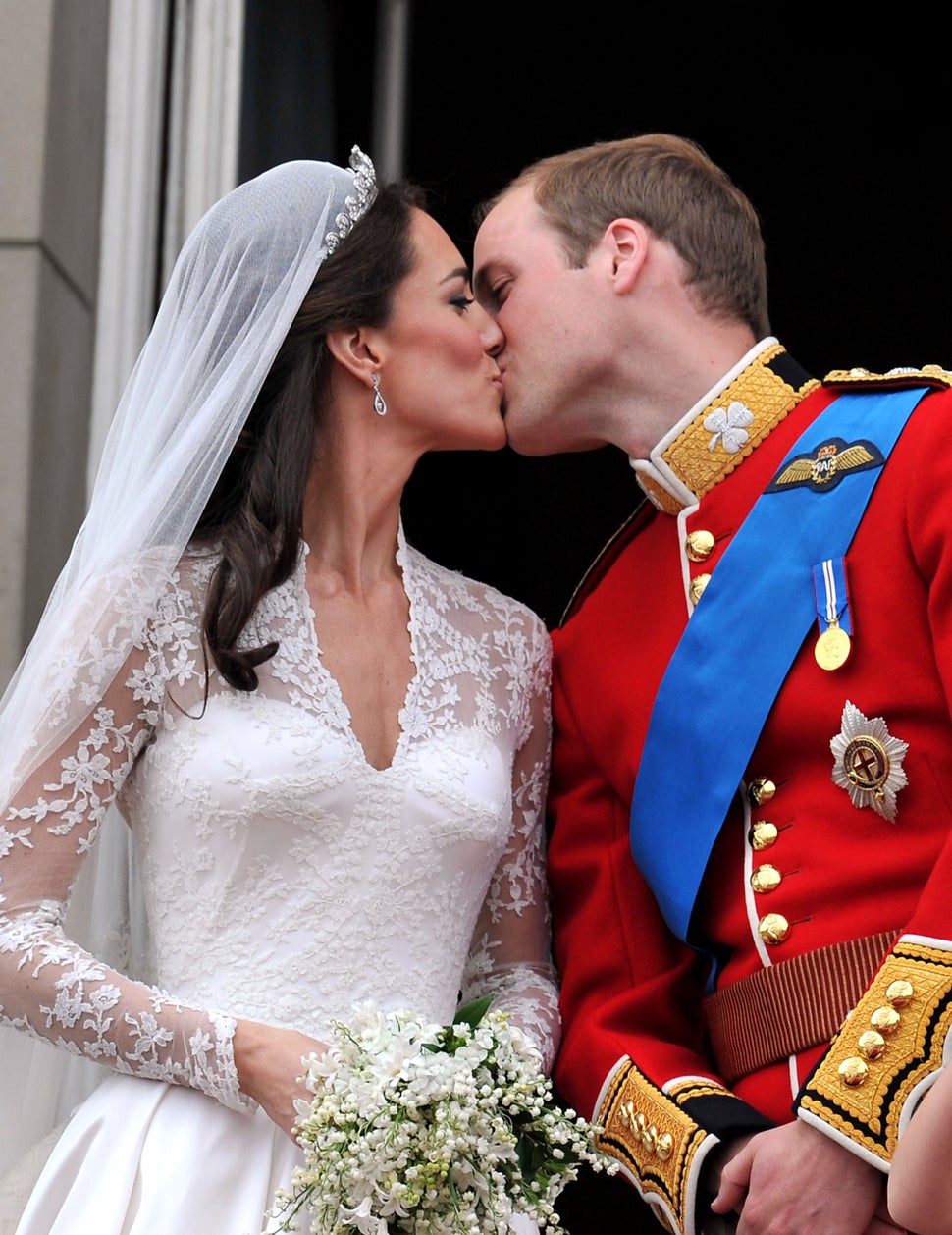 Sue Freeth, chief executive at Combat Stress, says they have seen a 143% increase in referrals with more than 2,000 former servicemen and women seeking help for issues including anxiety, depression and post-traumatic stress disorder. Neil Bailey, from environmental charity Earthwatch, says the wedding donations supported their TeachEarth programme.
Hannah Underwood, CEO of The Key, says the charity, which supports young people, was able to employ an additional member of staff; and David Murray, controller of the RAF Benevolent Fund says the donations inspired other soon-to-be married couples to follow suit and ask for donations for their wedding.
Certainly the royal shift from wedding gifts to donations seems to mirror, or perhaps influence, the wedding gift habits of the public. Tasneem Shafiq, who is the gift list development manager at department store John Lewis, looked at trends of wedding gifts over the past five years for HuffPost UK and says the traditional gift list seems to be changing.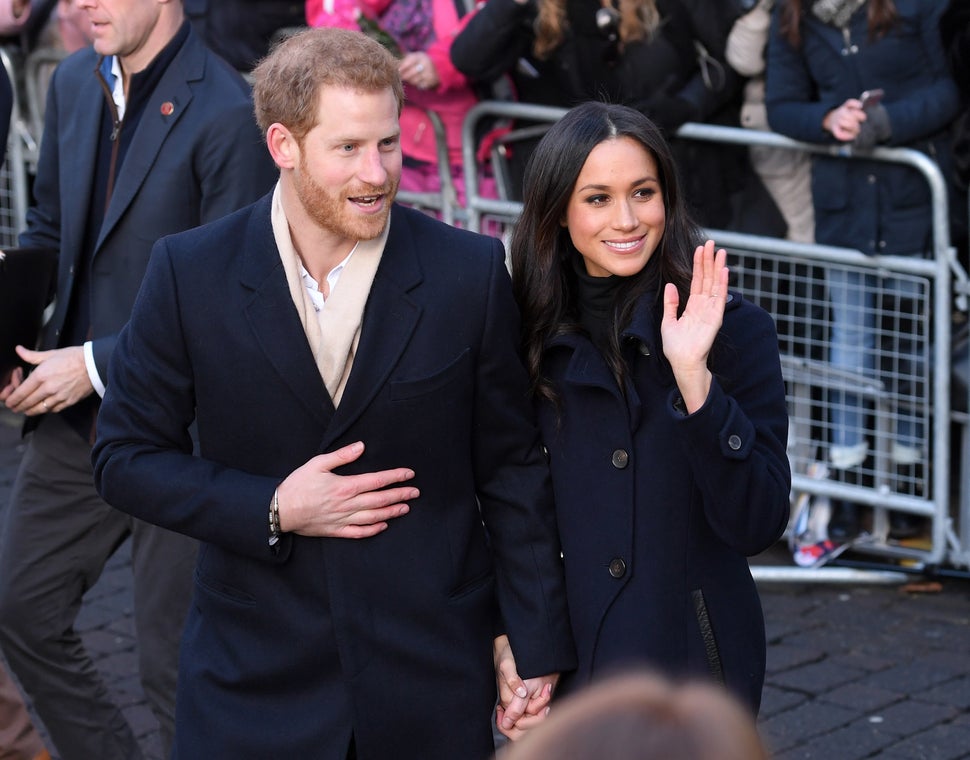 "We are increasingly seeing couples requesting more statement pieces that reflect their personalities and interests," Shafiq says. "Modern day gift lists are likely to feature anything from drones to rubber ducks, as couples who are likely to already be living together opt for the playful over the practical."
Sarah Haywood, a luxury wedding planner, echoes these changes. "The first wedding-list service was developed by London's now-defunct General Trading Company over a century ago," she explains – a store founded to provide newly-married couples with everything for their new home.
"Nowadays, most newlyweds will already have homes of their own and will have accumulated the household basics. Over the past decade many alternatives to the traditional gift list have sprung up such as charity-giving lists."
Charities have benefited from this change, with the British Heart Foundation reporting that over the past three years, 39% of their gifts for celebrations have been for weddings. That's a trend Cancer Research UK has seen too: "Over the last five years, income from our charity wedding favours has increased by an average of 8% each year," says Simon Ledsham, director of communities, fundraising and marketing for the charity.
From 2013, couples also began to choose to support mental health charity Mind at their weddings. "It is becoming increasingly popular for couples to choose Mind pin badges as wedding favours for their guests," says Karen Bolton from the charity. "We have also seen an increase in charity donations from friends and family."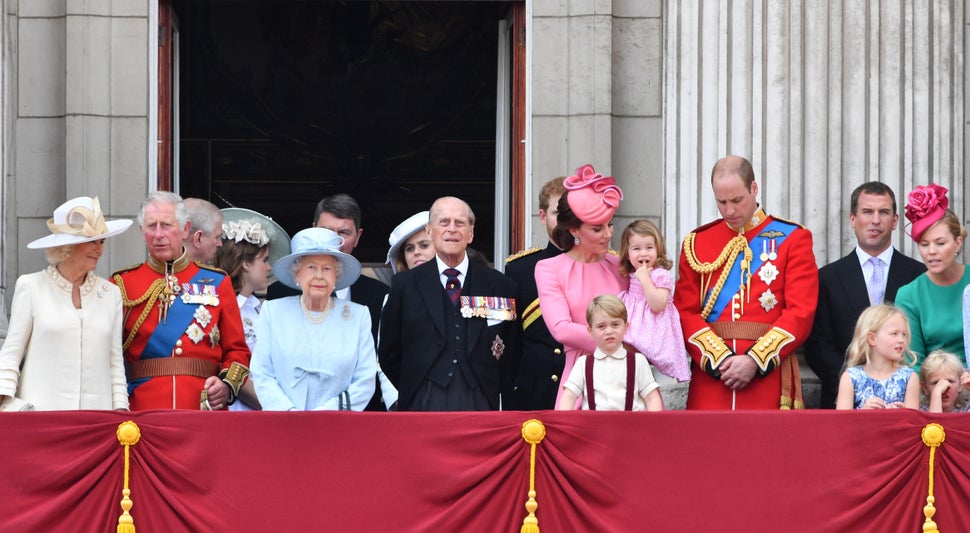 It is unlikely, however, that gift giving is unlikely to come to a complete stop for the royals, suggests royal butler Grand Harold, because those with a love of the royal family want to feel part of the wedding. "People want to share and give something to them because they care and are thrilled about the celebration," he says. "Anybody who can be involved can, in years to come, say 'I gave them a gift for their royal wedding'."
And despite the mountain of gifts they may receive, the royals will send every single person a thank-you letter, so long as there is a return address. "It's a huge task," says Harold. "Thousands of guests will give gifts and there will be a process of going through everything and cataloguing it.
"But if there's one thing the royals are good at, it's thank-you letters."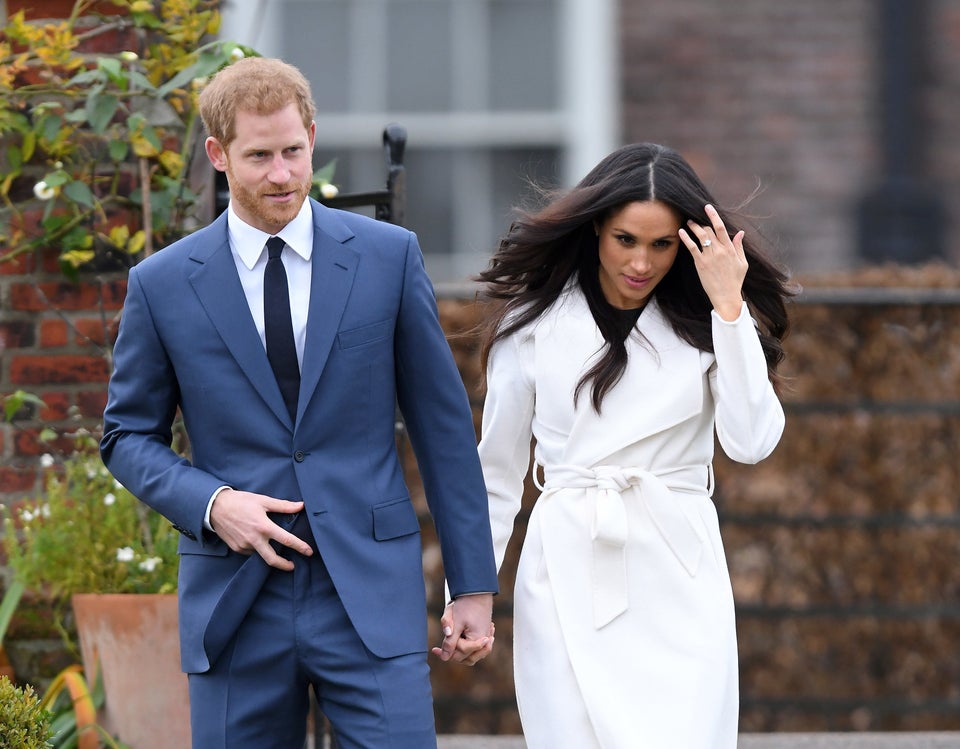 Prince Harry's Style: 10 Times HRH's Rocked A Look On And Off Duty