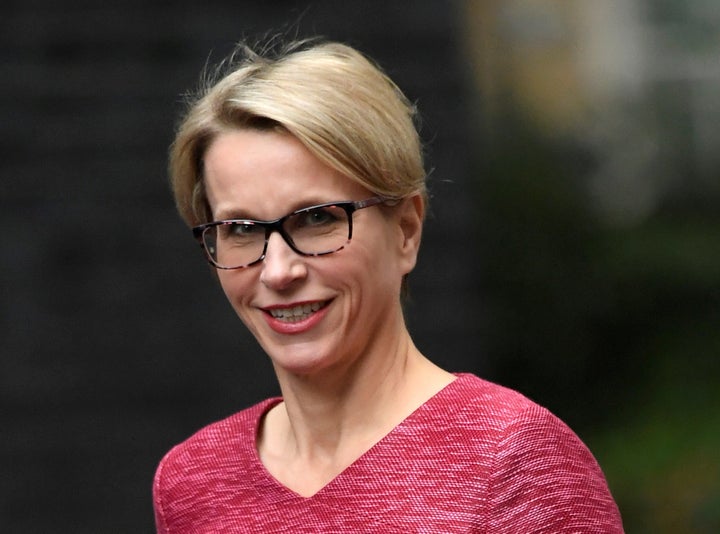 A damning report on executive pay has found that only one woman makes the list of the 25 highest-paid chief executives in the FTSE 100.
Emma Walmsley became only the seventh woman on the FTSE chief executive list when she took up her post at Glaxosmithkline plc in April 2017.
She is paid less than the 24 men in the highest-paid bracket, according to analysis by the CIPD, the professional body for HR and people development, and the High Pay Centre, the independent think tank for pay and governance.
When Walmsley took on the role, it was revealed her pay package was worth about 25 percent less than her predecessor, which the company put down to experience.
Researchers found that while women make up just 7 percent of the FTSE 100 CEOs, they earn just 3.5 percent of the total pay.
Chief executives are as likely to be named David or Dave, or Stephen or Steve, as they are to be a female.
At the present rate of progress, it will take another 43 years for women to make up half of FTSE 100 chief executives.
The report also highlighted that despite criticism from the investor community and the government over excessive pay awards, the pay of the FTSE 100 chief executives had soared by 11 percent in the past year.
The research found that median pay now stands at £3.93m per year, an increase on £3.53m in 2016.
This year's analysis is affected by two very large pay-outs for the chief executives at Persimmon and Melrose Industries.
Jeff Fairburn of Persimmon plc received £47.1m in the financial year ending 2017 – 22 times his 2016 pay – making him the highest-paid chief executive.
The second highest-paid is Simon Peckham, of Melrose Industries plc, who received £42.8m – 43 times his 2016 pay.
Responding to the report, Lib Dem leader Vince Cable said: "Despite so many efforts, including my own legislation, to ensure there is moderation in executive pay, some companies are still getting away with unjustifiable awards.
"What is particularly galling and outrageous is the Persimmon payout, because the firm is profiting as a result of a government subsidy, not the performance of the company."
The report also found that only 34 companies in the FTSE 100 are accredited by the Living Wage Foundation for paying the living wage to all their UK-based staff.
Rachel Reeves, chair of the business, energy and industrial strategy select committee, which is managing an enquiry on corporate fair pay, said excessive executive pay "undermines public trust" in business.
She added: "When CEOs are happily banking ever larger bonuses while average worker pay is squeezed, then something is going very wrong.
"Recent revolts on pay awards show that shareholders are increasingly sharing this frustration at unjustifiable pay awards."
The Labour MP said executive pay must match performance and that boards and remuneration committee chairs need to ensure that chief executives are rewarded for delivering genuine long-term value for the company.
She added: "If boards and remuneration committee chairs are so out of touch they are prepared to waive through off-the-scale reward packages, then shareholders must strike back and hold them to account.
"If businesses don't step up on executive pay, then government will need to step in".