Warren Beatty and Faye Dunaway are no doubt still recovering from being at the centre of one of the year's biggest showbiz moments, when they inadvertently announced the wrong winner of Best Picture during the Academy Awards.
This isn't the first time that a live TV moment like this had left us hiding behind our sofa cushions in second-hand embarrassment, though. Here are nine more similar blunders...
BET Awards 2011
This gaffe was noteworthy because it saw the wrong winner announced not once but twice.
Competition winner Tiffany Green was fortunate enough to have landed the honour of presenting the Viewers' Choice Award at the BET Awards that year, but sadly afterwards, we're sure she'd rather have just won a gift certificate or something.
After she read off a tablet with some uncertainty that Chris Brown was the winner that year, she quickly corrected herself, claiming it was Rihanna instead.
Her co-presenter then quickly interjected, saying that the winner was actually Drake… which it wasn't, he was simply there to collect the award on Rih's behalf.
So you see, Warren Beatty, things could be worse.
Miss Universe 2015
TV personality Steve Harvey had the whole world cringing in 2016, when he announced Ariadna "Miss Colombia" Gutierrez had been crowned Miss Universe. Unfortunately, she hadn't, and after the mix-up was revealed, she was forced to hand over her tiara and flowers to Pia "Miss Philippines" Wurtzbach, the rightful winner.
The mix-up came when Steve misread the information on his cue card, believing "first runner-up" to mean "first place".
Despite the blunder, he was invited to return the following year.
'The X Factor' 2015
Olly Murs's presenting skills on 'The X Factor' had already been subject to much scrutiny by the time he made this almighty balls-up, during which he told contestant Monica Michael that she'd been automatically booted out of the competition.
The ensuing apologies made for seriously uncomfortable viewing, and unlike Steve Harvey, Olly did not return the following year.
'Makin' Your Mind Up' 2007
Some confusion arose in 2007, during the process to decide who would represent the UK at that year's Eurovision Song Contest.
Presenters Terry Wogan and Fearne Cotton made the decision to announce that year's winning act together, but they ended up leaving everyone baffled when they said separate acts, Fearne saying Scooch and the late broadcaster saying runner-up Cyndi instead.
Of course, Scooch went on to perform 'Flying The Flag (For You)' in Helsinki that year, finishing in 19th place overall.
MOBOs 2016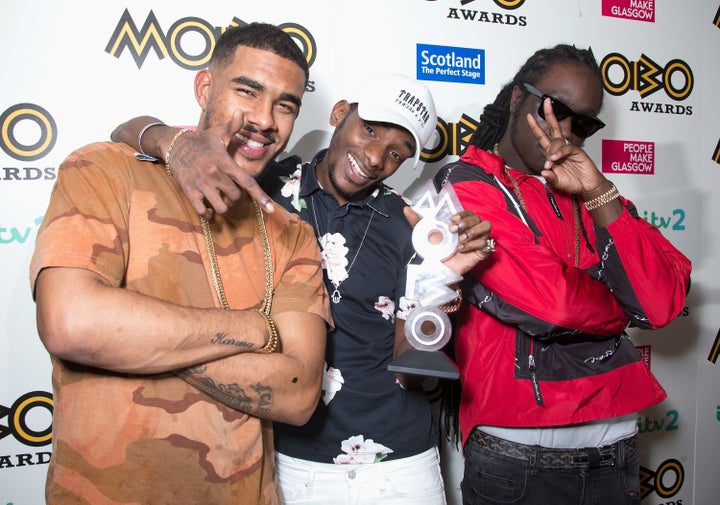 Organisers behind the MOBO awards were forced to issue an apology back in November, when R&B collective WSTRN were announced as the winners of Best Single, which should have gone to Abra Cadabra, whose collaboration with Krept & Konan had actually bagged the gong.
Fortunately, it wasn't all bad news for WSTRN, who still managed to be named Best Newcomers, despite having to give their Best Single prize back.
NRJ Awards 2009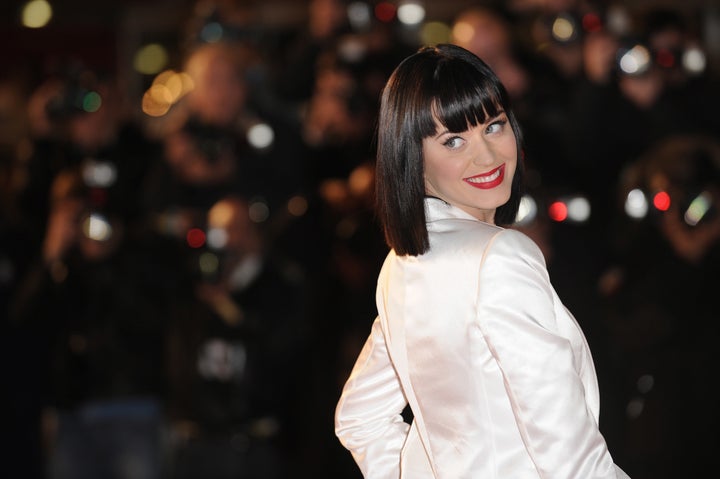 Katy Perry made European headlines in 2009 for her acceptance speech at the NRJ Music Awards. This was mainly because the award actually should have gone to Rihanna, for her song 'Disturbia', rather than Katy's 'I Kissed A Girl'.
The NRJ Awards was also the same spot she'd suffer an unfortunate playback fail four years later, so we wouldn't blame her if she chose to just swerve the whole thing in future.
'Australia's Next Top Model' 2010
Aged just 19, Kelsey Martinovich thought all her dreams had come true when she was announced as the winner of 'Australia's Next Top Model', swiftly leaping around the stage in celebration, thanking all of her friends and those who'd helped her achieve what she'd always strived for.
And then came an uncomfortable message from host Sarah Murdoch.
"I don't know what to say right now," she said, "I'm feeling a bit sick about this. I'm so sorry about this, oh my God. I don't know what to say. This is a complete accident, I'm so sorry. It's Amanda... it was read to me wrong."
Academy Awards 1964
But 2017 isn't the first time that an envelope mix-up had led to the wrong name being read out at the Oscars.
In 1964, Sammy Davis Jr was presenting Best Adaptation or Treatment Score, but ended up announcing the Best Original Score recipient instead.
A PwC representative quickly emerged to set things right, giving him the correct envelope, and it's fair to say the Rat Pack star handled things a lot more smoothly than Warren Beatty and Faye Dunaway.
Special Mention: American Music Awards 2002
This wasn't a case of the wrong name being announced, but it was a case of awards show crossed-wires so cringe-worthy we had to include it anyway.
Unfortunately, Britney made the decision to introduce him as the 'Artist Of The Millennium', leaving the King Of Pop to make an uncomfortable acceptance speech, believing he'd won the accolade, and while bosses had hoped to celebrate his talents with an Award Of Merit, that wasn't quite the title he took away from it all.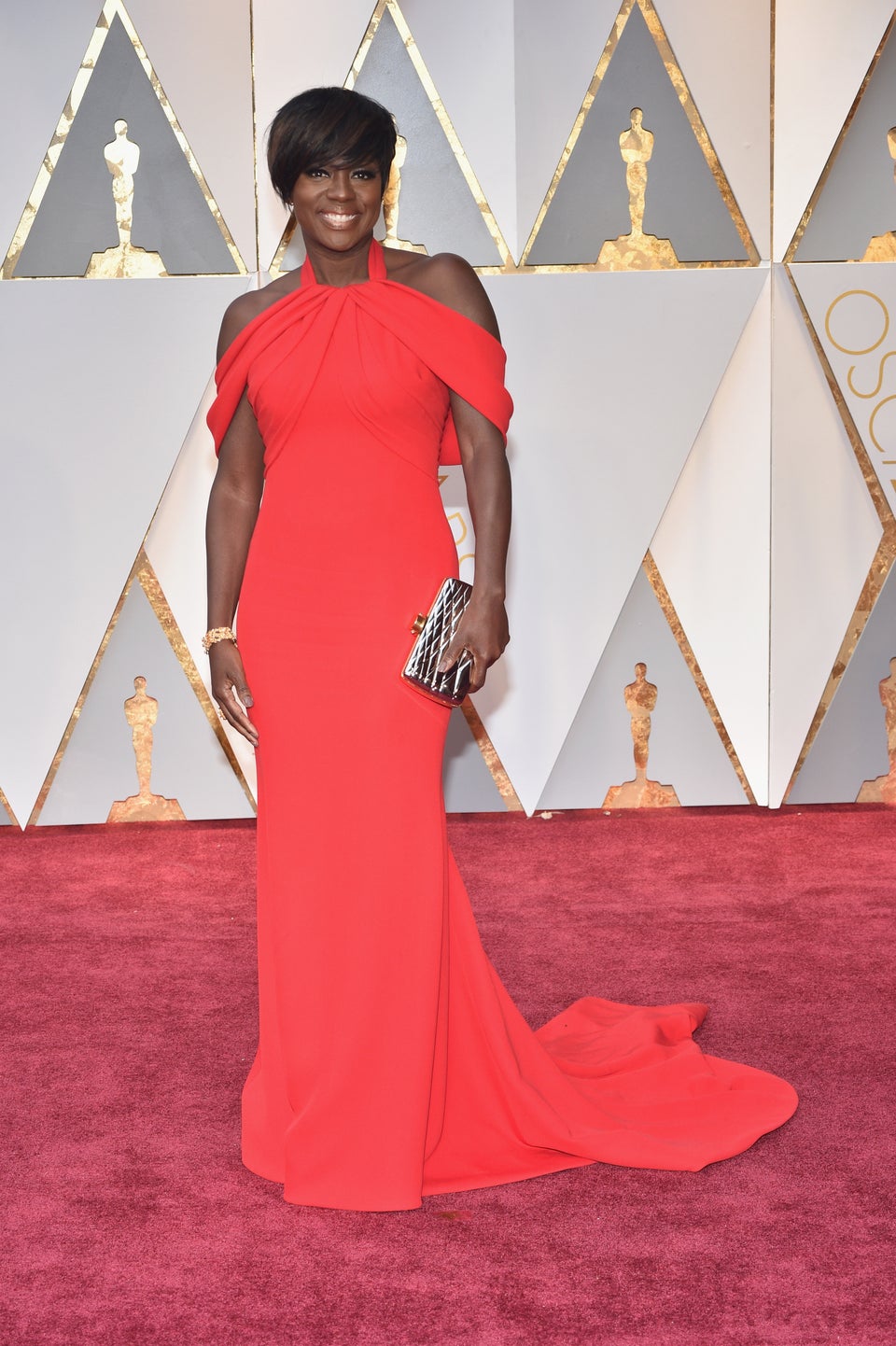 Oscars 2017: All The Red Carpet Pics