Sunday night's Oscars may not have been a thrill-a-minute trip, but they did give us plenty of glorious moments – and none brought a bigger smile to our faces than Spike Lee winning.
After decades of impactful directing (and an honorary Oscar in 2016) Spike landed his most Oscar nominations in one year for BlacKkKlansman, receiving nods in three categories.
It's hard to believe he hadn't won until this point but that all changed when Spike triumphed in Best Adapted Screenplay, with his win being announced by the clearly delighted Samuel L. Jackson.
Making his way on stage, Spike left into Samuel's arms and it just carried on getting even better from there.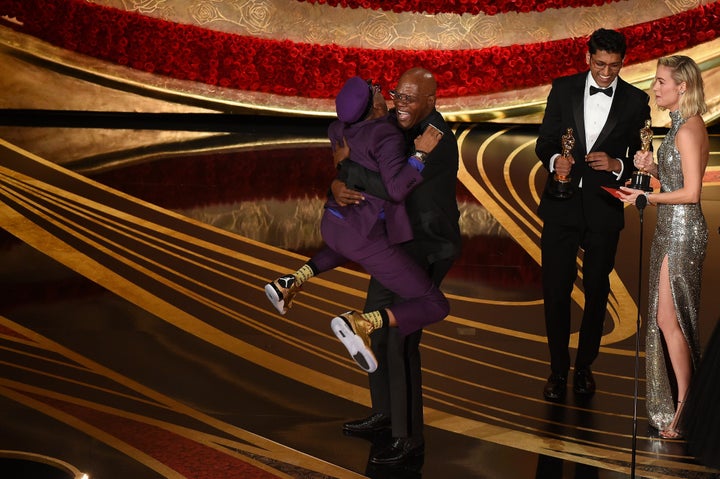 Looking delighted (and also slightly shook), Spike took a couple of pages of A4 paper out and warned the ceremony's directors: "Do not turn that mother-fucking clock on."
He then used his platform to get political, telling the audience: "We all connect with the ancestors who have love, wisdom and humanity.
"The 2020 presidential election is around the corner, let's all mobilise, let's all be on the right side of history, make the moral choice between love versus hate."
Referencing his 1989 film, he added: "Let's do the right thing – you know I had to get that in here."
Film fans (and famous faces) watching at home were delighted:
Spike wasn't the only first-time winner at the ceremony and in the acting categories, Lady Gaga and Rami Malek both joined the exclusive club.
Earlier on, history was made in the Best Costume Design and Production Design categories when Ruth Carter and Hannah Bleacher became the first African-American women win those accolades.