A Pakistan International Airlines flight carrying more than 40 people crashed on Wednesday en route to Islamabad from the northern city of Chitral, a regional police official confirmed.
The national flag carrier confirmed in a statement that Flight PK-661 had lost contact with air traffic controllers on Wednesday afternoon.
Laiq Shah, a senior police official in Khyber-Pakhtunkhwa province told Reuters by telephone that the plane had crashed in that region, near the town of Havelian.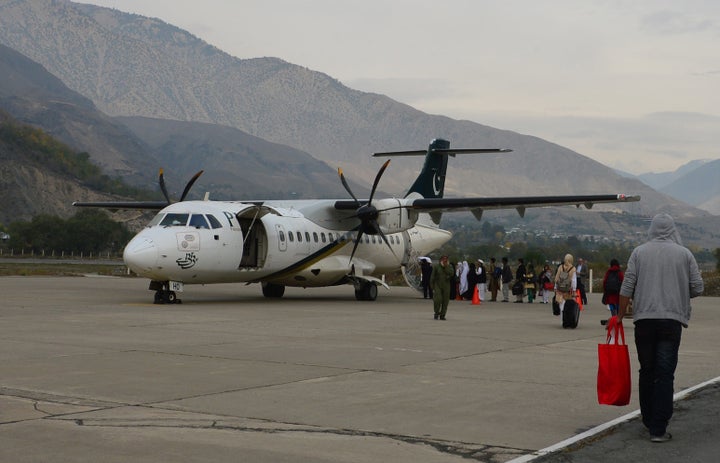 He said rescue personnel were en route to the scene.
It quickly emerged that Pakistani pop star turned Islamic-preacher Junaid Jamshed was among those on board on the flight.
Pakistan International Airlines (PIA) said in a statement on Wednesday: "We regret to inform that PIA's ATR-42 aircraft operating as PK-661, carrying around 40 persons lost its contact with control tower on its way from Chitral (Pakistan) to Islamabad a short while ago.
"All resources are being mobilized to locate the aircraft. Media will be kept informed as situation develops."
Photos from the scene show a large area of blackened earth on a hillside with flames and smoke rising above.
There is yet to be confirmation of the nationalities of those onboard.
The ATR-42 is a twin turboprop plane and has a maximum capacity of 52 passengers and crew.
For those concerned about relatives who may be affected, the freephone number for PIA in the UK is 0808 234 6321.