Thousands of protestors gathered outside Iceland's parliament on Monday after the country's prime minister was linked to the Panama Papers.
The reports have prompted calls for a no-confidence vote in parliament against him.
Police estimated that around 8,000 people - one of the largest protests seen in the capital city of Reykjavik - gathered outside the parliament building in protest.
Participants blew whistles, banged pots and pans, set off fireworks and stomped the barricades separating the protest site from the parliament building.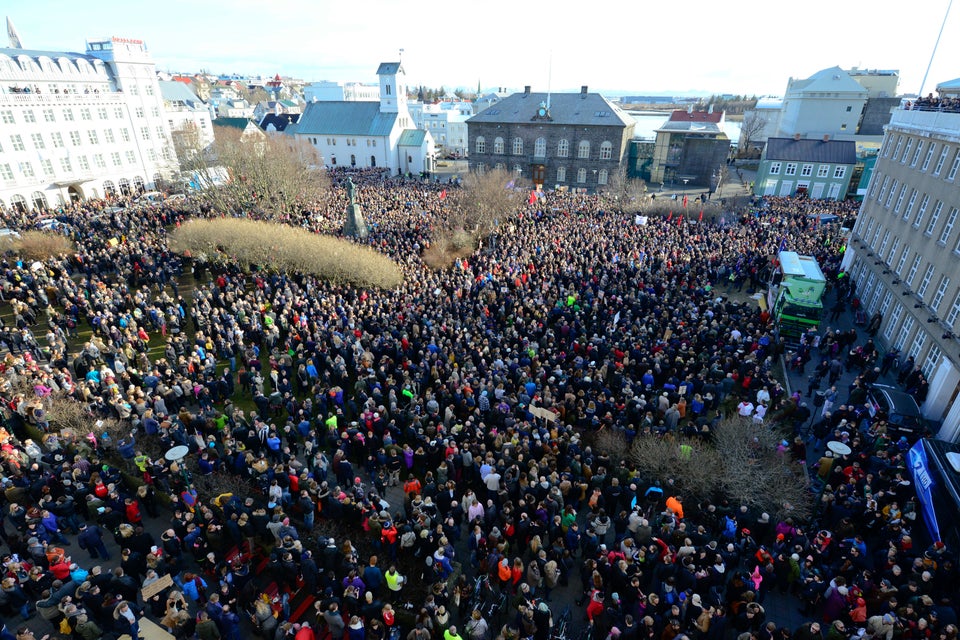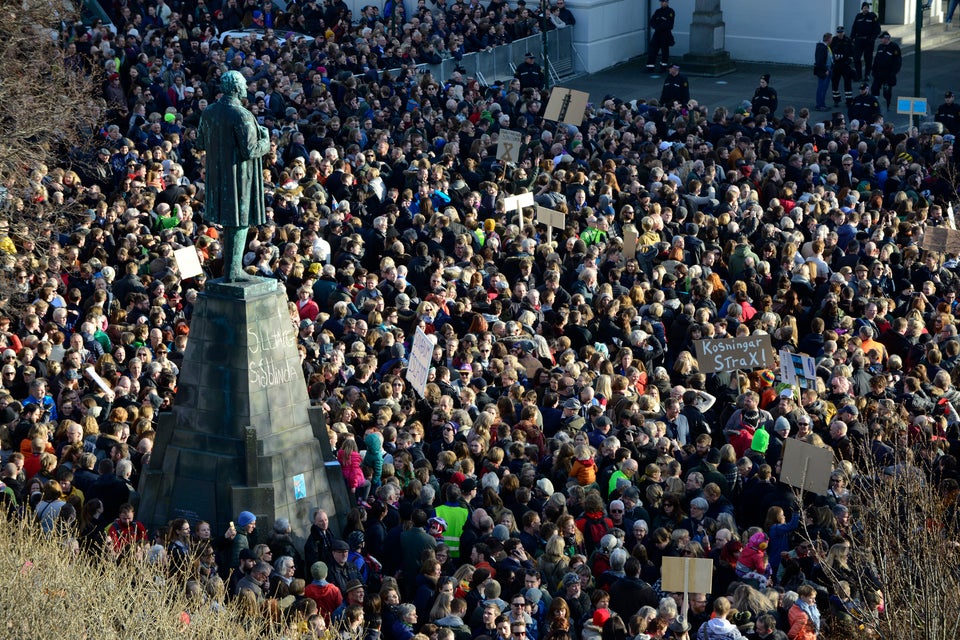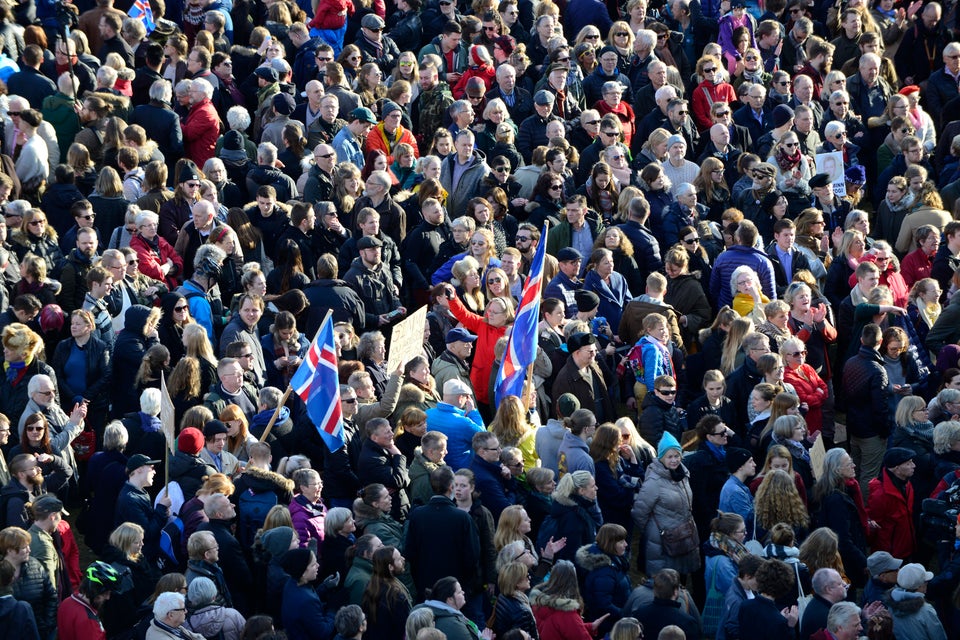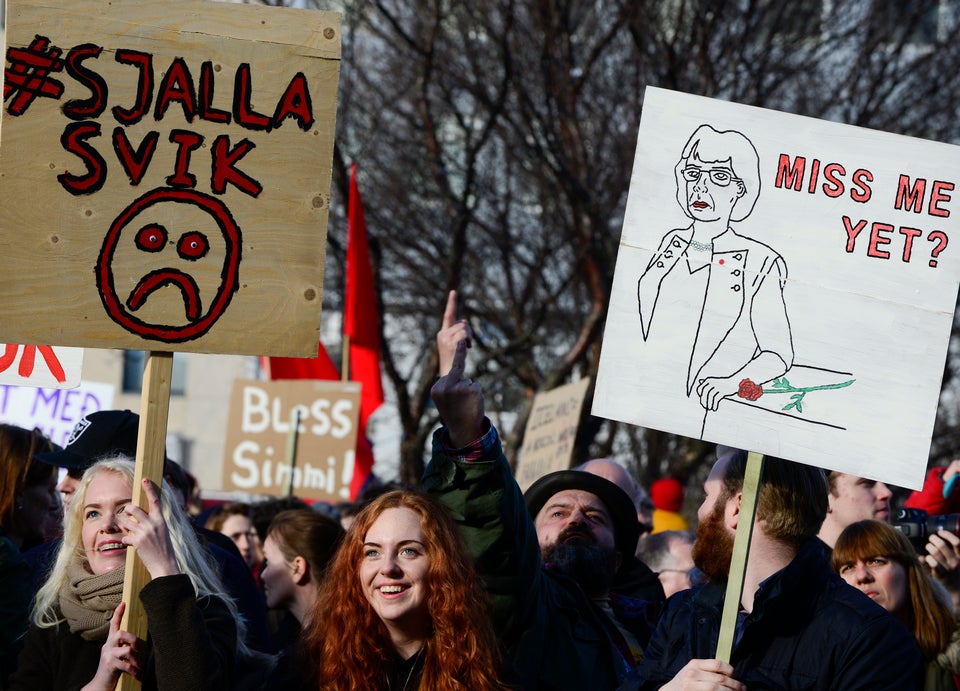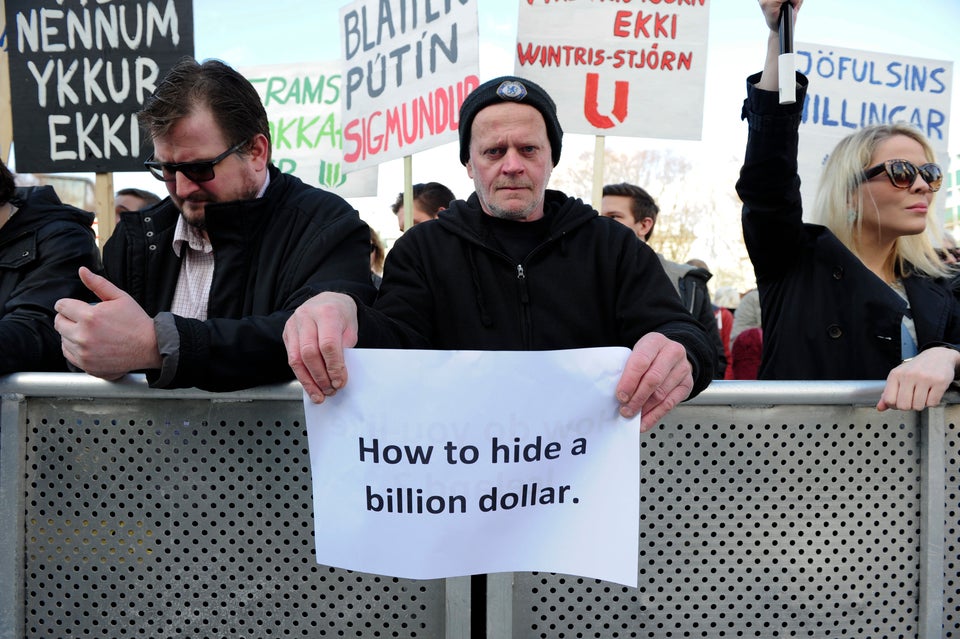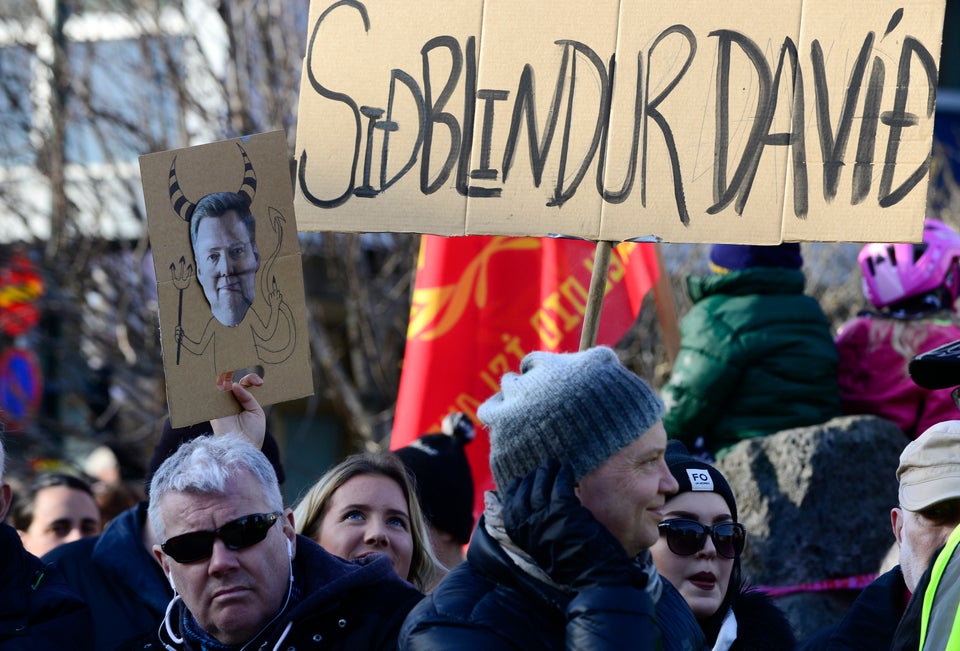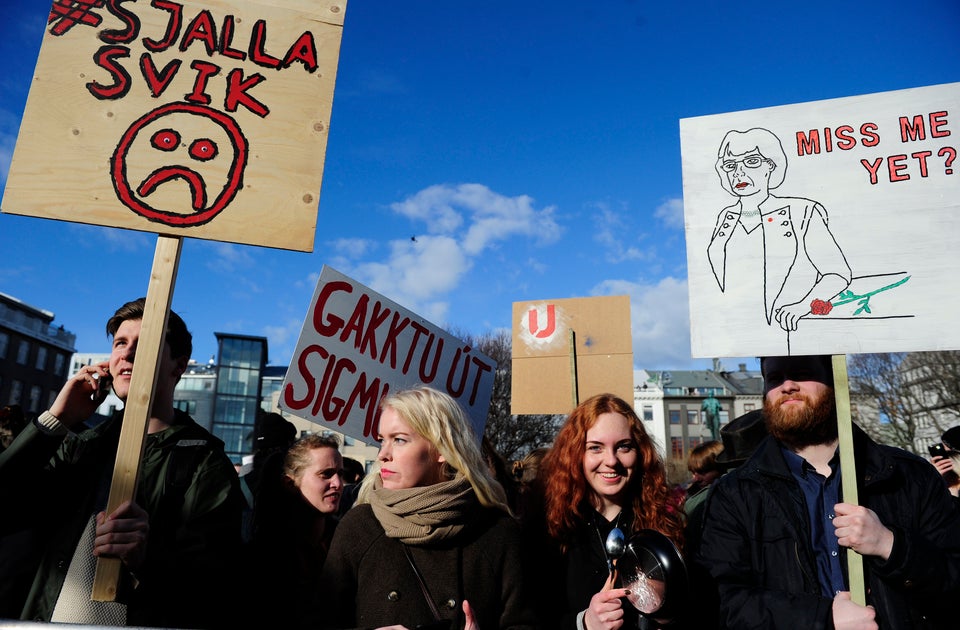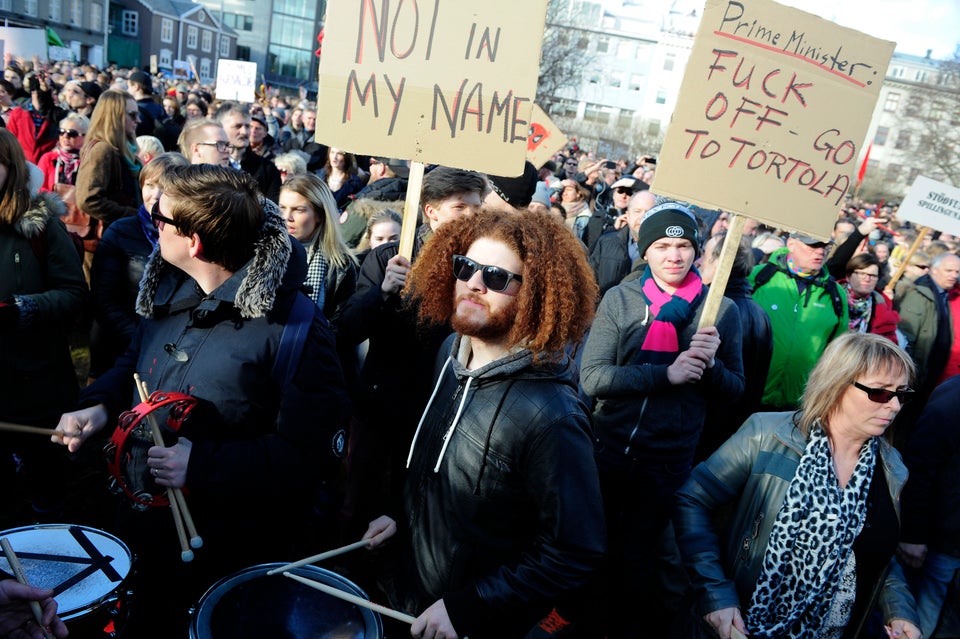 But despite the huge protest, a defiant Gunnlaugsson told parliament that he would not resign.
He said: "I have not considered quitting because of this matter nor am I going to quit because of this matter.
"The government has had good results. Progress has been strong and it is important that the government can finish its work."
He told parliament he and his wife have paid all their taxes in full and he denied having assets in a tax haven. Gunnlaugsson also said there was nothing new in the information contained in the Panama Papers data leak.
He also stormed out of an interview in which he was asked about the issue.
A variety of opposition figures said he should leave office and have called for a no-confidence vote against his centre-right government.
The list of names of those implicated is extensive and covers a multitude of nationalities. Among the countries with past or present political figures named in the reports are Iceland, Ukraine, Pakistan, Saudi Arabia, Russia and Argentina, but in UK, there are some that are stand out above the rest.
Six peers, three Tory ex-MPs and "dozens" of UK political party donors - whose names have not yet been released - are reported to be among scores of global politicians including national leaders identified as holders of offshore assets.
Popular in the Community