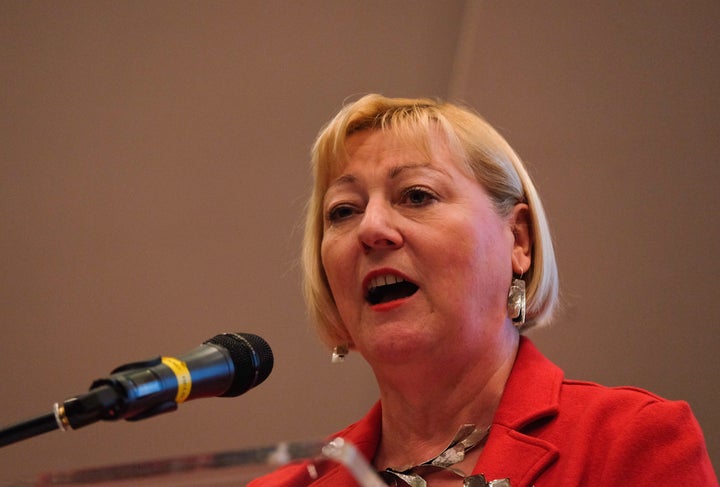 Labour's Shadow Europe Minister Pat Glass has apologised after labelling a voter in Derbyshire a "horrible racist" during a campaign visit urging people to stay in the European Union.
In a comment caught by BBC Radio Derby, the MP says: "The very first person I come to is a horrible racist. I'm never coming back to wherever this is."
Glass, MP for North West Durham, was campaigning for Remain ahead of next month's historic referendum.
Ukip leader Nigel Farage condemned the comments, arguing it showed Remain supports "mass migration" and "open borders" and are "badly out of touch".
You can listen to the station's report below.
The BBC reported she had been knocking doors in the Derbyshire village of Sawley as part of the Remain campaign.
It reported the man she was criticising had described a Polish family in the area, who he believed were living on benefits, as "spongers".
The station said: "The voter Mrs Glass had been speaking to denied being racist but that some of his Polish neighbours were 'scroungers who didn't work'."
After the report was broadcast, the MP made a swift apology.
Glass said: "The comments I made were inappropriate and I regret them.
"Concerns about immigration are entirely valid and it's important that politicians engage with them.
"I apologise to the people living in Sawley for any offence I have caused."
After a long discussion, Brown was still wearing a broadcast microphone when he got into his car and was heard to mutter "that was a disaster".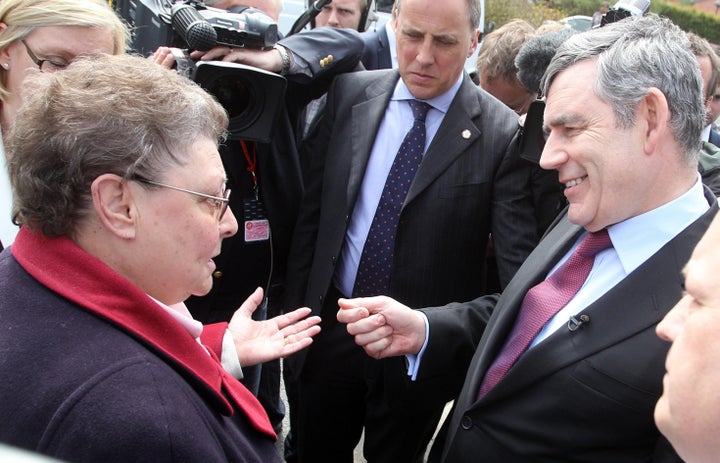 The Vote Leave campaign pushing for the UK to leave at the June 23 referendum wasted no time describing Glass's encounter as the Remain campaign's "Gillian Duffy" moment.
The flare-up underlines how immigration is one of the major issues in the run-up to the vote, and commentators feel the Leave campaign will be pushing it harder as if, as appears, Remain is winning the economic battle.
And the Ukip leader waded into the the row, claiming the comments showed the Remain camp was "badly out of touch".
The Remain campaign has taken an 18 percentage point lead over Leave, its widest in three months, a telephone opinion poll by Ipsos MORI showed yesterday.
Related