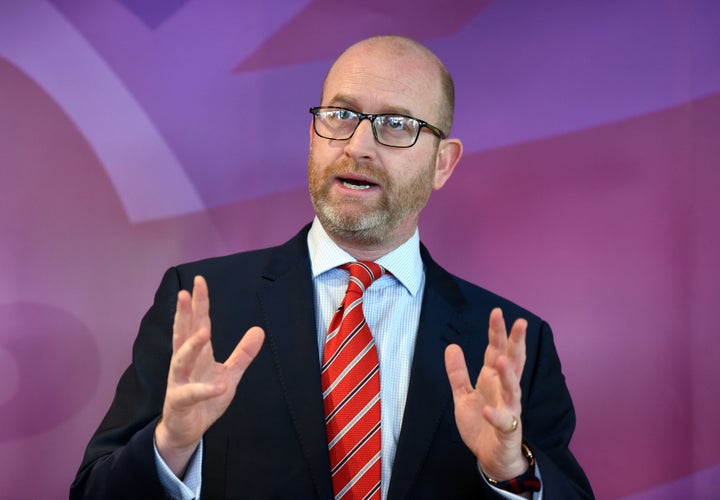 The MEP and party candidate in the Stoke Central by-election made the claim on his official website. "I lost close personal friends at that match and understand as well as anyone how deep the scars of that tragedy go," he said in a now deleted post from 2012.
However, appearing on Radio City Talk today, Nuttall admitted it was false when presented with a copy of his quote.
"I haven't lost anyone who was a close personal friends, there were people I knew through football and things like that," he admitted. "I'm sorry about that. I haven't put that out. That is wrong."
2. He has a PhD.
The Mail on Sunday reported Nuttall's LinkedIn page claimed he completed a PhD in History in 2004 at Liverpool Hope University. His online CV caused confusion at the institution, which did not win university status until 2005 and did not have the authority to award PhDs until 2009.
A spokesman for Nuttall said the entry had been penned by an "over-enthusiastic researcher", and the politician one day hoped to complete the PhD research into the 'History of Conservatism in Liverpool' - which he started at the then college 12 years ago.
When quizzed about the claim on the Andrew Marr Show, Nuttall said he was not responsible: "No, I've never claimed I've got a PhD. It's not on my website. It's on a LinkedIn page that wasn't put up by us and we don't know where it's come from."
3. He played professional football for Tranmere Rovers.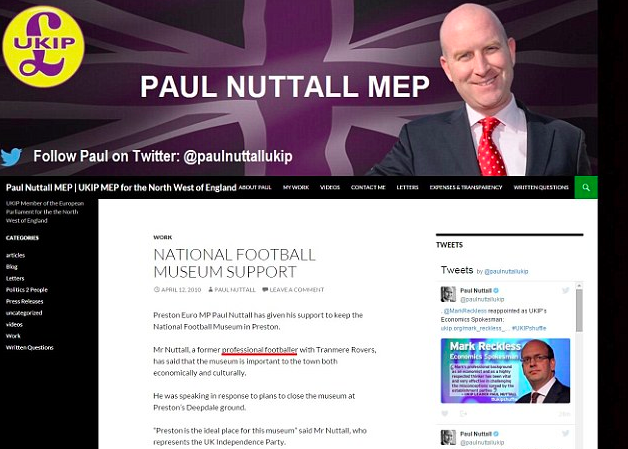 Nuttall's website made two references to being a "professional footballer" for Tranmere Rovers, the club close to his childhood home in Bootle, Merseyside. The club confirmed this was "definitely not" the case.
Ukip told MailOnline the claims were an "innocent mistake", and blamed a "press officer". On the Marr Show once more, Nuttall said he had "never claimed to be professional", adding: "I played for five years for Tranmere Rovers as a schoolboy and a youth team player."
4. He lives in Stoke.
On his nomination papers in his attempt to become an MP in Stoke-on-Trent, Nuttall declared his address as a house where he was not yet resident.
He gave his home address as an end-of-terrace house near the city centre, but Channel 4 News's Michael Crick revealed it appeared to be empty.
The Electoral Commission says candidates must give their current home address on nomination papers. It is an offence under the Representation of the People Act 1983 to knowingly provide false information on a nomination paper.
Ukip says it is "entirely happy that all rules have been complied with".
5. He won't privatise the NHS.
Nuttall promised that Ukip would not campaign to privatise the NHS under his leadership.
He said: "I want to make it clear, under my leadership, we will be committed to putting more money into the NHS, but onto the front line; into nurses, into doctors, into midwives."
But on a post on his website that's now deleted but was available in 2014, he wrote: "I would like to congratulate the coalition government for bringing a whiff of privatisation into the beleaguered National Health Service."
He has since told HuffPost UK that he has changed his mind over privatisation in the NHS.