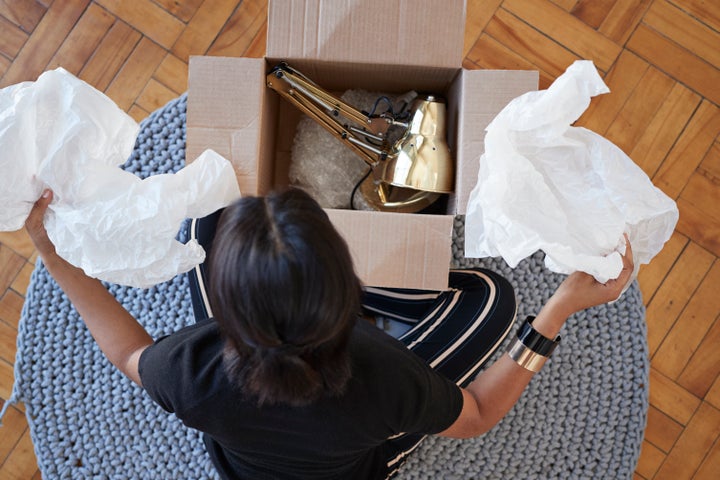 While most of us are still debating whether to pack away our summer wardrobe in favour of the chunky knits and big coast, a more organised segment of society is getting festive preparations in order.
Yes, that's right. People have already started on the mammoth task that is Christmas shopping, with some claiming they're already finished. And we've still got 100 days to go until the big day.
Shoppers have taken to Twitter to reveal they've made a start on buying food and gifts for the festive season. Brexit stockpiling? Maybe.
Nearly one in five (18%) Brits will start their Christmas shopping this month, according to a poll by Mastercard. With nearly three in five (58%) opting to get the gifts in early to help spread the cost of Christmas.
Bonnie Andrews, a 32-year-old teacher and mum-of-two, has already finished her Christmas gift shop. She drew up a spreadsheet to help her plan ahead, buying gifts for 40 people in total.
"I hate the pressure of going out shopping last minute and not finding anything to buy," she told the Mirror. "To help with this, I have a full spreadsheet set-up to keep me organised, which lists everyone I am buying for, their birthday date and Christmas, as well as a few present ideas for each."
She's now ready to start wrapping all of her gifts – and she's certainly not alone.
And it's not just piles of gifts which are filling up people's spare rooms. Sharon Dempsey from Belfast visited her mum over the weekend and was surprised to discover she'd been stockpiling Christmas treats.
Dempsey tweeted a photo of a leaning tower made up of 15 tubs of Roses in the spare bedroom, as well as a bumper pack of Family Circle biscuits.
Is that a snowman candle we spy in the background, too?
Brits are set to buy 17 gifts on average and will spend 558 minutes working through their shopping list, according to research from Amazon. And while 27% of people will be planning what they buy "well in advance", 8% of Brits won't finish their festive shopping until Christmas Eve.