London commuters have been expressing their frustrations over the severely disrupted Piccadilly line for several days now - and it seems the person behind the line's Twitter account has finally had enough.
The account, run by Transport for London (TfL), gives customers advice and information about travelling on the line.
But after being bombarded with messages from frustrated passengers this month, the person controlling the account finally snapped on Tuesday saying "I'm really getting it in the neck".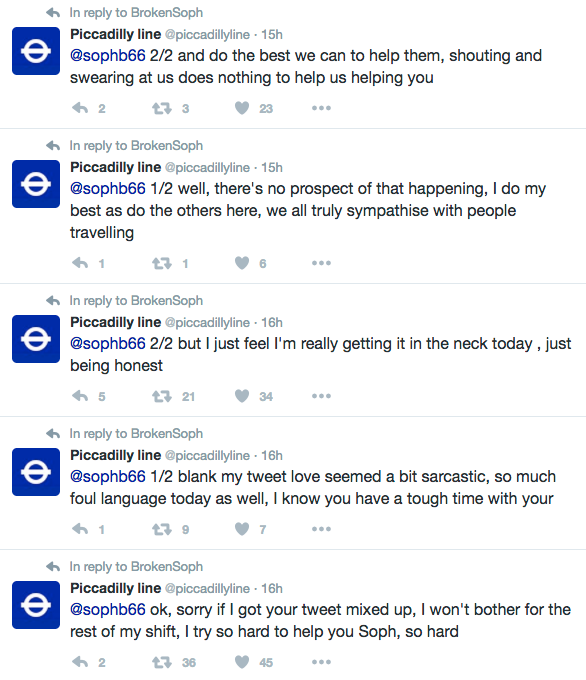 The other user deleted their tweets but it seems safe to assume they were frustrated about the delays that have occurred since mid-November.
There did, however, appear to be a happy ending and the pair seemed to put their differences behind them...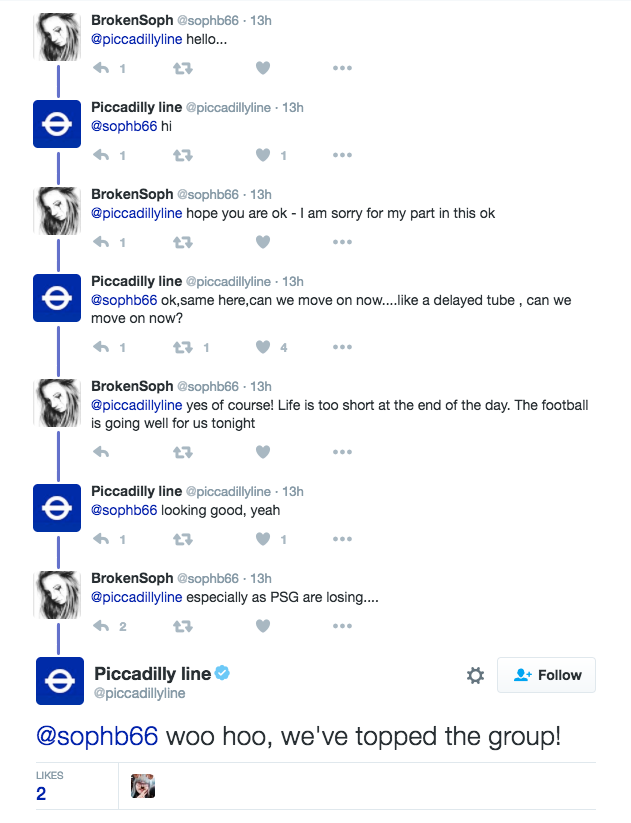 The exchange prompted many other Twitter users to ask the person behind the account if they were okay and tweeting their support for them.
Although normal service resumed on the Piccadilly line's Twitter account the next day, the line itself wasn't so fortunate.
The line has been operating with a reduced fleet of train because TfL has had to take some out of service to repair wheels.
TfL said it was working "around the clock to make the wheels safe".
There is no estimated finish date - although the line is also set to become a Night Tube line on 16 December.
London Underground tickets are being accepted on local buses, Chiltern Railways, Great Western Railway, South West Trains, Great Northern and London Overground.