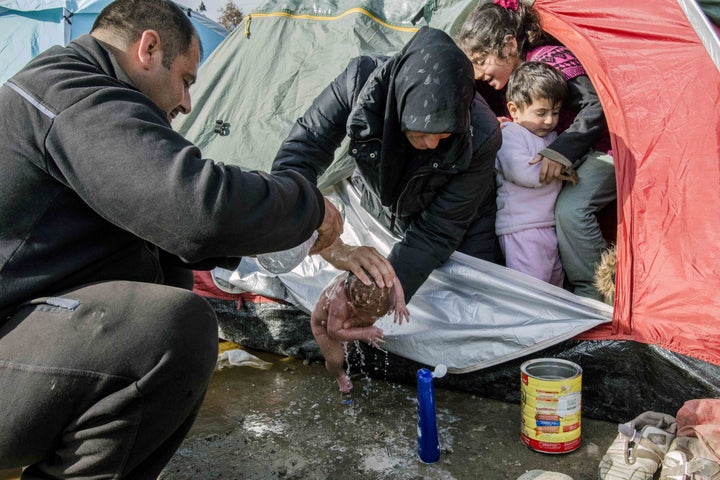 A disturbing picture has emerged from a refugee camp in Greece showing a woman washing a newborn baby with bottled water over dirty earth.
The image reveals the horrific conditions facing the 14,000 displaced in the camp close to the village of Idomeni near the border with Macedonia.
Speaking to The Guardian, nurse Sarah Collis who has worked at the camp for several months, said there are many heavily pregnant women in the camp, but most get taken to a local hospital for the birth.
"Conditions in the camp are truly horrendous, we have not had outbreaks of particular diseases yet but young children are very vulnerable to pneumonia and dehydration from gastroenteritis," she told the newspaper. "Pregnant women who might have complications might have issues getting medical help quick enough."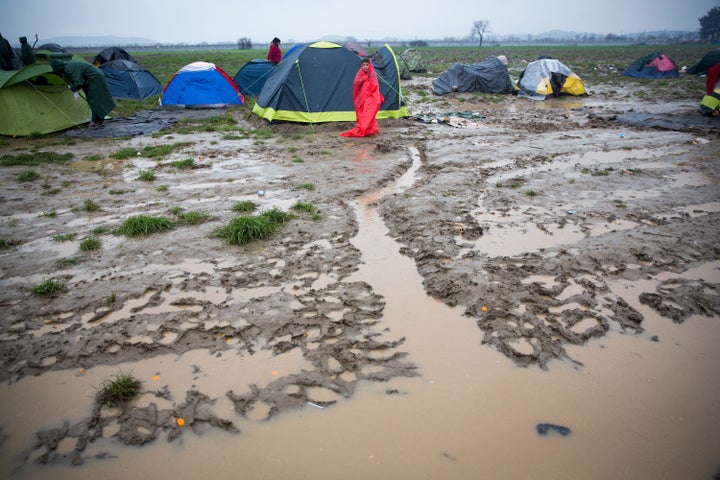 Despite the deteriorating conditions, Greek authorities have said they cannot forcibly remove those inside the camp leaving aid organisations scrambling to provide food and supplies.
The Greek minister tasked with easing the refugee crisis on Saturday promised to move the displaced to reception centres.
"I hope the situation at Idomeni is resolved within a week without recourse to force," Dimitris Vitsa told a national TV station.
Macedonia closed its borders this week to stem the influx of refugees into Europe. The President said his country would have been beset with "jihadists" had he not acted.
"If we had trusted Brussels and had not reacted on our own initiative, we would already have been flooded with jihadists," he said.
Popular in the Community