The heated encounter on Good Morning Britain later moved onto Twitter with both men sparring and trading insults.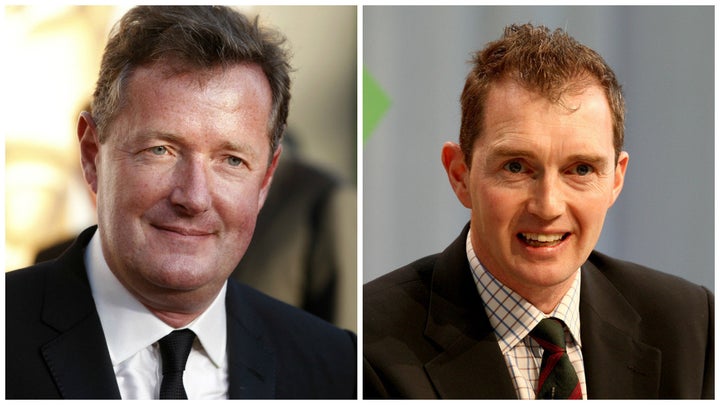 The saga's beginnings lay in comments Davies made defending his calls for checks in which he said: "I don't think it's in the least bit intrusive to do a short X-ray on somebody, particularly if you're saying you want to help.
"I want to help young children. Certainly charities seem to have given the impression that there are very young children who need our help, and not quite the hulking young adults who seem to be coming over."
To which Morgan responded...
After the interview Morgan used Twitter to make sure his point had hit home.
To which Davies responded:
The Tory MP then took another swipe.
Both men came in for criticism in the wake of the duel but Morgan appears to have come out on top.
Team Davies
Team Morgan
Davies, chairman of the Commons Welsh Affairs select committee, said mandatory dental checks would reassure the public the system was not being exploited.
"I hope British hospitality is not being abused", he added.
Speaking on BBC Radio Four's Today programme, he said: "I think we've got a right to raise this question and the problem is if we don't raise this question we allow ourselves to be carried along on a tide of emotion, Lily Allen-style with tears in our eyes. We're not actually going to be able to help the people who need our help, we'll just end up quickly exhausting the well of hospitality that exists in Britain.
"People in Britain want to help children but we don't want to be taken for a free ride either by people who have somehow got to the front of the queue even though in some cases they clearly look a lot older."
Popular in the Community