Andrew's latest venture GB News launches this weekend, and is supposedly geared towards "the vast number of British people who feel underserved and unheard by their media".
"It would be nice to have him," the former BBC presenter explained. "But he's got his own idea of what he is worth and we have a slightly different idea of what he's worth."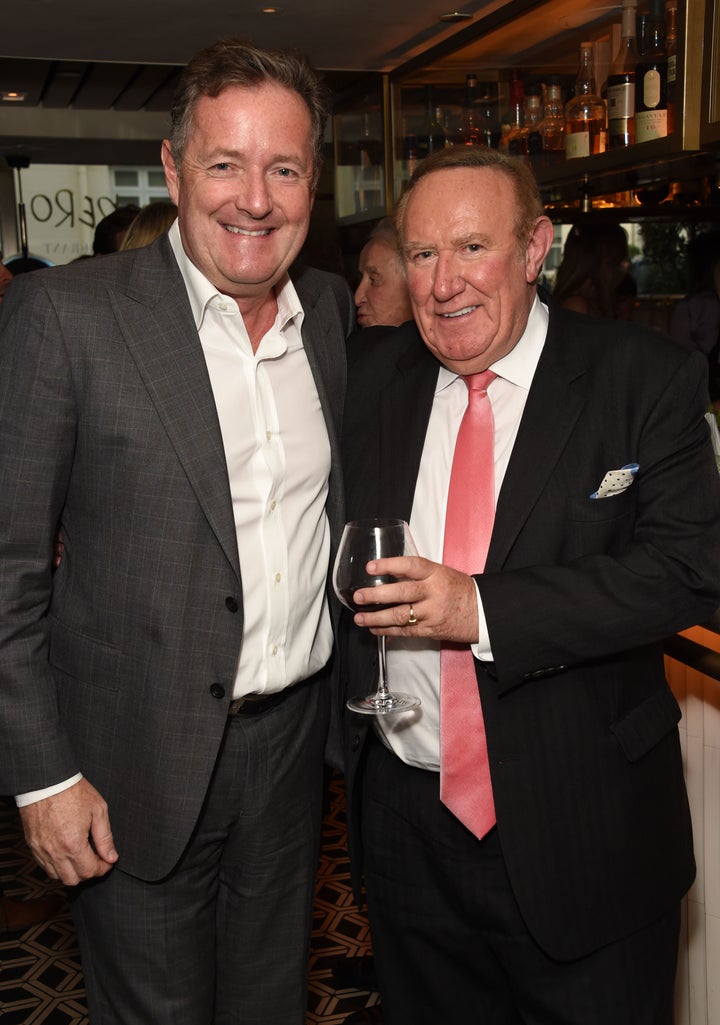 Andrew added: "[Piers] is in a lucky situation because ITV are continuing to pay him a tonne of money so he doesn't have to do anything in the short run.
"I don't think he's going to go anywhere else in the UK. If he has a huge American offer that's a different matter. No one in the UK can compete with that but if he's going to do more UK news TV I hope it will be with us."
While Piers won't be present when GB News debuts on Sunday evening, its on-screen hosts include former BBC News presenter Simon McCoy and ex Sky Sports anchor Kirsty Gallacher, who will front the station's breakfast show.
As well as serving as chairman, Andrew will also host his own topical news show on GB News.