Running a long-distance race might be good for your health, but – with water stations lined with plastic bottles and single use plastic cups – the amount of waste these events generate is not good for the environment.
This is why a London half-marathon has become the first to ban single-use plastic bottles entirely.
The Harrow half marathon, which takes place this Sunday, will stop people bringing single-use plastic bottles and will instead dish out edible water pouches made from seaweed that can be 'nipped and sipped'.
Runners will be able to rehydrate themselves "in an environmentally way" at water stations by taking free pouches of water that come in a biteable, biodegradable sachet made from a seaweed-based membrane. Free reusable bottles will also be given out to participants.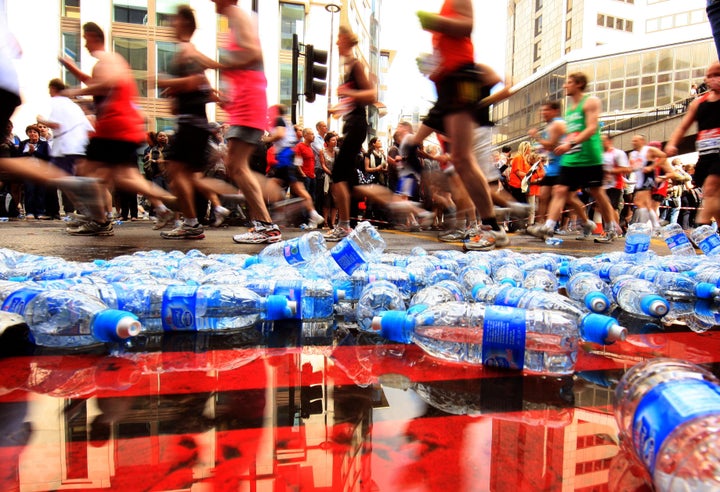 The 'blob-like' seaweed pouches, named Ooho, are made by a UK based start-up called Skipping Rocks Lab, which is EU-funded. The pouches biodegrade in four to six weeks in the bin and the same packaging might also be used for soft drinks and cosmetics in the future.
"The consumption of non-renewable resources for single-use bottles and the amount of waste generated is profoundly unsustainable. The aim of Ooho is to provide the convenience of plastic bottles while limiting the environmental impact," the company said.