A size 24 woman is proving pole dancing is for anyone at any size by refusing to let critics knock her confidence.
Jamie Hines, 36, is proud of her 40" waist and says pole dancing is an empowering way to improve your fitness.
"I've gone from someone who couldn't do anything to someone who can hail their body up a pole," she said.
"It's empowering feeling so strong."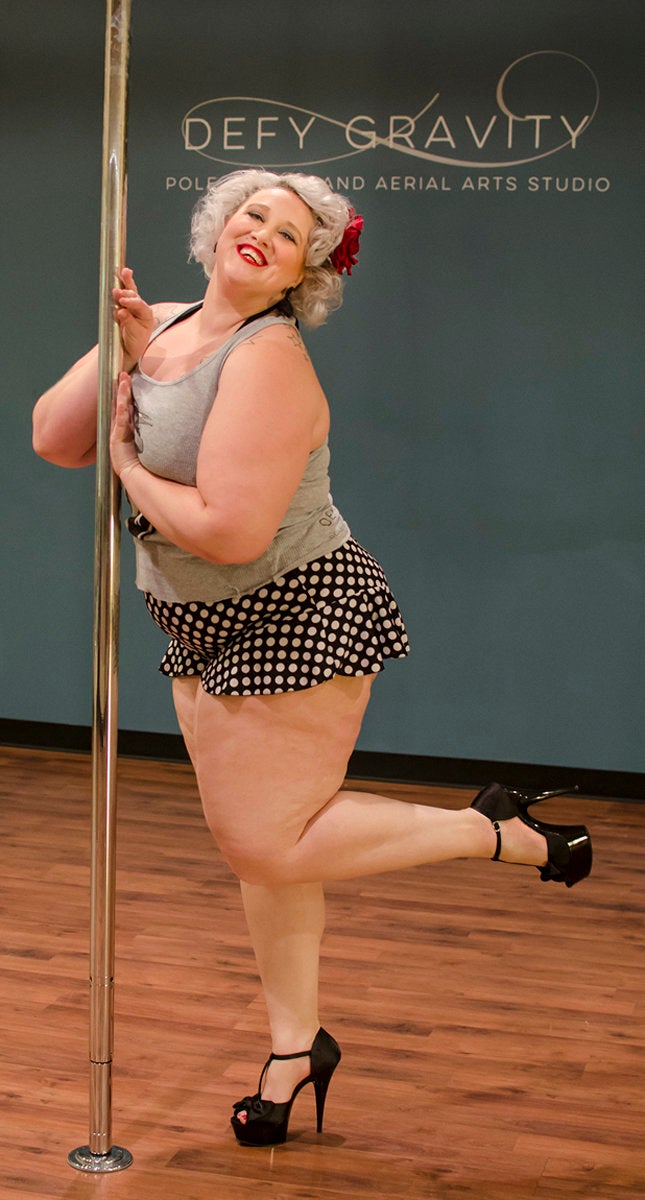 The university worker – who also dances burlesque – told of how audience members have made nasty comments about her size in the past.
However, she refuses to let the haters hold her back.
"Thankfully I've never been trolled online, but I feel like it's only a matter of time," said Hines from Champaigne, Illinois, USA.
"Friends have told me that they've overheard audience members make comments when I've been on stage, though. I'd be feeling awesome, then hearing that would bring me down.
"People are attracted to different things, and if I'm not your flavour you don't have to watch me – but you don't have to turn to your buddy and talk about how fat and disgusting I am, either. What does it gain?"
Hines, who is unsure of her exact weight because she doesn't use scales, but wears a UK size 22 to 24, first took up pole dancing around 18 months ago.
At first, she struggled to hold her body up, but she has slowly grown stronger.
"Being plus-sized does make pole more of a challenge compared to smaller sized people, though, because we have more weight to carry," she said.
"An instructor I know uses the analogy that it's easier to lift up a six-pack of beers than a keg."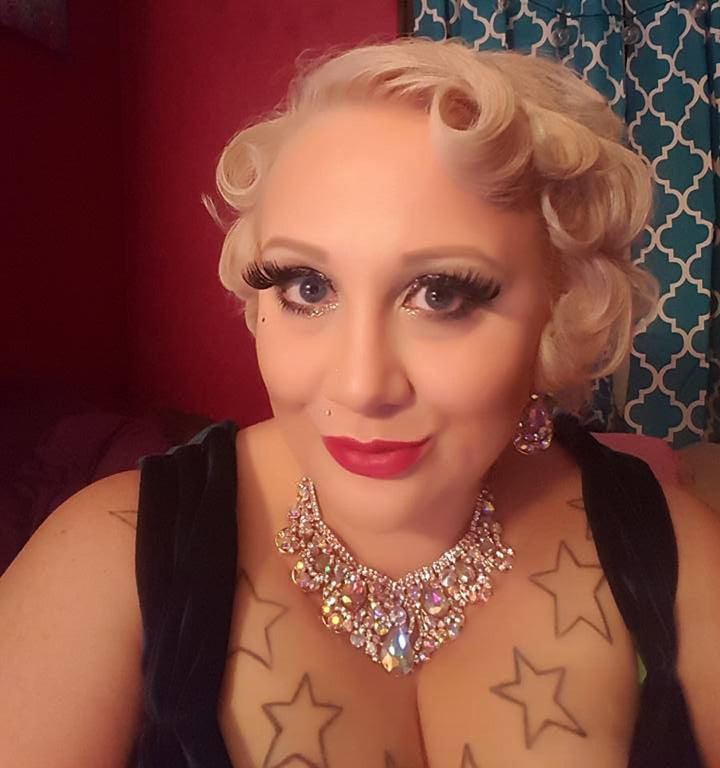 Since taking up pole dancing, Hines has developed impressive arm and shoulder muscles.
And though she said she already had a "base level" of confidence through burlesque, she added that pole dancing has hugely improved her self-esteem.
"The size of my body hasn't changed much, but I can do a lot more. I feel like I can take on the world," she said.
Now, Hines documents her gravity-defying pole tricks on Instagram, where she's built up an army of followers.
She has also started teaching a plus-size pole class of her own, which she dubs the Floppy Kitties.
She hopes that, by sharing her own story, she can spread her remarkable message of body-positivity.
"It's awesome to have body goals for yourself," she said.
"But it's also okay to love yourself for exactly who you are, and to embrace your body for all the things it can, can't and will do."