A police dog has died in a "tragic accident" while pursuing suspected thieves.
The four-year-old dog, who worked for Nottinghamshire Police, was given emergency care at the scene but died of his injuries with his handler by his side.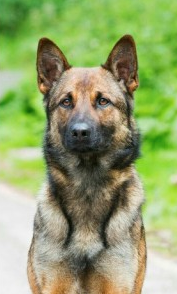 Chief Inspector Andy Hall, of the East Midlands Operational Support Service (EMOpSS), said: "This incident is being fully and actively reviewed, and we await the findings. I take the view at this time, however, that it appears to have been a tragic accident.
"I would like to acknowledge and commend the care given to Rebus in his time of need. Not only did an officer provide CPR at the scene, a number of members of the public offered their assistance.
"A valued police dog and a loyal companion, Rebus certainly would have known he was loved.
"Our colleague is devastated and the officer who was driving the vehicle is understandably distressed. They are being supported by their team and they in turn are being supported by their associates.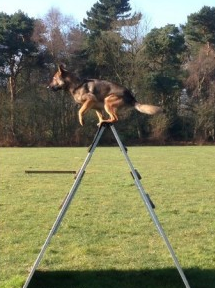 "Rebus was not only a fine police dog, he was a member of our policing family. His impeccable service was acknowledged at a memorial today in which DCC Sue Fish laid a wreath in his honour."
The canine, who joined the force in July 2012, attended 313 incidents in his time and was responsible for the detaining of a number of suspects.
Despite the sad turn of events, three teenage boys were arrested on suspicion of theft. The two 15-year-olds and 17-year-old remain in police custody for questioning.
Popular in the Community