Robert Bealer, who goes by the stage name of Prophet Zebadiah Abu-Obadiah, registered his party - Al-Zebabist Nation of OOG - with the electoral commission ahead of the 2015 General Election.
Before the elections, Bealer gave an interview in which he called on white people to "renounce their skin".
His latest music video, titled 'Off With Their Heads' and released on Thursday, has so far being viewed 450 times. It has twice as many dislikes as likes.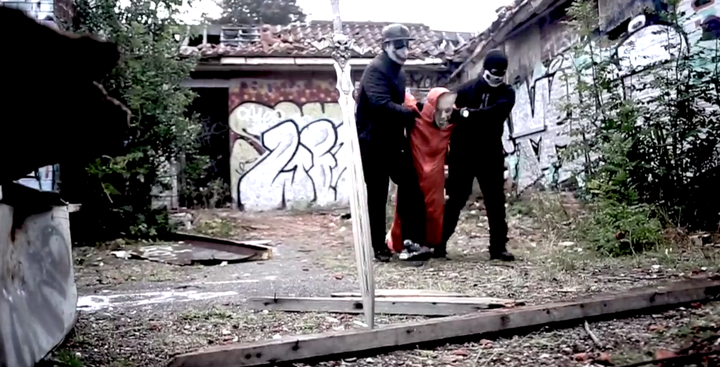 In the song Bealer uses the line, "chat shit, get Rigby'd" before saying repeatedly "Off with their heads".
Rigby was decapitated in an unprovoked attack outside the Royal Artillery Barracks in Woolwich on 22 May 2013 by extremists Michael Adebolajo and Michael Adebowale.
Bealer also references Pegida UK coordinator Robinson in his song, saying the founder of the English Defence League should also be decapitated.
Robinson's initial response to the video was quite light-hearted.
Which led some commenters on social media to suggest he and Bealer should stage a rap battle to settle there ideological differences.
Robinson later changed his tune on the song and expressed some frustration at how those who oppose western ideals are seemingly not held accountable for their actions in the same way those who oppose Islam are. This is one of Robinson's most regular grievances.
According to Al-Zebabist Nation of OOOG's Facebook page, the group are: "Pushing for the eradication of Broadstairs and the establishment of Thanet as a Zebabist state run by Boalia Law. OOOG AKBAR."