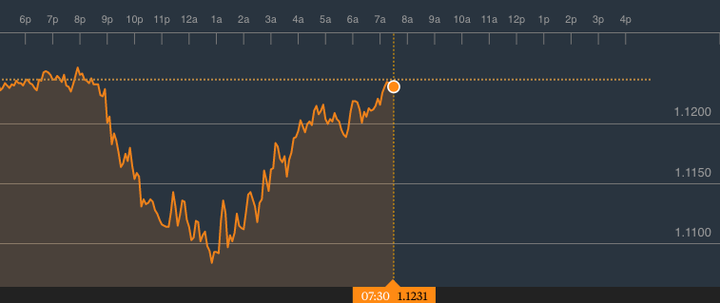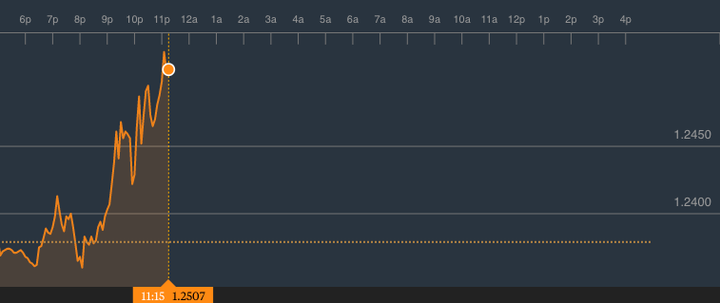 But as the pound gained 0.0123 against the dollar, the Euro saw even bigger gains of 0.0221, accounting for the pounds initial worsening performance.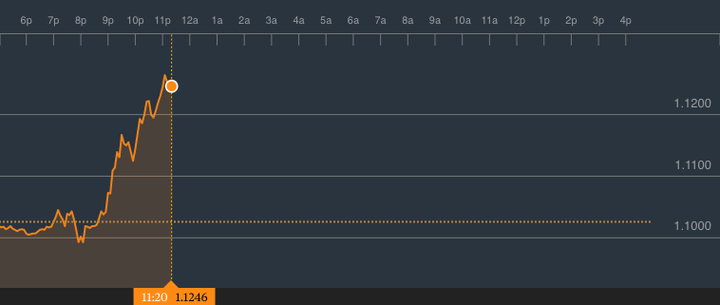 Karl Schamotta, director of FX research and strategy at Cambridge Global Payments, told Reuters: "Shock and awe in the FX markets. We're having painful flashbacks to Brexit — no one is entirely sure where the bottom is at the moment, so most participants are in a 'sell first, ask questions later' mood."
On the plus side for Brits, the pound along with pretty much every other currency soared against the peso so Mexico wouldn't be a bad choice for some winter fun.
Asian stocks also tumbled after trading opened Wednesday morning, The Associated Press reported.
Trump has said he would renegotiate the North American Free Trade Agreement, which includes Mexico, and take a harder line against China and other Asian trading partners.
One noted economist, Paul Krugman, has been exceptionally bleak in his outlook.
While Brexit uncertainty has been the bane of markets in recent months, the chance that MPs maybe able to water down the terms and keep Britain in the single market has helped the pound claw back some losses.
This is how the pound faired on the day of the ruling.
But analysts have warned not to be lulled into a false sense of security as the Government's plan to appeal the Article 50 ruling at the Supreme Court will likely make markets nervous again, not to mention Brexit itself.
John Hardy, head of foreign-exchange strategy at Saxo Bank A/S in Denmark, told Bloomberg: "...we actually risk extending the uncertainty. The best I can say for the pound is that we've stopped the bleeding for now."
An indicator of the potential implications came as German railways giant Deutsche Bahn's plans for a stock market flotation of Arriva were described as "derailed" by Britain's vote to leave the European Union, by the company's boss.
State-owned Deutsche Bahn had planned to float up to 45% of Arriva on the London Stock Exchange, as well as part of its logistics unit Schenker.
But chief executive Ruediger Grube told news agency DPA that he will inform directors in December that he cannot recommend the initial public offering (IPO).