Young people are becoming global superstars from their own bedrooms thanks to the power of social media - and they're using their power for good, the latest instalment of The Huffington Post's ten-part docu-series has revealed.
The Social Media Superstars episode of our #PowerShift series, hosted by Game of Thrones actress Sophie Turner, has shown how young people with huge online followings are able to use their influence to create real change.
The episode features a number of high profile figures on social media, including the founder of Humans Of New York (HONY), Brandon Stanton.
He explains: "The reason social media is so amazing, even as a step over Google, is that it helps people find what they don't know they're looking for."
HONY features pictures of New Yorkers taken by Stanton, alongside a short personal story. Commenters often offer advice. support and sometimes even money.
In one particularly powerful instance, one young boy's story resulted in so much money being raised that it was put to use in a long-term project to support children like him.
Stanton added: "People can generate and audience easier and faster than ever before.
"Arguably [Humans of New York is] on its way to being the best selling photography book of all time, and I've been photographing for four years. You know how crazy that is? And what that is, is a demonstration of how much society has changed because of the interconnectivity and because of the social media."
The episode also features YouTubers The Mandeville Sisters, who discuss figures they feel particularly use social media for positive ends.
They pick out Tyler Oakley, who has used his huge following to prompt a shift in how gay rights and queer politics are perceived, and PewDiePie, who has raised large sums of money for charity.
Amelia Mandeville explains: "It's things like this that make me pretty proud it be in this community, especially when there's someone like Tyler who's raised all that money for the Trevor Project [a hotline focussed on suicide prevention among LGBTQ and questioning young people]."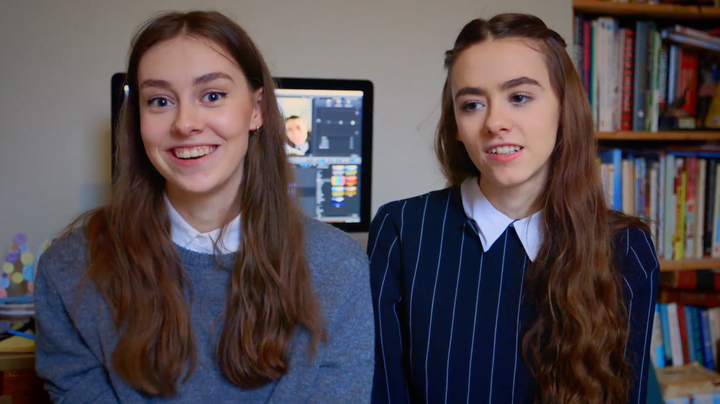 Grace Mandeville adds that having an audience gives them power for good as YouTubers, saying: "When we have an opportunity to help a charity or to help a group of people our audience supports us in doing that and I think that's a really fortunate position to be in."
#PowerShift is featured on all 15 global editions of The Huffington Post and will be syndicated through the AOL On network.
Editor-in-Chief of The Huffington Post Media Group, Arianna Huffington, said: "Even though we've seen example after example around the world of social media deepening connections, improving lives and making the world better, we are still only beginning to understand its potential.
"So I'm delighted that, as part of our What's Working initiative to reimagine journalism with an emphasis on solutions, #PowerShift is putting a spotlight on real people using social media to change the world, in a way that's both inspiring and entertaining."
Turner said: "Social media has amplified the voice for my generation around the world and changed the way that we communicate.
"I am a huge advocate of social media and thrilled to be given the opportunity to delve deep into its influence and impact on society at large."
The series was co-produced by Broad Bean Media and GroupM Entertainment (GME).
Related