New guidance has been launched to prevent pregnancy and maternity discrimination at work, as more women are seeking advice.
Employment advisory service, Acas, issued the advice after revealing they received 14,004 calls last year about pregnancy and maternity issues, up from 12,814 in 2015.
"Women should not suffer any unfair treatment while pregnant or on maternity leave and most employers treat their employees fairly," said Acas' head of diversity and inclusion, Julie Dennis.
"But those that don't could find themselves at an employment tribunal."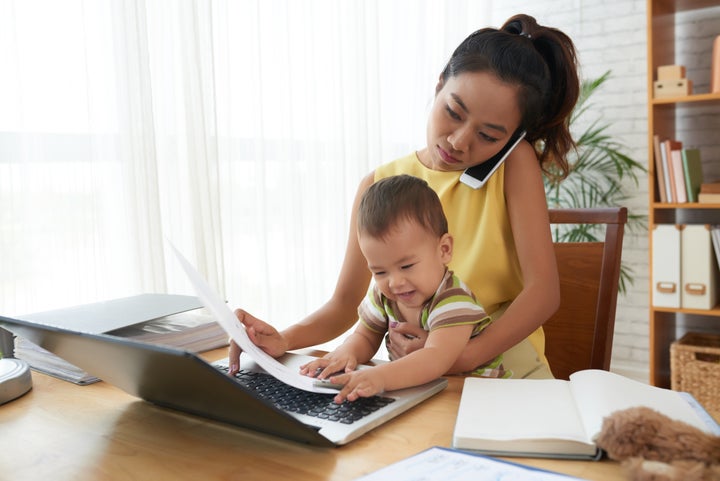 Dennis said the new guidance - which includes letting mothers know about promotions while on maternity leave - can help managers deal fairly with women in areas such as recruitment, promotion and redundancy.
Joeli Brearley, founder of Pregnant Then Screwed told HuffPost UK that releasing this updated guidance on how to manage pregnancy and maternity for employers can "only be a good thing".
"Managing pregnancy and maternity within a business can feel daunting," she said.
"Many of the stories we receive could have been resolved had the employer been aware of their legal obligations and kept an open dialogue with their employee. This means that employers can no longer use the excuse that they were unaware of their obligations.
"However, this in itself will not solve this growing problem.
"We need the Government to step up and implement new legislation to increase access to justice and deal with the underlying issues which make employers discriminate against pregnant women and new mums."
How can you tell if you're being discriminated against during pregnancy or while on maternity leave?
1. You're not made aware of opportunities for promotion while on leave.
The new ACAS guidance states that employees on maternity leave should be made aware of opportunities for promotion, even if they are not at work. Employers could be discriminating if they do not promote the best person for the job just because she is pregnant or on maternity leave.
This also applies to women not being given access to training opportunities, as Acas stated: "Both employer and employee need to be reasonable about when training takes place, and they can discuss the best timing for training."
2. Pregnancy-related absences are included on your record.
New additions to the guidelines also state that pregnancy-related absences must not be included in an employee's absence record.
"If, in the employee's contract, contractual sick pay is at the employer's discretion, it should pay it to avoid potential discrimination," stated Acas.
3. You haven't been made aware of your rights.
ACAS recommends that all employers must develop a policy so that all employees understand their rights and responsibilities in relation to pregnancy and maternity discrimination.
4. You have been given no place to rest at work.
Employers are required to provide a suitable place for pregnant employees to rest "in line with the law", where women will also be able to breastfeed or pump.
5. You're not aware of health and safety risks at work.
Employers are required to identify and deal with risks to health and safety of a pregnant employee and their unborn child.
6. You've been dismissed or made redundant while pregnant or on maternity leave.
7. You have pressure put on you to work during maternity leave or are pressured to return earlier than you would like.
8. You are not given the right to work flexibly.
9. You return to a job that has different terms and conditions to the one you left.
10. You are not given the right to use paid annual leave on top of your maternity leave.
11. You are not given time off for pre/antenatal appointments.
12. You are expected to work more than 10 keeping in touch (KIT) days while on maternity leave.
13. Assumptions are made about you due to being pregnant, such as you have chosen to become a mother rather than commit to your career.
14. You are not given special support if your baby is sick or premature.
15. You are not allowed to take maternity leave if your baby was stillborn after 24 weeks.
To read Acas' full guidance on pregnancy and maternity discrimination, including what to do if you feel that you are being discriminated against, click here.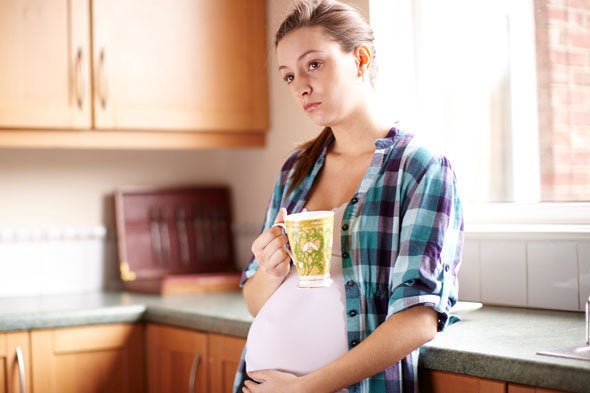 Pregnancy worries and words of comfort