A proud dad who posted a touching "before and after" photo of his wife's pregnancy wasn't expecting the reaction it received online.
Reddit user SoulcrateSucka shared two side-by-side photos of his wife lying on their bed, one while she was pregnant and one with her cradling their newborn baby.
"How my life changed over the weekend," the dad captioned the touching shot.
But rather than commenting on the beauty of birth, internet users were much more concerned about the bed's headboard.
In fact, the photo attracted more than 2,300 comments with more people discussing the bed than the baby.
Rather than ignoring the comments, the dad decided to give everyone what they were asking for.
"It was made by my friend Connor Burtis over at Lumber Hunt."
"Your friend is about to sell a tonne of those bad boys," someone commented.
In an attempt to bring the conversation about the photo back to what he intended, the dad posted a final split screen shot of his family.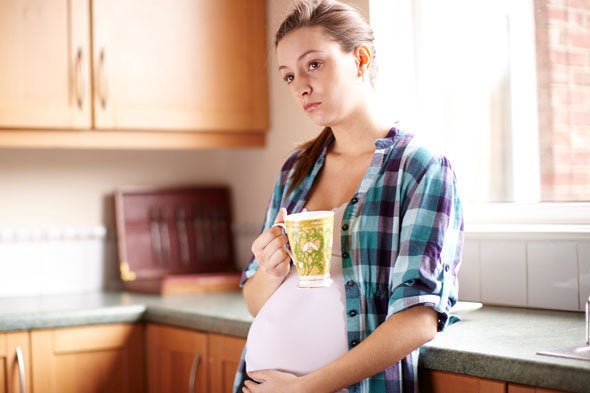 Pregnancy worries and words of comfort