Children are missing out on places at the best performing primary schools because the application process is skewed against kids from "disadvantaged homes", a charity has warned.
This leads to yearly intakes that are socially very different to their local neighbourhoods, the charity stated.
Researchers argued this could be damaging poorer children's chances of success.
"Disadvantaged young people should have the same chance of accessing the best state school in their neighbourhood as their better off neighbour," Sir Peter Lampl, chairman of the Sutton Trust and of the Education Endowment Foundation, said.
"Today's findings warn us that primary school admissions are far from a level-playing field."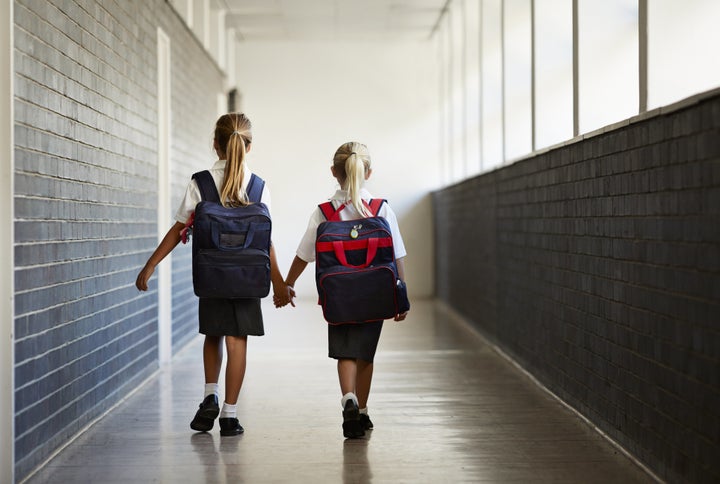 Sir Lampl continued: "We need to make sure that oversubscribed schools do more to prioritise pupils from disadvantaged homes and the Schools Adjudicator does more to prevent parents from gaming the system."
The research brief, 'Caught Out', was compiled by Dr Rebecca Allen and Meenakshi Parameshwaran of Education Datalab for The Sutton Trust using data from every English state primary school.
The study looked at the difference between the proportion of disadvantaged pupils in a school's intake and that of its local neighbourhood.
To do this, researchers calculated the percentage of pupils in Reception classes at the school who were eligible for free school meals (FSM) and compared it to the percentage of pupils eligible for FSM in the school's recruitment neighbourhood.
Researchers used the National Pupil Database to find the percentage of pupils eligible for FSM. They found considerable variation in how widely primary school intakes diverge from the makeup of their local neighbourhood.
The most socially selective primary schools were found to a proportion of disadvantaged pupils that is at least 9.2% different than the communities they serve. There are 1,576 schools in this category.
The figures also show that top performing schools are more likely to be socially seclective. 14% of schools which achieve the best results in Key Stage 2 tests (the top 10% in the country) were found to be amongst the most socially selective schools.
In contrast, just 1% of schools which perform poorly in Key Stage 2 tests (the bottom 10% in the country) were found to be amongst the most socially selective schools.
The report also identified local authorities that have the largest proportion of highly socially selective primary schools. These included Blackpool, Hartlepool, Westminster and Hammersmith & Fulham.
The most socially selective primary schools tend to use more complex oversubscription criteria, for selecting pupils to fill available places, than the typical school, which uses about five criteria.
Of the 100 most socially selective primary schools identified by the brief, one used as many as 18 different oversubscription criteria.
"There are many benefits to giving parents a choice over where their child is educated, but our new research shows that there is not equity in access to many primary schools," said Dr Becky Allen, director of Education Datalab who compiled the findings.
"This is either because higher-income families are advantaged in their ability to exercise choice or because their admissions criteria favour certain pupils."
Siobhan Freegard, founder of video parenting site Channel Mum, feels the study's results "are not as simple as they seem".
"Firstly, non-faith primary schools in the UK have to prioritise applicants with challenging backgrounds, such as pupils with SEN, in social services care, or Forces families who move frequently.
"Secondly, parents with a strong faith - or those who choose a faith school despite not believing - are likely to value education highly and push their children harder. It doesn't mean the school is more socially selective, but simply that the parents may be more supportive.
"Thirdly, the culture of the school is set by the head teacher and teachers, so parents who value education will select a school that follows their ethos.
"Again rather than the school being selective, it's the parents who are selecting the school.
"The main criteria for entry to most primary schools is distance from the school. In areas with expensive property, this does sadly mean only the richest families are able to attend certain schools, which certainly can be seen as socially selective.
"However, this overlooks schools in poorer areas where teachers are doing a fantastic job to instil a love of learning and achievement."
The Sutton Trust report is calling for tighter admissions policies to make sure that disadvantaged pupils have fair access to their local primary schools.
- Schools should consider the impact of their oversubscription criteria on disadvantaged pupils and prioritise them accordingly.
- Religious schools should make more places open to the local community with simple and consistent admissions criteria that are fair to all.
- To prevent cheating by parents and poor practice in schools, the Schools Admissions Code must be properly enforced.
Related