The family were pictured arriving in the plane and the two children's adorable faces were caught peeping out the window.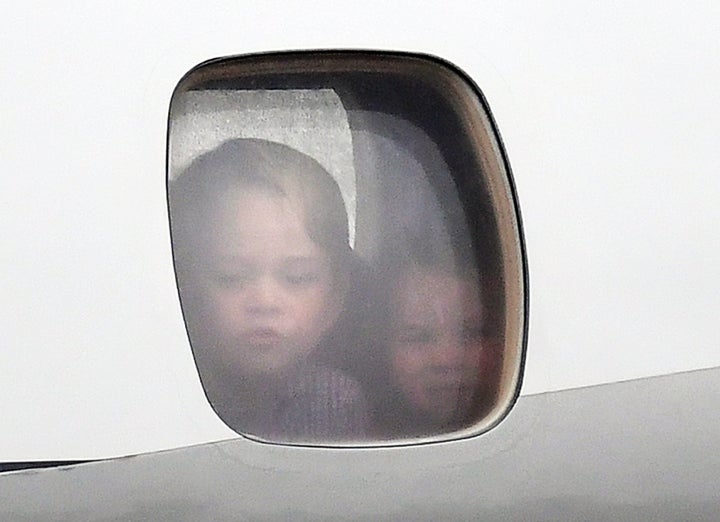 Princess Charlotte even gave a royal wave as she was carried by her mum, minutes after they landed in Poland.
Princess Charlotte wore a floral red dress with red ballet shoes.
Her older brother Prince George wore a red and blue checked shirt with navy blue shorts.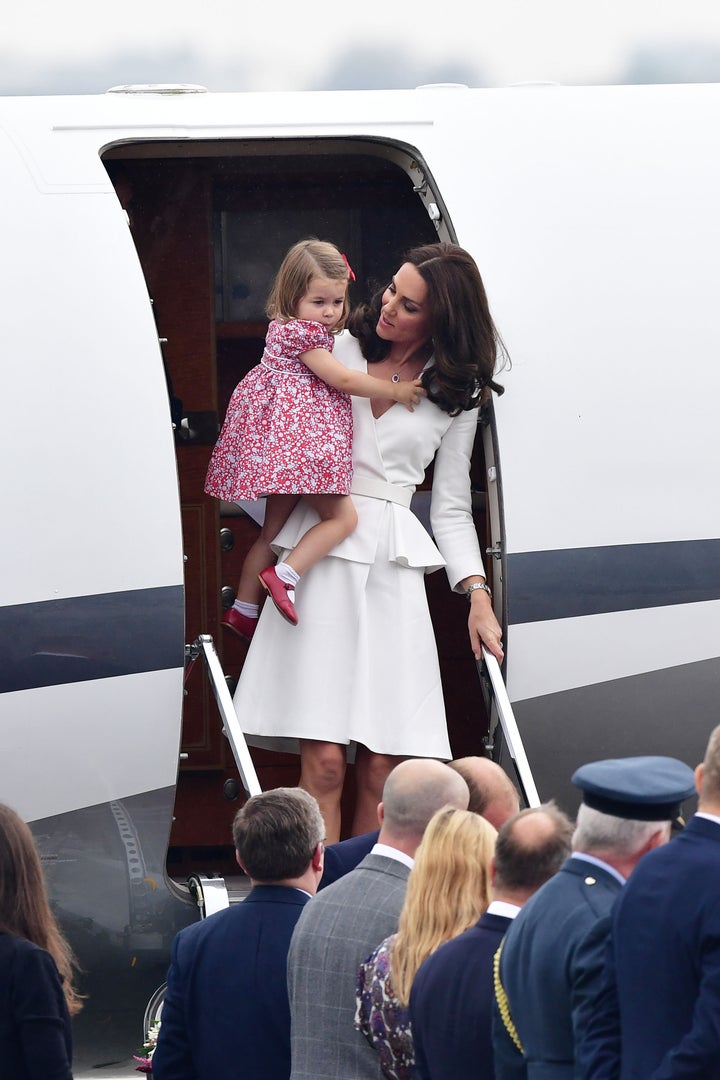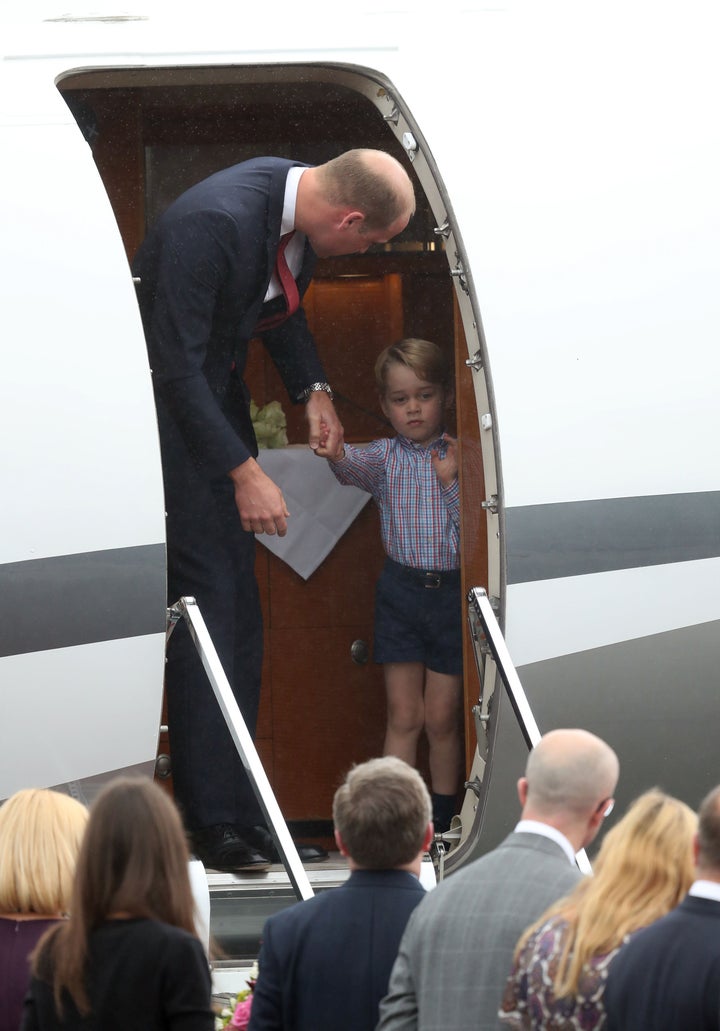 The children looked adorable as they were welcomed during the royal visit.
Here are a few of our favourite photos.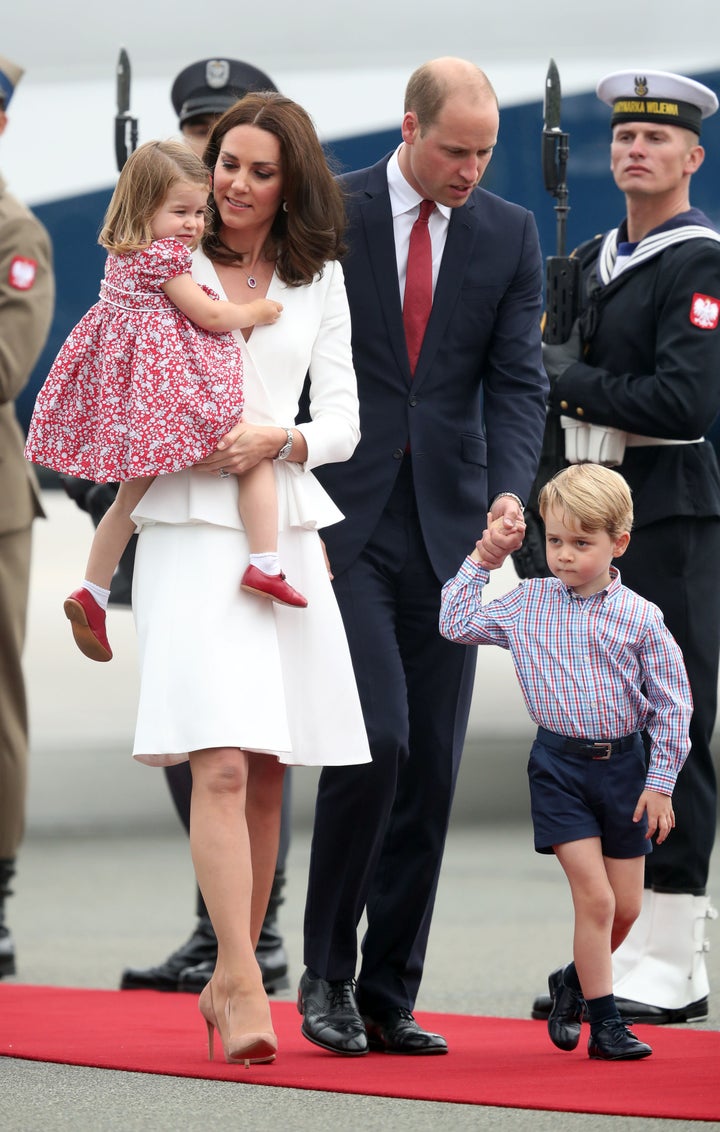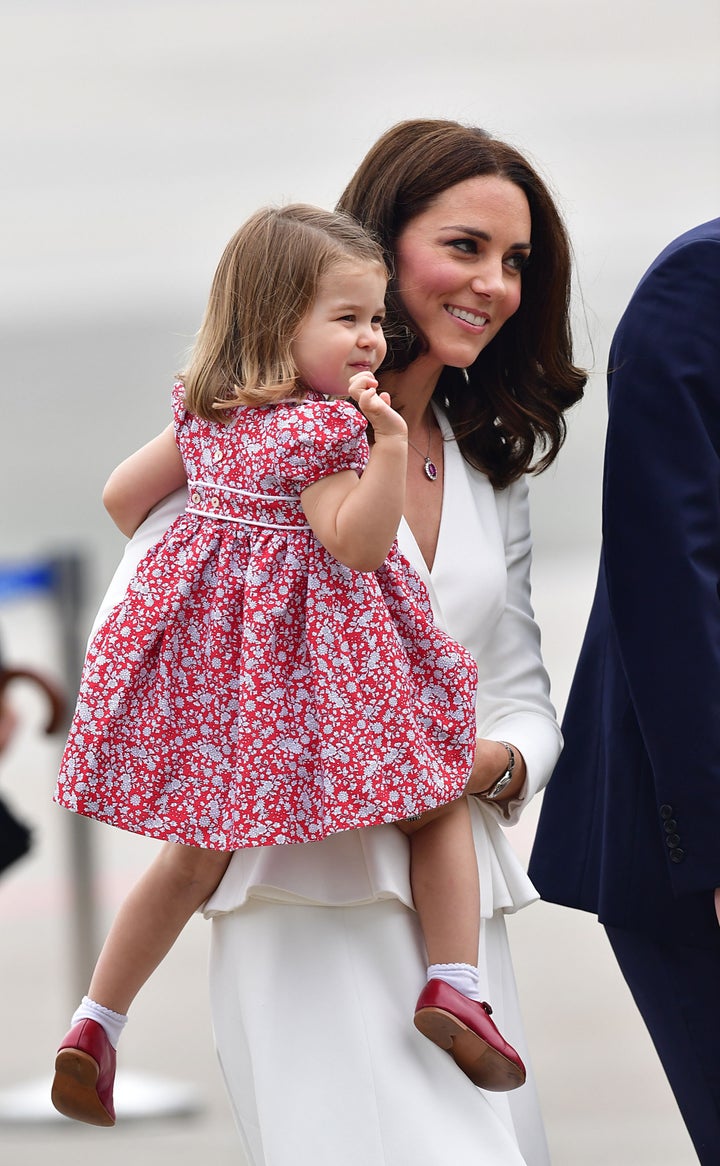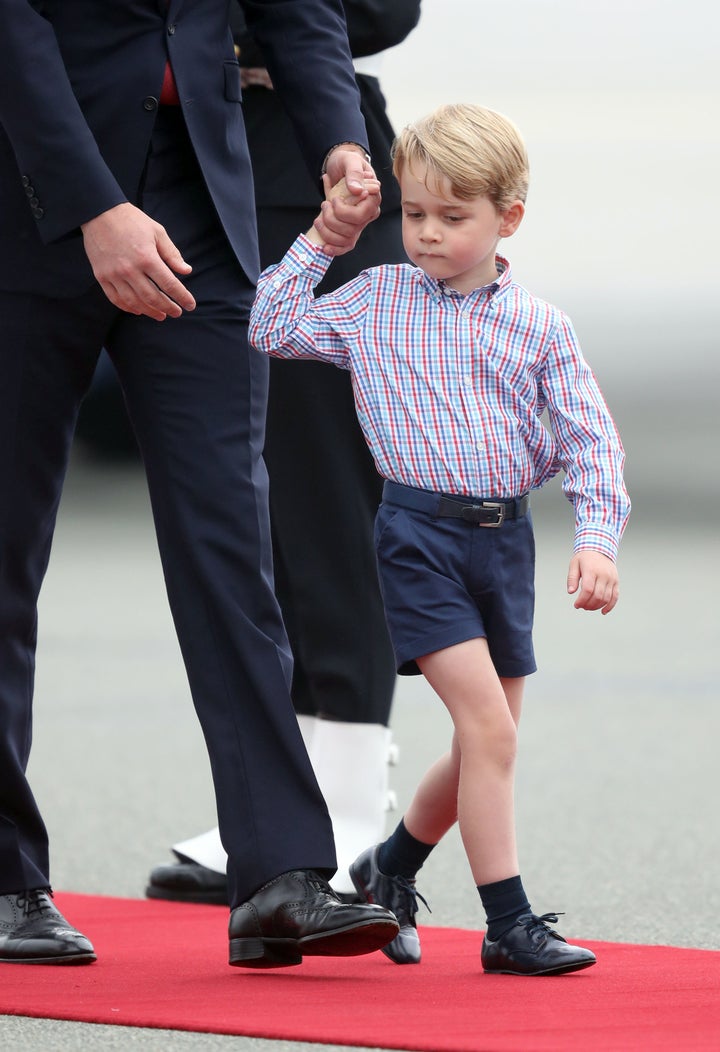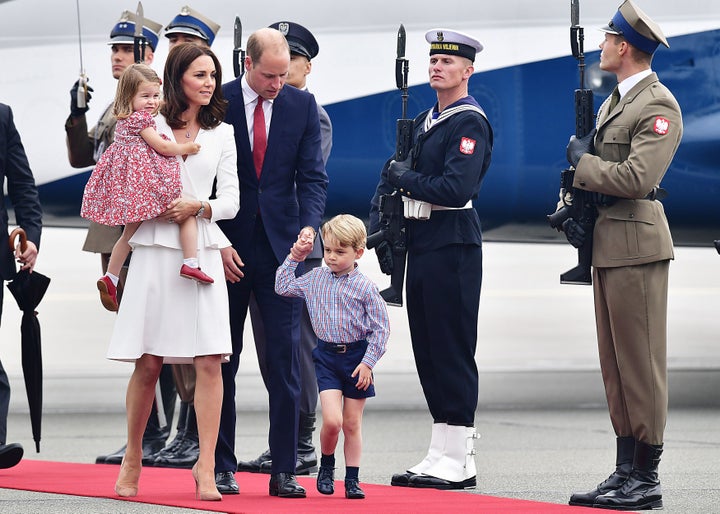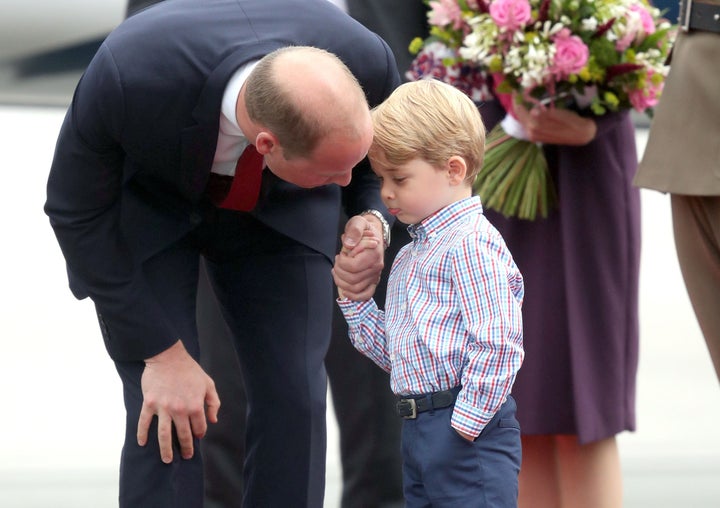 We love Prince George's face in this one.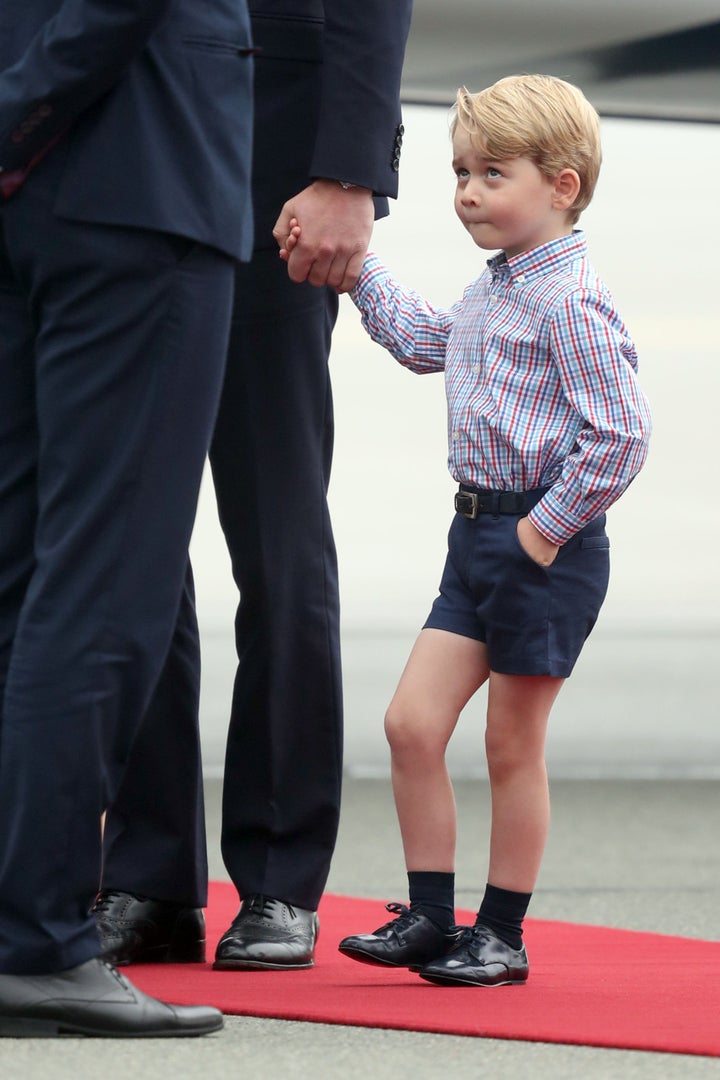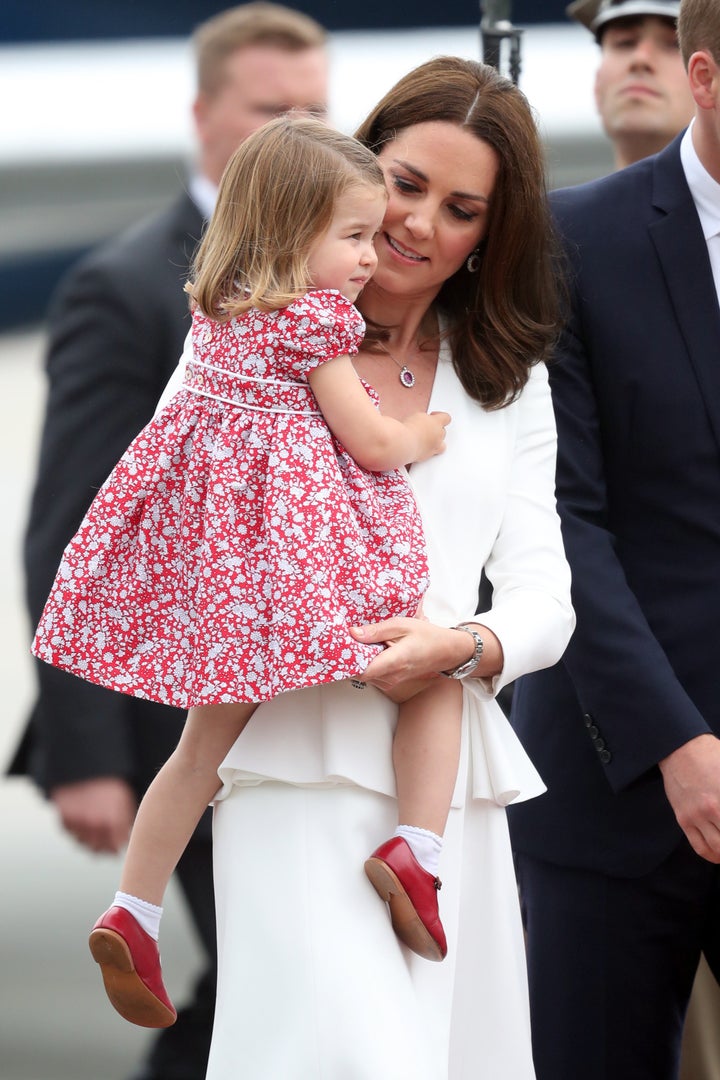 The royal family were welcomed by President Duda and the First Lady at the Presidential Palace in Poland.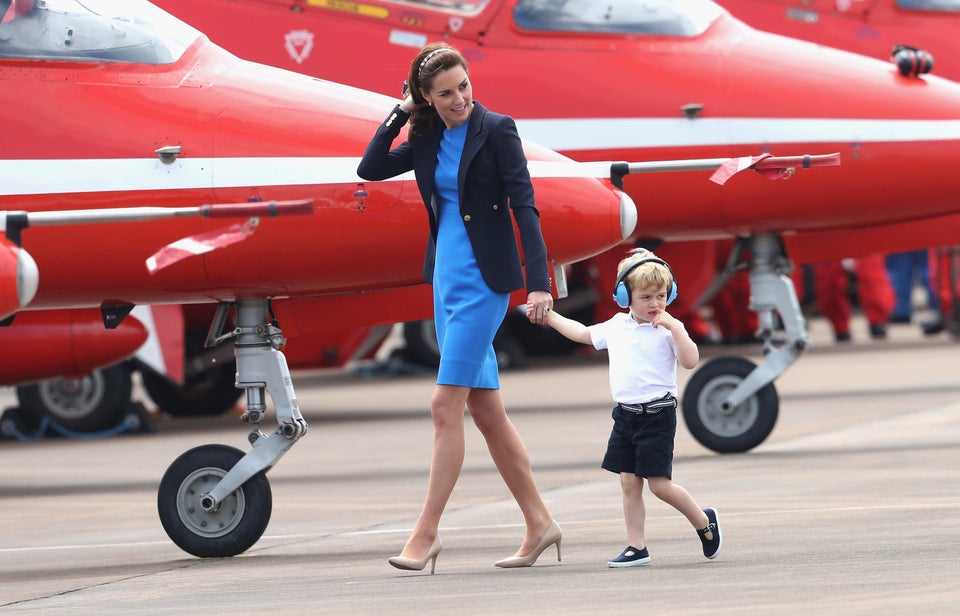 Prince George At The Air Tattoo