Prince Harry has spoken of his regret of not speaking about the death of his mother, Princess Diana, in an appeal for people to speak about their mental health to help overcome issues.
The prince said it was "OK to suffer but as long as you talk about it" after a high-profile event designed to show that "unflappable" sports personalities and members of the Royal Family could suffer mental health issues.
The 31-year-old Prince hosted an event at Kensington Palace for mental health charity Heads Together, which he formed with his brother and sister-in-law, The Duke and Duchess of Cambridge.
It was attended by sports personalities including Rio Ferdinand, Victoria Pendleton and Dame Kelly Holmes.
Ferdinand, whose wife died of cancer last year, asked Harry about whether he regretted not speaking about Diana's death sooner. The prince said: "I really regret not ever talking about it."
Harry was 12 when his mother was killed in a car crash in Paris in August 1997. He said he did not speak about it "for the first 28 years of my life."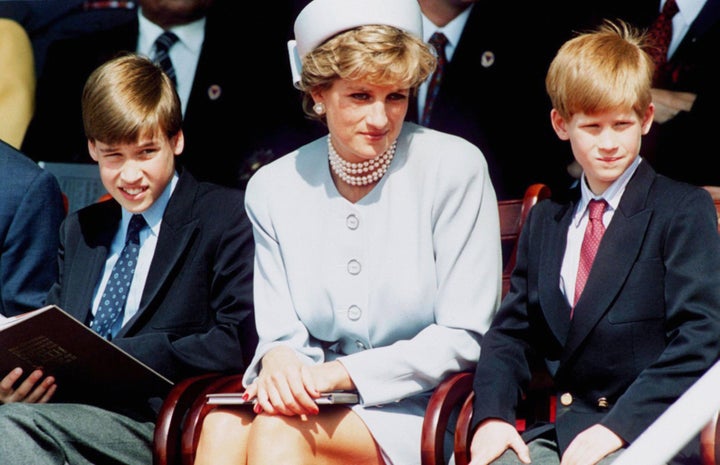 The Prince told BBC Breakfast on Monday: "It is OK to suffer, but as long as you talk about it. It is not a weakness.
"Weakness is having a problem and not recognising it and not solving that problem."
He added: "A lot of people think if you've got a job, if you've got financial security, if you've got a family, you've got a house, all that sort of stuff, everyone seems to think that is all you need and you are absolutely fine to deal with stuff."
He continued: "It is very easy for someone to look at someone like Rio Ferdinand and say, 'You get paid all the money in the world, you are a successful footballer, you have fast cars.' But at the end of the day his wife was snatched from him at an early stage of his life with her.
"So of course he is going to suffer, it doesn't matter if he has an amazing job."
At the barbecue, Harry said: "If you can improve your own well-being and everyone else's around you as well, and get your mind as strong as your body, imagine what we could achieve."
Harry added: "The key message here today is that everyone can suffer from mental health [issues]. Whether you're a member of the royal family, whether you're a soldier, whether you're a sports star, whether you're a team sport, individual sport, whether you're a white van driver, whether you're a mother, father, a child, it doesn't really matter."
Mental health has been an important cause for the Royal Family. The Duchess of Cambridge is patron of children's mental health charity Place2Be and guest-edited the Huffington Post UK's series on the subject, Young Minds Matter, in February.