Puppies as young as four weeks old are being smuggled into the UK with umbilical cords still attached, a Dogs Trust investigation has revealed.
Puppies are being bred in large numbers, often in "horrific" conditions in Central and Eastern Europe to exploit the demand for desirable breeds in the UK.
The UK's largest dog welfare charity said puppies were being sedated and smuggled across the border without any documentation, with some having to endure a 30-hour journey across Europe, travelling 1,000 miles.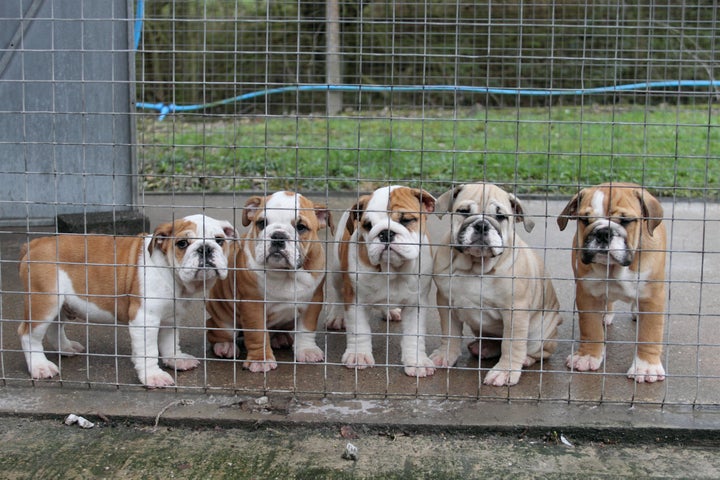 Undercover footage shows a vet in Lithuania selling sedatives to allow the tiny pups to be brought into the UK.
In another shocking case, puppies were seen vomiting and another eating their own faeces during a journey in a packed mini-van from Lithuania.
The animals were confined to pet carriers stacked in the back of the van with no air conditioning, and outside temperatures of 25c, the charity said. The puppies were given water just twice and not fed at all.
Dogs Trust said that 82% of puppies intercepted at the border were popular breeds such as Pugs, Dachshunds and English and French Bulldogs.
The charity's latest research comes after the RSPCA revealed that French bulldogs are the most search-for breed for sale online, with more than 66,000 searches for the fashionable breed on Gumtree in February.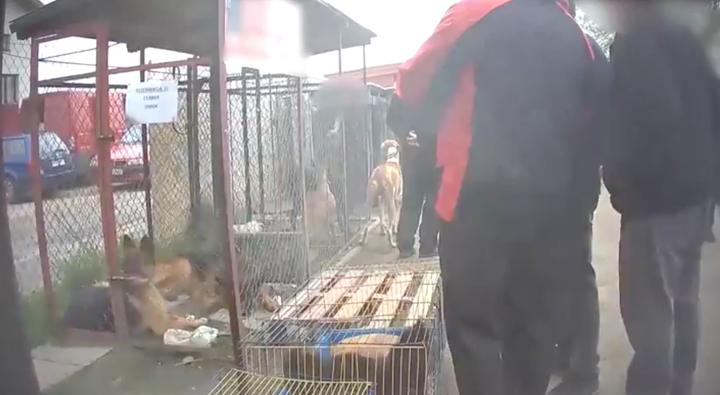 Dogs Trust is calling on the government to take immediate action to combat the illegal importation of dogs.
Paula Boyden, veterinary director for the Dogs Trust, said: "These shocking cases clearly show that urgent action is needed to stop the puppy smuggling scandal.
"It remains as serious an issue for animal welfare and public health in 2017 as it did in 2014, when our first investigation highlighted the devastating effects of the 2012 changes to the Pet Travel Scheme, which effectively invited corrupt dealers to traffic underage puppies into Great Britain without the required treatments.
"The number of prosecutions is far too low and the lack of visual checks at ferry ports and borders is unacceptable.
"We want to see stronger deterrents including prison sentences for those caught trafficking puppies.
"To highlight the flaws in the system, we smuggled a fake dog 'Charly' though the border twice – once at Eurotunnel and once at Dover – after no visual checks were made.
"The government must revise pet travel legislation when the UK leaves the EU and ensure that puppies entering this country are healthy, not underage and are not being brought in to sell on to unsuspecting buyers via a scheme meant for non-commercial use."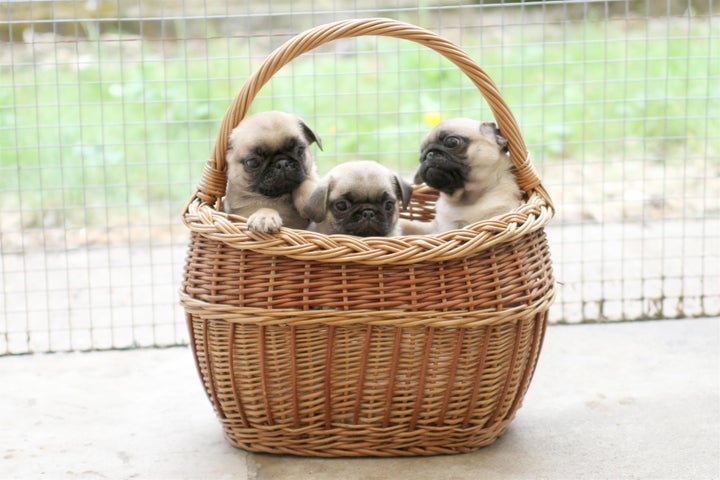 Vets in Poland and Lithuania were also filmed falsifying pet passports and faking rabies vaccination records.
Dogs Trust said that in 2016 alone, 275,876 dogs travelled to Great Britain on the Pet Travel Scheme.
The scheme allows animals to travel easily between EU Member States without undergoing quarantine.
The highest number of puppies intercepted as part of the Dogs Trust Puppy Pilot arrived from Hungary, Poland and Lithuania with Latvia, Slovakia and Romania.
More than 95% of the puppies rescued by Dogs Trust were deemed too young to travel and 6% died due to poor health, malnutrition and dehydration.
Boyden added: "Following two previous investigations in 2014 and 2015, we launched our Puppy Pilot scheme.
"Through this, and with the help of APHA, Border Force and Kent Trading Standards, we have funded the quarantine costs of over 500 illegally imported puppies and found them new homes through our rehoming centres.
"Until Dogs Trust stepped in, seized puppies were at risk of being put to sleep or turned away at the borders."
The RSPCA saw its busiest year tackling the underground puppy trade in 2016.
It dealt with 6% more calls then than in 2015 and 132% more than five years before.
A total of 87% of calls came from people who purchased the puppy online.