Nalin Dissanayake's 10 second clip of himself looking anxious and brandishing his British passport to all and sundry during a short walk, has been viewed on Facebook close to 650,000 times.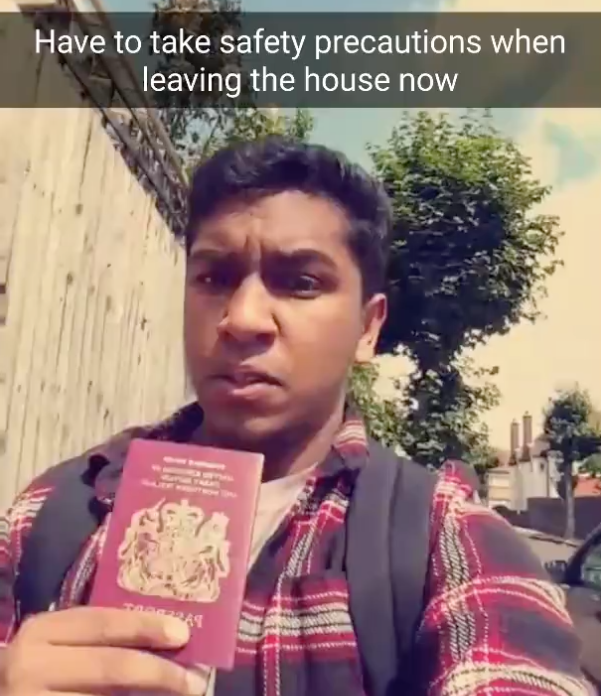 Dissanayake, who was born and raised in Croydon, told HuffPost UK he was happy to see the video had been shared so widely and was pleased it had made so many people laugh.
But the 20-year-old revealed the lighthearted video itself has prompted racist comments directed towards him.
He said: "A few who have shared my video had a good go at being a racist. 'Where did he steal that passport from?' Or 'Who did he marry? Probably a nine-year-old.'"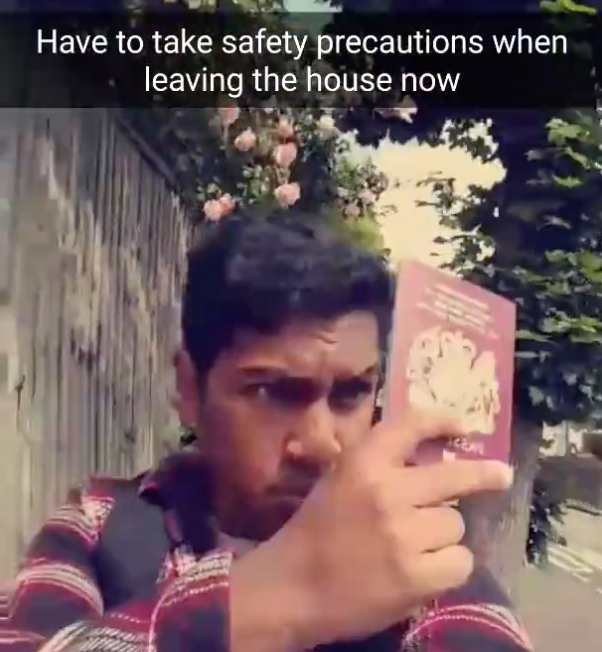 Dissanayake, who is now attending Middlesex University added: "I guess it's the nature of the video to get all kinds of reactions."
Among the bittersweet comments left by his friends, some ask: "Can I borrow yours [passport] when I go to Tesco?", while another quips: "Those dodgy brown bastards Dave…"
A detailed list compiled by Tell MAMA, a group that measures anti-Muslim attacks, details the abuse people have received since the European Union referendum result on Friday.
It comes as the National Police Chiefs' Council reveals that hate crimes reported to the police has risen 57% between Thursday and Sunday compared to the corresponding days four weeks ago.
Faith Matters, an interfaith group that works on countering extremism projects, released the hate crime figures that were reported through Tell MAMA.
Fiyaz Mughal, founder and director of Faith Matters, said that, since Friday's results, incidents of racist abuse have been reported predominantly from visible Muslim women who have had comments such as "we voted you out, why are you still here" directed at them.
Mughal said: "The Brexit vote seems to have legitimised the prejudice of some people to the point where they are verbalising and targeting people at a street level who are visibly different.
"This is England 2016 and this is totally unacceptable."
Related