A former Polish minister has claimed the prominence of immigration in the Brexit campaign could mean any future UK-EU negotiations would become bitter, personal and mean a less favourable deal for Britain than a Remain vote.
Radek Sikorski was interviewed on the BBC's HARDtalk programme on Monday night and gave an insight into how the vote has been perceived by politicians outside the UK.
Basically, we're going to have to negotiate with the very people some of us are saying shouldn't be in the UK.
The campaign leading up to the EU-referendum was repeatedly accused of xenophobia and the demonisation of immigrants on both sides.
It showed thousands of refugees crossing into Slovenia from Croatia during the height of the migrant crisis in October 2015 and even appeared to have a prominent white-skinned man edited out.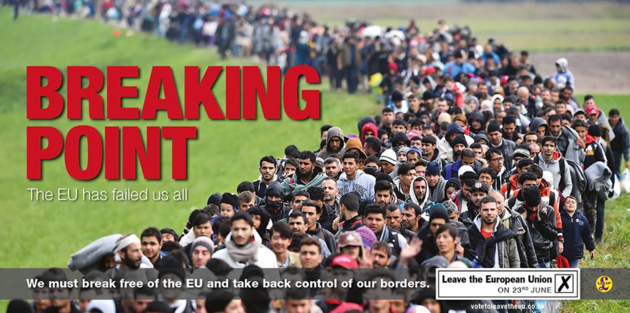 Anecdotally, there has been a spate of verbal and physical attacks against those from Eastern Europe living in the UK.
As well as a more visible level of xenophobia in Britain, Nigel Farage appears to also be doing his best to make our relationship with Europe as terrible as possible.
Speaking in the European Parliament for the first time since his Brexit 'victory', he said: "I would like to see a grown-up and sensible attitude to how we negotiate a different relationship.
"Now I know virtually none of you have ever done a proper job in your lives. Or worked in business or worked in trade or indeed ever created a job. But listen. Just listen."
And it just got worse from there. You can watch it here...