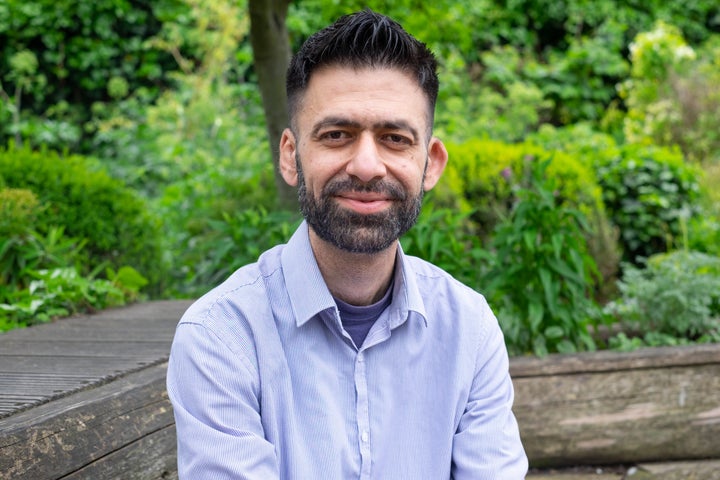 My name is Usman and I came to the UK from Pakistan in 2007 on a study visa. In 2015, the Home Office locked me in what it calls an immigration removal centre. A removal centre – or detention centre as they are more commonly known – is basically a prison. You are made to live in a cell in a secure building behind razor wire fences with guards watching and regulating your every move, stopping you from leaving.
But there are two big differences between detention centres and prisons: first, the Home Office can hold you in detention centres for as long as it wants, without a time-limit. And second, people like me who the Home Office locks up haven't been convicted of any crime.
Being in detention was terrifying and stressful. Despite being surrounded by dozens of other people – guards and detainees – I felt very alone. I didn't know when I would be released and my life was on hold. I was powerless.
Looking back though, I feel lucky. I was released after around two months behind bars. I applied for asylum while I was in detention, putting my case together myself, gathering the evidence that the Home Office required to prove I needed to stay in the UK for my safety.
I'd been locked up originally because I had overstayed my study visa. I feared returning to my home country, where my religious beliefs would put my life in danger. Confronted with the reality of being deported, I put in an asylum claim and I was quickly accepted. It sounds straightforward now, but the whole process was filled with fear and uncertainty.
When I was released, I was walked through the main concourse of the detention centre by a pair of uniformed guards, towards the main entrance and exit. People, locked up in cells like I had been, were on my left and right. They congratulated me as I walked through, reaching through and patting me on the back in solidarity. Many of them I had become friendly with during my stay.
But looking up and catching their eyes I could see that while they were happy for me, they couldn't help feeling envious and therefore ashamed. If they could have switched places with me, they would have – and I don't blame them. My sense of relief at being released was overpowering – but I felt a quite physical guilt at the people I was leaving locked up behind the detention centre's tall concrete walls. I remembered the hopelessness of indefinite detention all too well.
I knew that once I was free I needed to do two things: get my life back on track and use my experience of being locked up to campaign for an end to detention. Only once you've spent a night in a cell without knowing how many more nights lie ahead can you truly understand the stress it puts people under.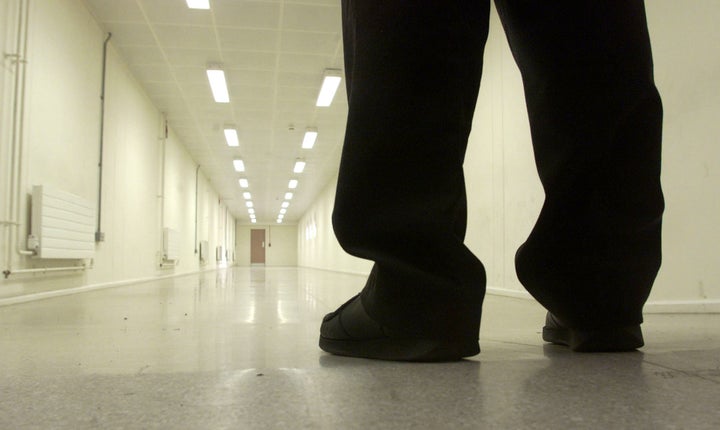 So I set about finding myself a new life in the UK. My passion is marketing, so I tried to enrol at Birkbeck to study for a masters. But I couldn't provide all the paperwork they asked for – some of it was still in Pakistan and I couldn't return home to collect it. After a long back and forth with the admissions office – who weren't used to dealing with people like me who have to leave their life's paperwork behind – they agreed that by circumstances were extenuating and I was admitted onto the course.
Working through the charity Chatterbox, I also spend a couple of evenings a month teaching Londoners how to speak my native tongue, Urdu. I enjoyed teaching people my language but it was also a chance to share my story and the horror of detention. Word of mouth is the best marketing tool we have.
Another passion of mine is nature, so I organise nature walks for friends and colleagues; in April a small group of us did the five-hour walk from Chesham to St Albans in the sun. Walking in the fresh air looking at plants and the landscape is a great pleasure for me, a reminder of my freedom.
I also volunteer with Refugee Week, the annual festival running from 18-24 June bringing communities together to celebrate the contribution of people who've come to the UK as refugees. Giving talks at schools, community centres and occasionally in Parliament, I feel proud to act as an example of what the whole country can gain by giving people, wherever they come from, a chance to live in dignity and contribute their skills and experience to their community.
When I was locked up, I couldn't contribute anything to society and as a person I couldn't grow. I still had dreams, skills and aspirations but I couldn't do anything about them. When I go round the country now, volunteering and working for my causes, I try to remember the people who are still locked up and still have their lives on hold – and I hope that one day, we'll be able to talk about them and their lives after detention too.
Refugee Week, the UK's largest festival celebrating the contribution of refugees, celebrates its 20th anniversary between 18-24 June. For more information on Refugee Week and their Simple Acts initiative, visit the Refugee Week website