Shoppers looking for Christmas food at a bargain price should head to Asda this year, according to new research, because a trolley-load of turkey with all the trimmings is almost £10 cheaper than at the other big supermarkets.
Which? analysed the prices of 15 festive food staples at five major UK supermarkets – Asda, Morrisons, Sainsbury's, Tesco and Waitrose - and found Asda has the cheapest Christmas offering, with the shop costing just under £40 (£39.26).
The trolley of festive food included a medium turkey crown and sides such as sprouts, King Edward potatoes, parsnips, red cabbage, carrots and Ocean Spray cranberry sauce. It also included ingredients needed to make important elements of Christmas dinner, including 1kg of onions and a four pack of Knorr chicken stock pots.
As Aldi, Iceland and Lidl don't stock the same range of items as other supermarkets, they weren't included in the full analysis.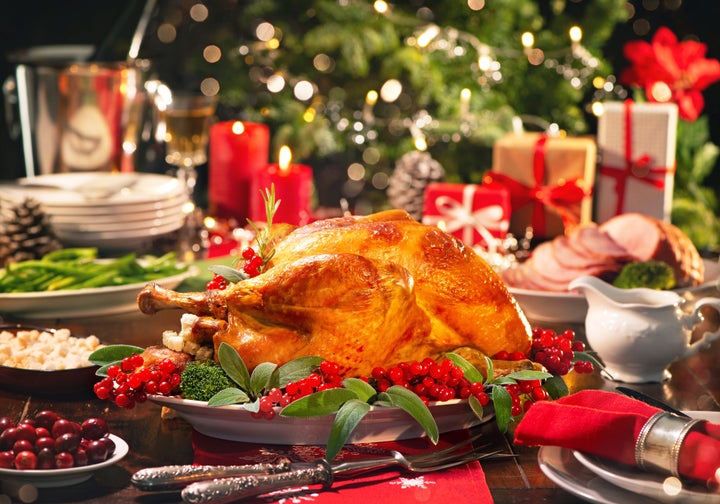 While Asda came out cheapest for the third year in a row overall, Morrisons offered the next best value option at £48.35, followed by Tesco (£49.03) and Sainsbury's (£51.61).
Waitrose was the most expensive, with the equivalent items costing a hefty £22 more than Asda at £62.09.
Some products were the same price across most of the supermarkets, such as the cranberry sauce, which was £1 everywhere apart from Tesco (£1.50).
Asda offered the best value for a medium size crown at £12, 49p less than the same size bird in Lidl and significantly cheaper than Morrisons (£14.50), Tesco (£15), Iceland (£16), Sainsbury's (£17.50) and Waitrose (£19).
Aldi did not stock this size but instead offered a large turkey crown for £13.69, slightly cheaper than Asda's version (£14) and better value than Morrisons (£16.50), Tesco (£17), Sainsbury's (£19.50) and Waitrose (£25).
While not included in the trolley comparison, Which? also looked at supermarket premium Christmas puddings across 10 supermarkets. These weren't comparable across the board as they differed in weight, so researchers instead looked at the price per 100g.
Asda emerged cheapest again at 77p per 100g, followed by Co-op, Iceland, Morrisons and Tesco (all £1 per 100g), Aldi (£1.10), Sainsbury's (£1.13), Lidl (£1.38), Waitrose (£1.50) and M&S (£1.88).
"While price might not be everything, with a tough year behind us many shoppers will want to make sure they are getting a good deal on their Christmas food," commented Natalie Hitchins from Which. "So it's good to know that a sackful of turkey and all the trimmings could cost you less than £40."