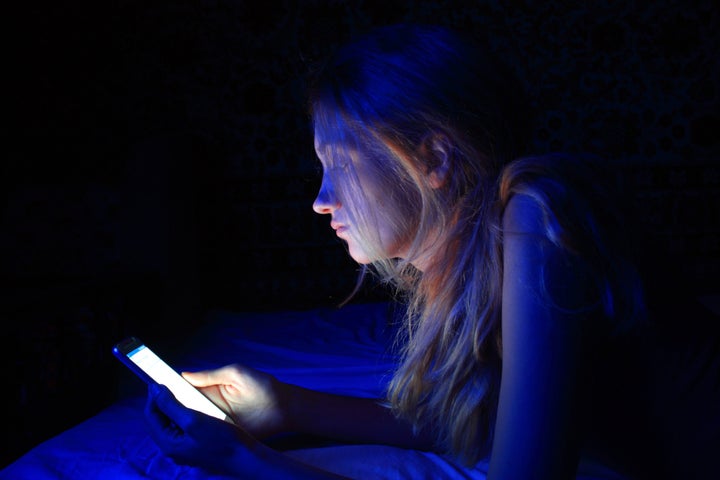 Is 'revenge porn' a sexual offence? Yes is the clear answer given by many victims. But the Government continues to claim that 'revenge porn' – the non-consensual sharing of sexual images – is not a sexual offence, meaning that victims are not entitled to automatic anonymity when reporting to the police. The Government is fundamentally misunderstanding the nature and harms of sexual offending, with potentially devastating consequences for victims.
But change may be on the horizon. When debating the Upskirting Bill in Parliament this week, many MPs raised this issue including Maria Miller MP, Chair of Parliament's Women and Equalities Select Committee. She has long argued for this reform and is leading a cross-party coalition in support. The Labour Party is also challenging the Government to take urgent action, and many Police and Crime Commissioners have spoken publicly on the need for reform. Further, those who support victims all support automatic anonymity, including Women's Aid, Rape Crisis, the Fawcett Society, Victim Support, the Revenge Porn Helpline and the End Violence Against Women Coalition.
So, why is the Government resisting the call for action? Last week, Government Minister Lucy Frazer rejected calls to extend automatic anonymity on the basis that the offence is not a sexual one. This echoes Government statements over the past few years that claim that it is not a sexual offence because it does not involve contact, nor requires proof of sexual gratification.
But these are not the factors that make an act a sexual offence. For a start, contact is not a requirement for many sexual offences, such as child grooming offences and causing another to engage in sexual activity. This emphasis on contact betrays a worrying assumption that physical harms and offline conduct is 'worse' than the psychological trauma that might come from other sexual offences. Take sexual extortion where a victim is coerced into performing a sexual act online which is then recorded and distributed without their consent. Is the Government really saying this isn't a sexual offence and shouldn't be treated as seriously as other forms of sexual violence? We are better now at recognising that domestic abuse does not require physical violence (aka contact) to be serious and harmful, the same applies for sexual violence.
The focus on motive is also disturbing. Research has demonstrated that sexual offences are about power, control, entitlement, punishment, humiliation, recreation and the sexual act. Sexual offences are so labelled not because of the motivation, but because of the mode of perpetration; that is harm through a sexual act. The large majority of offences in the Sexual Offences Act 2003 (rightly) do not specify a motive. It is not relevant to the offence why the perpetrator did it. That will be considered in sentencing, but not in defining the offence itself.
The Government rejects these powerful testimonies, arguing that in 2015 it spoke some victims who 'did not universally ask for it to be a sexual offence'. Unfortunately, this is an unpublished consultation, so we don't know how many victims were consulted, nor what questions they were actually asked. All available evidence suggests many victims do understand their experiences as sexual offences and certainly support automatic anonymity.
Even if that was the case then, the evidence suggests change is now needed. Automatic anonymity is needed to encourage victims to report to the police and support prosecutions. The BBC recently found that one third of victims withdraw their reports from the police, with police and victims suggesting this is because of fears of further publicity. The harms of this crime are magnified when images or videos going viral across the internet – so it is entirely understandable that victims fear further harms if their names are not protected from more and more publicity.
The Government's misunderstanding of sexual offending not only impacts on 'revenge porn', but also on the 'upskirting' bill currently before Parliament. The draft Bill only makes upskirting a crime if the perpetrator acted out of the motives of sexual gratification or causing distress to the victim. (It's not clear why the Government thinks upskirting for other motives is acceptable.) It then says that the 'most serious' cases are those involving sexual gratification and only in those cases will sex offender registration be possible. But the motive of sexual gratification should not be what marks out the seriousness of a sexual offence. Further, it is not necessary to prove sexual gratification in cases of exposure ('flashing'), so why for upskirting?
This matters not just for law and policy on upskirting, revenge porn and all forms of image-based sexual abuse. It has adverse effects on how we educate young people, how we treat sexual offenders and how we campaign for cultural change.
Therefore, we need to keep repeating: sexual offending is about power, entitlement, control, punishment and humiliation. It is harmful whether involving contact or not; whether offline or online. Sexual offending is not about sexual arousal.
Clare McGlynn is a professor of law at Durham University, specialising in sexual violence, image-based sexual abuse and pornography