Voters are casting their ballots today in the Richmond Park by-election in south-west London.
It was triggered by Zac Goldsmith resigning as the Tory MP for the constituency in protest at his government's support for a new runway at Heathrow. He is standing as an independent candidate.
The seat covers Richmond, North Kingston and New Malden. It voted in favour (69%) of remaining in the EU in June's referendum, making the seat the 20th highest area for EU support in Britain. Goldsmith though supported leaving.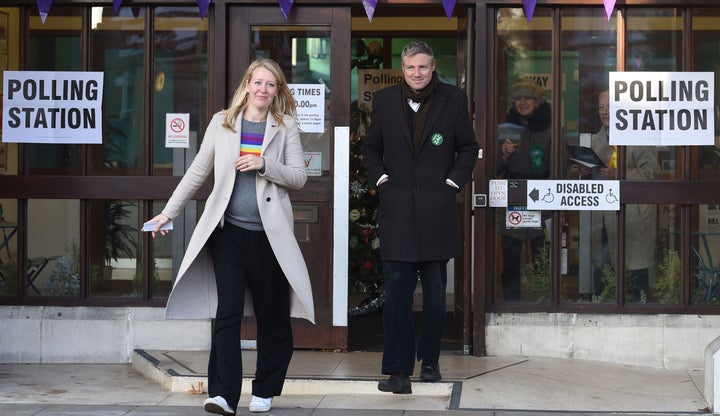 Zac Goldsmith, Independent

Howling Laud Hope, The Official Monster Raving Loony Party

Maharaja Jammu and Kashmir, One Love Party

Sarah Olney, Liberal Democrats

David Powell, Independent

Dominic Francis Stockford, Christian Peoples Alliance

Fiona Natasha Syms, Independent

Christian Wolmar, Labour Party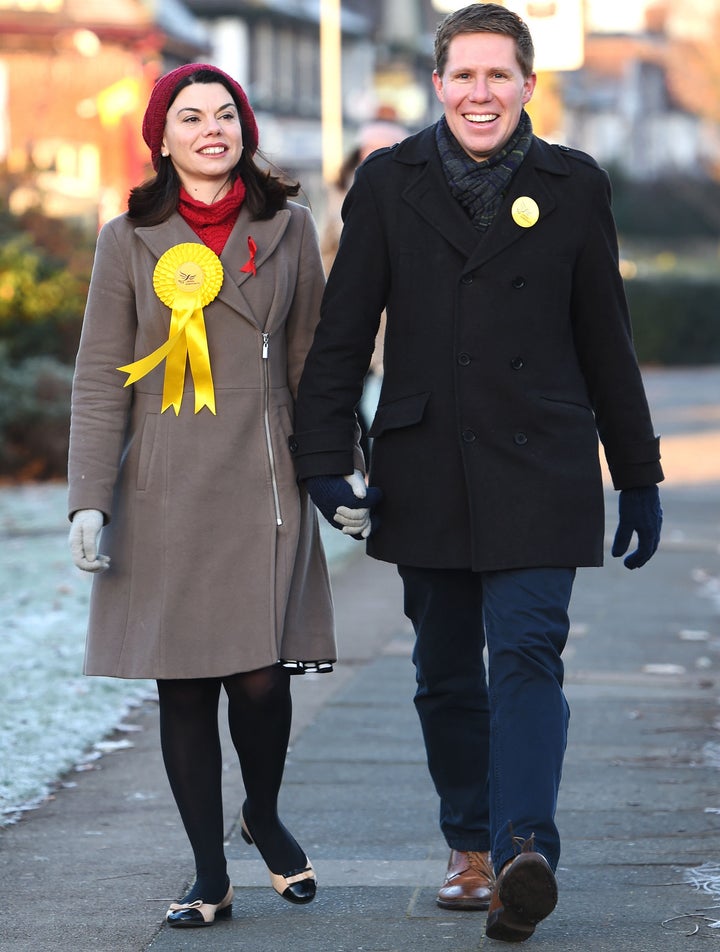 Accountant and married mother of two, Sarah Olney told the BBC if she is elected, she would have a "personal mandate" to vote against triggering Article 50, should there be a vote. She said: "It appears people want to send a very clear message [on Brexit]. People want better representation on this issue."
Former mayoral candidate Zac Goldsmith, 41, said: "If I lose this by-election, Heathrow will win. A vote for me is against Heathrow expansion."
The Conservatives have not put up a candidate against him. Ukip also declined to put a candidate up against Goldsmith, having backed his opposition to build a third runway at Heathrow.
At the last General Election, Goldsmith, who is thought to be the second richest member of the Commons with an inherited wealth of more than £200 million, was returned with a majority of 23,015, an increase of almost 19,000 since 2010, against his nearest opponent, Lib Dem Robin Meltzer.
Odds
The by-election is largely seen as a two horse race between Goldsmith, who has the backing of local Tory MPs and Olney, who joined the Lib Dems in 2015 and is backed by the Greens.
Of all the money gambled on the outcome of the Richmond Park by-election, 79 percent of it has been bet on Zac Goldsmith winning the seat.
Bookmakers William Hill make Goldsmith the 4/11 favourite (73% chance) and Olney 2/1 second favourite to take the seat – but the Lib Dems have attracted only 18% of all the money bet. Labour's Christian Wolmar is 200/1
When
Voting takes place between 7am and 10pm on Thursday.
Results
Expected between 2:30am-4am Friday morning.
Paul Waugh: Executive Editor, Politics, The Huffington Post UK
Sources locally are saying the result could be within 2,000 votes either way. With just 8 MPs, the Lib Dems may have gambled they have nothing to lose in over-spinning their chances of victory. If they fail, it will be reminder that their better bet is steady regrouping through council seats rather than the sugar rush of by-election victories of old. The problem is that they are addicted to that sugar as it helps fuel morale and profile nationally. One party old hand tells me that if the Lib Dems lose, it will be because they failed to get their candidate Sarah Olney in place much sooner.
If Zac loses, there will be more than a bit of bathos in the fact he turned up to his last hustings meeting an hour late with ripped trousers after an aide - driving Zac's car - collided with him in a strange incident. All very Oliver Letwin. Curiously for someone who prides himself on transparent politics, Zac has also made virtually no mention of his pro-Leave views (he's even more silent on the topic than he was in the Mayoral election). If he really thinks Brexit is a liberation (as a majority of Brits do, don't forget), why not say so on his leaflets?
After a year of trashing his own brand in a divisive Mayoral bid, he knows he's facing a Zexit from Parliament. Let's see if he hangs on - and if the 'personal vote' matters more in by-elections than it seems to in general elections.
Popular in the Community