Ahead of Rio Ferdinand's BBC1 documentary Being Mum and Dad airing March 28 at 9pm, the footballer has spoken very movingly about talking to his children after his wife passed away.
Rebecca Ellison was 34 when she died of breast cancer in May 2015 and it blew Ferdinand's world apart. He then had to grapple with his grief, as well as raising his three children, now aged 10, eight and five.
He spoke on BBC Five Live to Emma Barnett saying: "I'd been starting conversations with them to try and get how they were feeling out, and they would just shut me down, walk away, close the conversation down completely.
"I didn't know any techniques to speak to the children. I didn't know what buttons to push."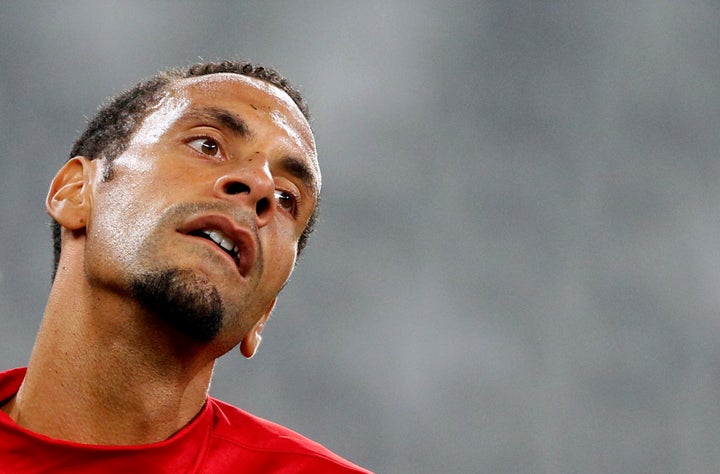 Eventually, Ferdinand says, he managed to "switch it from dark to bright". He started a memory jar that acts as a conduit for the kids and himself to talk about Rebecca.
He said: "It kind of opened everything up and it was a beautiful moment just seeing them talk happily and being joyful about their mum rather than it being sad and negative moments.
He also spoke honestly about understanding how people consider suicide after the death of a spouse. But also said that his children helped him to find the will to live.
"When you come into this situation you understand suicide, you understand people who do that and have those thoughts.
"I didn't think about it myself but I understand now how people get to that situation.
"I can't judge people like that now, whereas before I'd be sitting there, probably with Rebecca, saying that guy is so ignorant and selfish how has he just done that - left three beautiful kids."
He also spoke about how grief is so complicated and can switch so quickly from happiness to sadness.
"At the beginning I'd sit and think how am I ever going to be happy?
"I can't see a point where I'm ever going to be able to smile, because I can get happy over here, but then I look at my children - and that brings you right back into sadness again because they haven't got a mum."