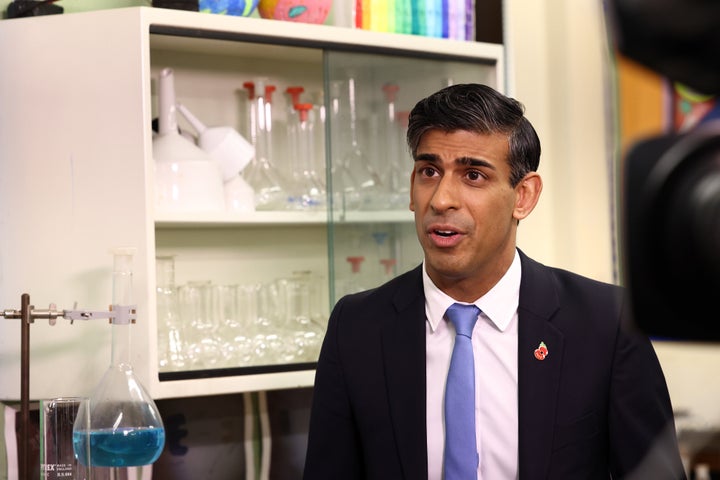 Rishi Sunak has been accused of having "no grip on reality" after wrongly claiming that the UK's national debt is falling.
But the highly-respected Institute for Fiscal Studies (IFS) said his comment was "not accurate" by any measure.
In the video, the PM said: "One year ago I stood on the steps of Downing Street and promised to deliver for the people of this country.
"Today the results are clear - inflation is down, easing the burden of the cost of living. The economy is growing and debt is falling."
But according to a report published by the House of Commons library last month, the government borrowed £82 billion during the first half of 2023/24 - £15 billion more than in the same period last year.
The report also said that government debt was 89.3% of the UK's gross domestic product (GDP) at the end of September, up from 83.4% 12 months previously.
Ben Zaranko, senior research economist at the IFS, told Bloomberg."It's not accurate to say that debt is falling.
"Public sector debt is currently rising in cash terms, real terms, and, most importantly, as a percent of national income."
Darren Jones, Labour's shadow chief secretary to the Treasury, said: "The prime minister appears to have no grip on the reality of 13 years of Tory economic failure.
"Rishi Sunak promised to cut debt, but the national debt has hit record levels, surpassing £2 trillion for the first time ever."