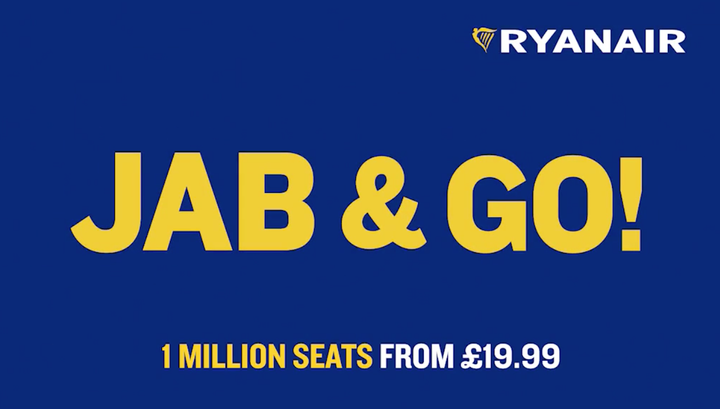 Budget airline Ryanair has been ordered to remove an "irresponsible" advert depicting misleading claims about coronavirus vaccinations by the advertising watchdog.
The Advertising Standards Authority (ASA) said it had received 2,370 complaints about the advert – which was shown from December to January – making it the third most complained about of all time.
The advert encouraged consumers to book Easter and summer holidays with the airline after having received vaccinations, suggesting that people could "jab and go". Footage showed groups of people in their 20s and 30s enjoying the holiday destinations.