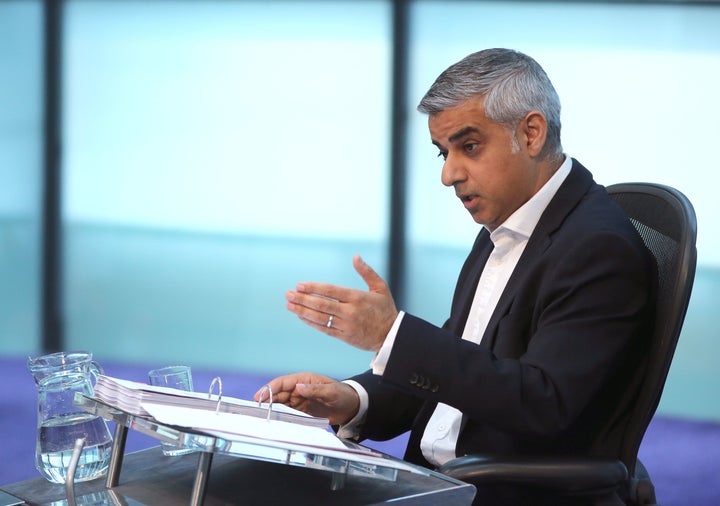 Sadiq Khan has chastised Boris Johnson for "leaving the cupboard bare" on funds for affordable housing, as he used his first appearance at Mayor's Question Time in London to pin the capital's housing crisis on his predecessor.
The new Labour mayor claimed he was "still coming to terms with the mess left by the previous guy", revealing that Johnson's final year in office saw the lowest number of new affordable home starts since records began in the early 1990s.
He branded the former Tory mayor's record "pitiful", and suggested it had fallen "woefully short of London's needs".
But during his first quizzing in front of London's Assembly Members, Khan faced criticism for refusing to commit to building 80,000 new homes a year, a pledge he made before this month's election.
Tory AM Andrew Boff picked up him on this pre-election promise, featured on Khan's campaign website:
More investment in housing

The Tory Mayor has failed to invest £400 million of his affordable homes budget. Sadiq will use this and support housing associations in their plans to ensure a minimum of 80,000 new homes a year.
Khan claimed that he was not "obsessed with the total number of units built", laying blame at the housing development coffers being left empty by his Conservative predecessor.
The answer proved unsatisfactory to Boff, who hit back saying the new mayor's "obsession" had "changed since before the election, when you said that you would stick to 80,000 new homes a year".
However Khan continued to put existing problems onto the legacy left by his predecessor, a theme which carried on for the entire 150-minute session.
At one point he shot: "If I was to list every single mistake the previous mayor made, the chairman would rule me out of order because we'd run out of time."
The lines prompted speculation from some that they would feature prominently during his term in office.
The session was markedly different from those held by Boris Johnson, as commentators were quick to point out.
Key points from today's MQT
Garden Bridge will go ahead, Khan claims it would cost twice as much to cancel (£37m) as opposed to completing it (£18m)

Mayor commits to building "the right sort of homes" rather than a target

Khan says keeping UK in the EU is a "top priority" for London

Also singles out tackling knife crime as key concern to address
Johnson's absence from Mayor's Question Time was also marked by the new Conservative London Assembly chair insisting that the session should be taken seriously.
"Mayor's Question Time should not be public entertainment, as it had become during the last days of the last administration," Tony Arbour said.
"We are discussing serious business here and we need to ensure that indeed we are taken seriously."
An amicable Khan agreed, saying he would keep "spontaneous banter" to a minimum.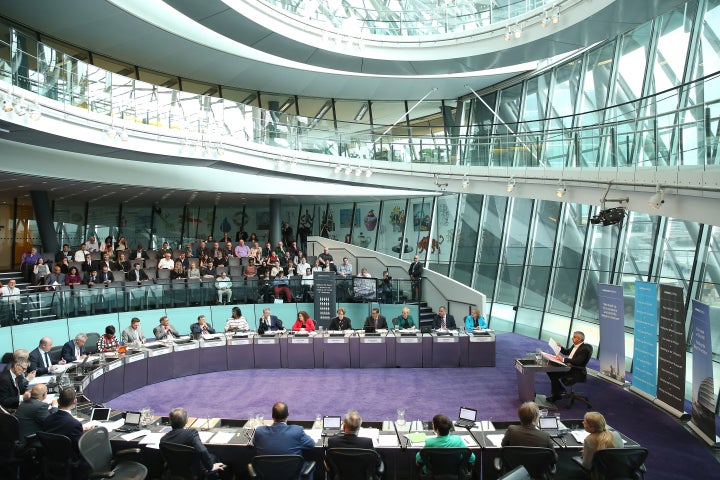 The contest to succeed Boris Johnson became increasingly divisive in the run up to the vote, with his competitor Zac Goldsmith questioning Khan's links to "extremists", and Labour claiming the Tories were running an "Islamophobic" campaign.
But ultimately Khan prevailed, and won City Hall back for Labour on a night where they saw few other successes of such magnitude.