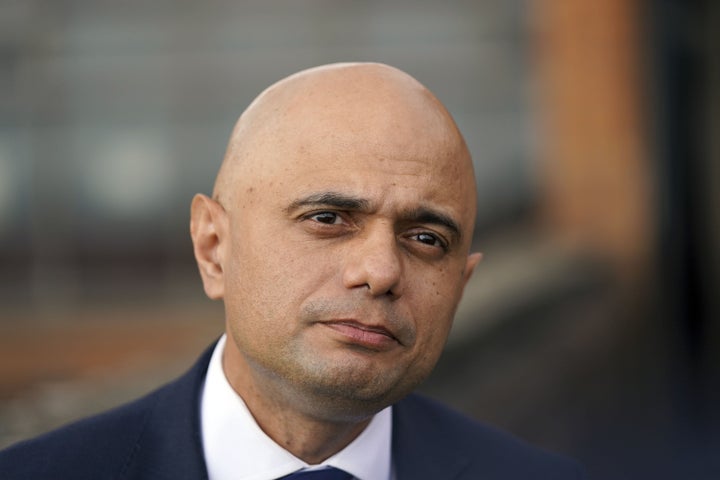 Sajid Javid was put on the spot by journalist Nick Ferrari over what has happened to the £350 million a week the UK saved by leaving the EU – and why it is not being used to save the NHS.
Ferrari asked: "A couple of years ago we were told that if we left the European Union we'd be saving £350 million a week that would go to the NHS, that's tens of billions of pounds we've saved.
"Where is it? Why do we need this additional funding now we've left the European Union?"
Javid pinned the blame on the pandemic, claiming the additional money saved "hasn't been enough to meet the challenges".
The LBC presenter was not convinced, and hit back: ″£350 million a week since January last year is tens of billions of pounds, why isn't that bailing out the NHS?"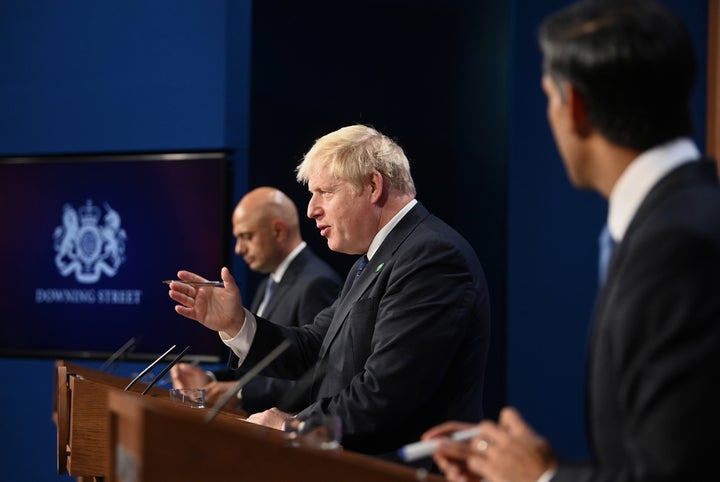 He added: "Or, is it another lie from Boris Johnson just as the lie in his election manifesto, there is no £350 million a week, there are no promises, you cannot believe a word that comes out of a Conservative's lips?"
Javid immediately replied, "not at all", only for Ferrari to ask again: "Where is it? I can't seem to find it.
"You're both secretary of state and former Chancellor. Where is it, Mr Javid?"
Javid said: "As we left the EU, it happened at the same time as the global pandemic and that money and much, much more has gone into the health and care service.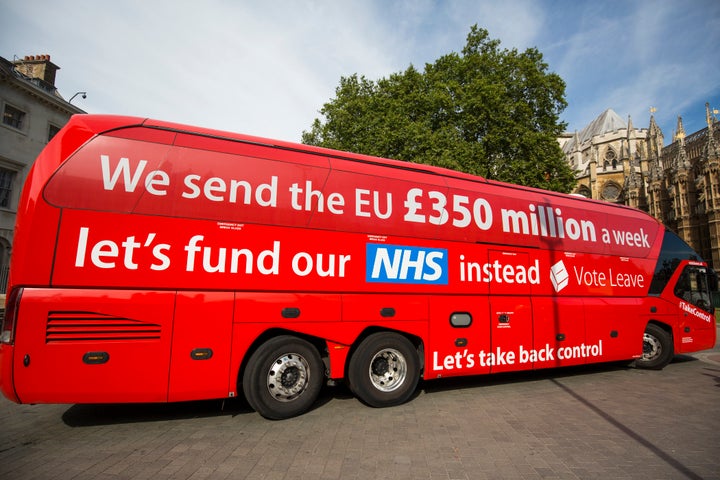 "We have seen in the first year of the pandemic the government put in more than £40 billion – so much more than the figure you focus on, because of the pandemic.
"In the first half of this year, this year alone, we've put in £29 billion more into health and social care.
"Just on Monday this week I announced an additional £5.4 billion for the second half of this year."
He said the latest announcement – the proposed increase in National Insurance Contributions, starting from next April – shows there's money going into the health and social care system "for the long term".
He said the 90 million vaccine doses, the extra PPE and the test and trace service which were rolled out to tackle the virus had taken the money which would otherwise have been spent on EU membership.
Ferrari said: "Thank goodness for Brexit then."