The Foreign Office has said it is considering a request from Russia to see Yulia Skripal over the Salisbury poisoning.
The Russian embassy tweeted to demand to see her in hospital, despite the fact the UK Government has accused the Russian state of being behind the nerve agent attack on her and her father, former Russian double agent Sergei Skripal.
The embassy tweeted on Friday that it was "good news" Yulia Skripal's condition was improving and added they "insist on our right to see her" in hospital in Salisbury, where she has been since the poisoning on March 4.
On Saturday, a Foreign Office spokeswoman said: "We are considering requests for consular access in line with our obligations under international and domestic law, including the rights and wishes of Yulia Skripal."
Russia has demanded to know why it has been "denied consular access" to the Skripals in a fresh list of questions for British authorities.
The embassy published a list of 14 questions on Saturday over the poisoning of Sergei and Yulia Skripal in Salisbury.
The first question on the list read: "Why has Russia been denied consular access to the two Russian nationals, Sergei and Yulia Skripal, that have become crime victims in the British territory?"
It also included demands to know what treatment the pair were given and queried France's "involvement" in the investigation and asked if the Novichok could have been "researched, developed or produced in the UK".
The Russian Embassy previously released a list of 27 questions about the case, including details about the Skripals' condition.
It also claimed Mr Skripal's niece had been inquiring after his health but that she had been ignored by the Foreign Office, and asked why no images or footage of the Skripals in hospital had been published.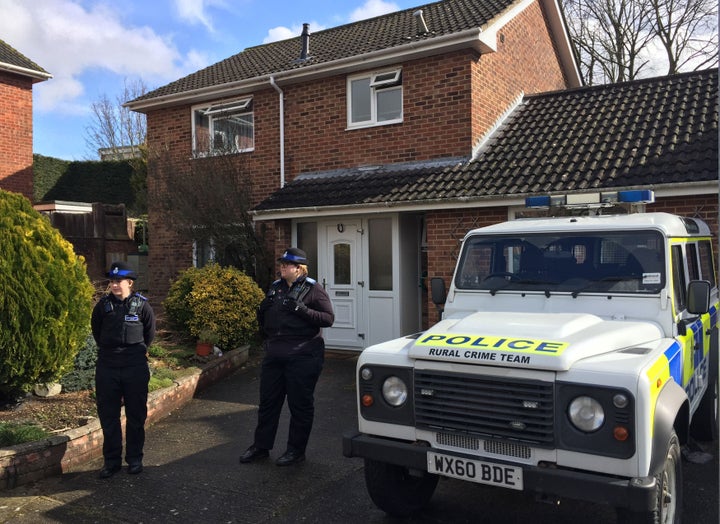 Yulia Skripal, 33, has spent three weeks in a critical condition after she and her father were exposed to Novichok.
Sergei Skripal, 66, father remains in a critical but stable condition in hospital.
"She has responded well to treatment but continues to receive expert clinical care 24 hours a day," the hospital said.
Russia has expelled 23 British diplomats from Moscow in a tit-for-tat response to Britain expelling the same number of Russians.
On Friday, the Kremlin ordered Britain to further reduce the number of diplomats in Moscow down to the same amount that Russia has in London.
It came as ambassadors from more than 20 countries were called into the foreign ministry in Moscow to be told of the latest wave of retaliatory measures being imposed.
The Russian embassy also accused British authorities of "another blatant provocation" after an Aeroflot flight was allegedly searched by Border Force officers at Heathrow.
An embassy official suggested that the jet, which had arrived from Moscow on a scheduled return trip, had been searched in connection with the diplomatic crisis over the Salisbury spy poisoning.