The NSPCC has supported a warning given to parents about their children taking part in the 'salt and ice challenge'.
The salt and ice challenge involves participants putting salt and ice on their arms or hands in a way that quickly causes localised first and second-degree burns, similar to the effects of frostbite.
The effects often do not become apparent until the redness and numbness from the ice, has reduced, so people are injuring themselves without realising in time.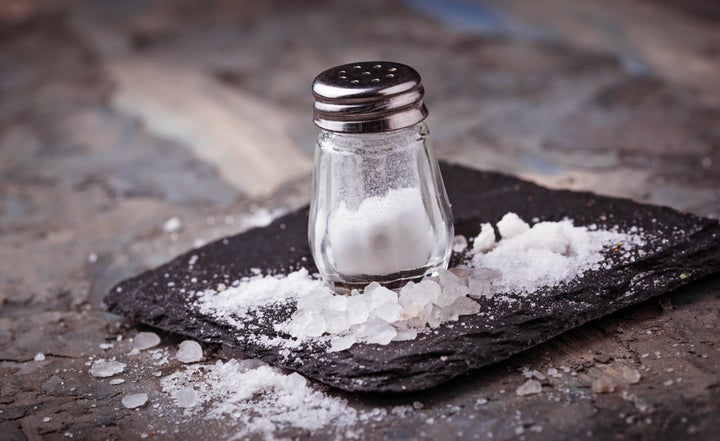 This week, a mother who wished to remain anonymous, spoke out to stop other children being injured after her son was admitted to hospital with nerve damage caused by the challenge, according to the Hull Daily Mail.
Now an NSPCC spokesperson has supported the mother's warning, telling The Huffington Post UK: "The rise of social media has contributed to increasing peer pressure amongst children. This 'craze' [salt and ice challenge] is another clear example of the risks."
The children's charity said the challenge is the latest in a string of potentially-dangerous crazes to sweep social media.
The most popular YouTube videos of the challenge, which have been around online since 2012, have garnered more than 6,500,000 views.
The NSPCC has said schools have a responsibility to keep tabs on this sort of behaviour, but parents also need to help: "It is important for schools keep a close eye on all emerging trends and we welcome the warning to parents."
If parents are worried that their children might be considering taking part, then they should follow four steps to help them avoid the peer pressure.
"It can be hard to say 'no' to your friends, especially when they're all joining in. It's not okay for friends to pressure you like this. And it's not your fault."
1. Say no with confidence.
2. Try not to judge those who take part.
3. Spend time with friends who do say 'no'.
4. Suggest something else to do instead.
A spokesperson for St John Ambulance offered the following advice and said: "We of course do not condone this dangerous activity which is anything but a 'challenge'".
If someone has suffered a burn:
1. Make sure they are treated immediately by running the affected area under cool water for at least 10 minutes or until the pain feels better.
2. Do not use ice, gels or creams as they can damage tissues and increase risk of infection.
3. Once the burn has cooled, cover it with kitchen film.
4. If the burn is on the face, hands, feet, or larger than the size of the person's hand, seek further medical advice.
If adults are concerned or have any questions on how to approach the subject with their children you can contact the NSPCC Helpline on 0808 800 5000 or visit the NSPCC website.
Related